Free ParentEd Talk featuring authors Sam Goldstein, Ph.D., and Robert B. Brooks, Ph.D.
About this event
Tenacity is more important than ever in preparing kids for the future and setting them up for lifelong happiness and success. According to Sam Goldstein, Ph.D., and Robert B. Brooks, Ph.D., the co-authors of "Tenacity in Children: Nurturing the Seven Instincts for Lifetime Success," there are seven essential human instincts powering tenacity that have evolved over thousands of years and are innate at birth.
In this illuminating ParentMap Live talk, learn how to identify and cultivate those seven instincts in kids, what tenacity means and why it's important. Goldstein and Brooks will challenge you to rethink how you parent, socialize and educate your kids so that they can successfully transition into adult life. One particular focus will be on how encouraging altruism and a habit of giving back can make a positive difference in both your kid's life and the lives of others.
We know you're busy. If you can't attend the live event, you can still participate! After the event concludes, all registered attendees will be emailed a link to watch the recorded session at their convenience. By joining in the live event, attendees will have the opportunity to participate in the interactive Q&A portion.
About the speakers

Sam Goldstein obtained his Ph.D. in School Psychology from the University of Utah and is licensed as a psychologist and certified school psychologist in the state of Utah. He is also board-certified as a pediatric neuropsychologist and listed in the Council for the National Register of Health Service Providers in Psychology. He is a fellow of the American Psychological Association and the National Academy of Neuropsychology. He is an adjunct assistant professor in the Department of Psychiatry at the University of Utah School of Medicine. He has authored, co-edited or co-authored over 50 clinical and trade publications, three dozen chapters, nearly three dozen peer-reviewed scientific articles, and eight psychological and neuropsychological tests. Since 1980, he has served as clinical director of The Neurology, Learning and Behavior Center in Salt Lake City, Utah.

Robert B. Brooks, Ph.D. is a clinical psychologist on the faculty of Harvard Medical School (part-time) and the former director of the Department of Psychology at McLean Hospital, a private psychiatric hospital. He has lectured on and written extensively about such themes as: parenting, family relationships, education, psychotherapy, resilience across the lifespan, and creating positive home, school and work environments. He has authored, co-authored or co-edited 19 books and dozens of chapters and peer-reviewed articles. He has received numerous awards for his work and contributions as a clinician, educator and author, most recently the Mental Health Humanitarian Award from William James College in Massachusetts.
We couldn't do this without you
Want more live Q&As, expert discussions and sanity-saving tips? Consider purchasing a ticket. ParentMap is committed to providing families with trusted, expert content through our ParentMap Live virtual event series. While a ticket charge is not required to attend the event, your financial support greatly impacts our ability to provide outstanding speakers and content.
Thanks to our presenting sponsors:

Thanks to our gold sponsors: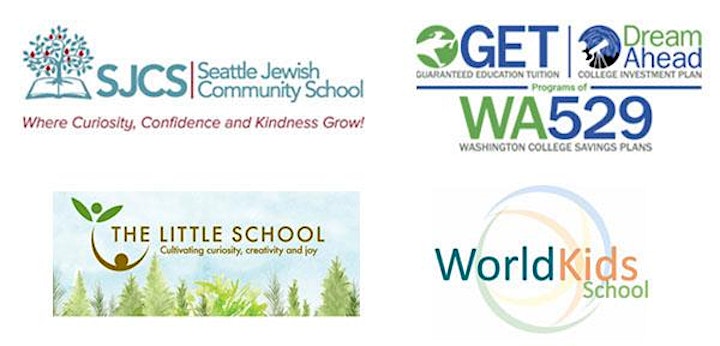 Media partners:

Organizer of Why Tenacity Matters in Raising Successful Kids