About this Event
....Incentives towards closing costs, would be up to 6% ($20,000)* depending on the property's final price!*
You are invited to attend on NEXT SATURDAY, JUNE 22nd, to our workshop and we will tell you how to achieve the dream of owning your home.
Learn about the BEST KEPT SECRET that Rental Communities DON'T want you to know!
Since we are now closing the second quarter, we are offering incentives that you CAN'T miss!
Why RENT when you can OWN? Yes, this is the best time to own a home and we'll tell you why… Do you have any doubts or concerns? No problem! We are a group of experts that are commited in giving you and your FAMILY the best advise to reach your goal. In addition, our Financing Bank will assist and qualify you for the purchase of homes that start at $299,990 and are located in the most desired and fast growing area of Miami: Doral.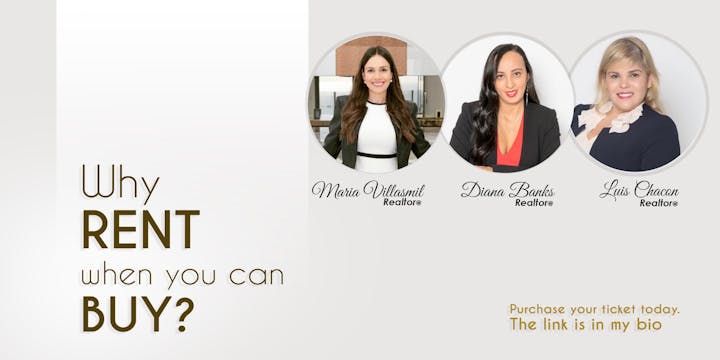 We will also be providing information for those that are looking to buy investment properties that can later be rented.
Additionally, we will have VALUABLE INFORMATION about return on these INVESTMENTS.
Without a doubt, the city of Doral has had a very fast growth rate for several years now. That is why it will not only be the purchase of your home, but a GREAT investment that will appreciate in value.
Do you want to know if you qualify for this opportunity and receive our great purchase incentives? There are ONLY a few units left.
Assist to our workshop NEXT SATURDAY, JUNE 22, and we will tell you how to achieve the goal of owning your home.
DO NOT miss this OPPORTUNITY to live in a resort-type community at prices that will never come back.
Looking forward to seeing YOU!