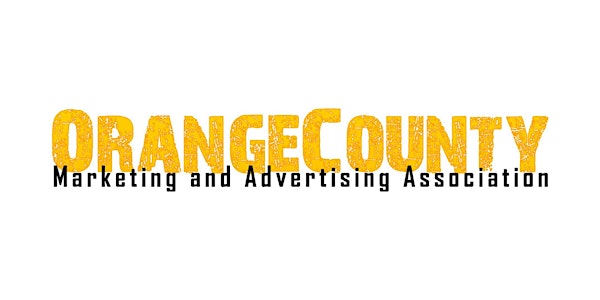 Why Mail… In an Increasing Digital World
When and where
Location
DOT FULFILLMENT SERVICES 1801 S. STANDARD AVENUE Santa Ana, CA 92707
Description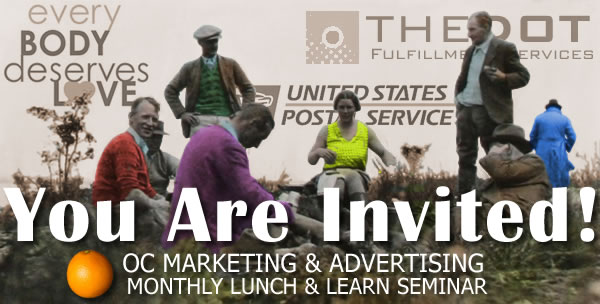 Please join us on the 11th of December when the Dot Fulfillment Services in conjunction with the OC Marketing & Advertising Association will host a lunch & learn seminar at our Santa Ana headquarters.
Meeting Topic: Why Mail… In an Increasing Digital World
Follow the journey of the last 10 years as the US Postal Service reviews the story about what mail was and the recession and then the digital boom and what mail looks like today. We will also cover what and how to manage the issues of Retargeting/Abandoned Cart Mailings. Brenda will review the marketing 40/40/20 rule.
Key Takeaways:
• Mail Redemption numbers Vs. Digital
• New Innovative Products
• Data Resources/Targeting case studies
• Case Studies on Success of mail campaigns
Please join us for this month's seminar on the 11th of December
The lunch & learn will be held at
1801 S. Standard Avenue, Santa Ana, CA 92707
Space is limited to the first 50 to register and you must register in advance
Lunch will be graciously provided by

Dot Fulfillment Services
Our speaker for this event will be: Brenda Manos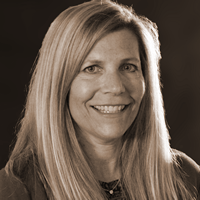 Senior Marketing Mail Strategist at USPS. Brenda has spent 25 plus years in the advertising space working with ad agencies, business owners, marketing managers, franchisee groups and National Accounts. Her role is to identify how marketing mail will increase ROI for the specific customer she is working with. There is no cookie cutter approach. Each customer has a unique customer base, budget, and marketing need. Brenda has a deep understanding of offers that work in the mail and what data selects should be used.
Brenda leans on her experience with design, offers, data and USPS digital innovations to ensure the best possible ROI outcome.
Our Local Orange County Charity that we will highlight at this month's lunch and learn event will be: Everybody Deserves Love

Founder, Alexa Phelece is a passionate millennial that believes in the power of mental health education. She is a model, social media influencer, philanthropist, and a self-love junkie! EBDL is her life line and main purpose. Every Body Deserves Love really came to life after she was discovered on Instagram by supermodel, Ashley Graham and the CBS Celebrity Undercover Boss Team!
She personally struggled with her own journey through self-love and understands the importance of self-awareness, self-confidence, and self-esteem in order to reach your full potential in life.
She believes that through the process of body acceptance and loving yourself, unconditionally, opens the doors to a healthy mind and body. With her education in mental health psychology and her own personal experiences, she hopes to encourage others to accept and love themselves.
With your help, she strives to bring awareness to the fact that every BODY deserves LOVE.
Dot Fulfillment Services is a full service fulfillment, mailing, 3PL, printing and product distribution warehouse located in Orange County California