Why do we wear "masks"? A Conversation about Identity and Inclusion

Friday, October 26, 2018 from 6:00 PM to 9:00 PM (CDT)
Event Details
Two sisters, Andrea Alberti and Katy Osborn, are behind the documentary Head to Head, which traces the path of hair from women in India sacrificing their hair to the gods to women with hair loss sacrificing a lot to get it. It explores the rift in self-identity caused by hair loss forcing women to redefine who they are and learn how to present their new self—with or without a wig. Ironically, the act of covering up creates feelings of social isolation. Like living in dual realities.
We all hide something about ourselves to fulfill an expectation or blend into a situation. Especially in this age with social media blitzes, rapid-fire interactions, and insta-judgments, we create thousands of iterations of self to fit in.
We will talk about the obstacles that hold us back from happiness and truth and explore these questions:
What are you not doing because you're hiding? 
What could you do if there was nothing to hide?

What would the day look like if you were celebrated for your differences?

What if you were inspired by being "other" rather than isolated?
This dinner is part of Community Dining, an organization started in March of 2015 aiming to connect people through shared meals that engage us in the means by which we fuel ourselves, stimulate substantive dialogue about important issues, and strengthen social bonds.  
Its main focus is Jeffersonian-themed dinners in the spirit of the gatherings that Thomas Jefferson would have at his home with the goal of bringing people of all different backgrounds and perspectives together to discuss important community issues.  

Here is a description of what a Jeffersonian Dinner entails:


"As you build your table, consider political scientist Robert Putnam's distinction between bonding and bridging social capital. Bonding is the connectedness between people who are like each other; bridging is connectedness between people across differences (think bowling league). The best groups will have some degree of bonding social capital (some people who know each other and can provide ballast for growing connections as the evening progresses), but should predominantly be people who don't necessarily have pre-existing relationships (perhaps the point of the evening)."


https://jeffersoniandinner.org/jeffersonian-dinner

Jeffersonian dinners also involve the host gathering photos and personal bios of each guest that the host shares with everyone before the dinner, so be ready to share.
Menu (catered by Kitchfix):


http://communitydining.com/blog/entrepreneurship-promotes-transparency

Pan-Seared Falafel
House-made falafel, seared - not fried, and served with tangy, dairy-free tzatziki sauce.
Sides: Quinoa "tabouleh" salad and marinated cucumber, asparagus, and kale with lemon & parsley
Kale and Spinach "Caesar"
Organic spinach and lacinto kale with cucumbers, oven-roasted herbed tomatoes, and almond "parmesan (non-dairy)"
Housemade Vegan Caesar

Sweet potato cornbread (gluten free – ingredients below)

Sweet Potato, Sweet Potato Puree, Coconut Oil, Honey, Coconut Water, Salt & Pepper, Baking Soda, Pastured Eggs, Almond Flour (GF), Coconut Flour (GF)
Snacks:


Almond Flour Crackers from Simple Mills (Certified Gluten-free; free of Grains, Soy, Corn, Dairy & Gums/Emulsifiers)

8 SIMPLE INGREDIENTS: Nut and Seed Flour Blend (Almonds, Sunflower Seeds, Flax Seeds), Tapioca, Cassava, Organic Sunflower Oil, Sea Salt, Organic Onion, Organic Garlic, Rosemary Extract (For Freshness)

https://www.simplemills.com/collections/almond-flour-crackers?gclid=EAIaIQobChMImKaFm8PV2QIVzLrACh0oRApjEAAYAiAAEgK9nfD_BwE
Nutrition bars from Simple Squares (tied for the highest rate snack bar!)
Each Square is not only free of gluten, but also free of wheat, dairy, corn, soy and refined sugars

https://www.cornucopia.org/scorecard/snack-bar-scorecard
TeaSquares (vegan, gluten free)
 
Within Without Granola (gluten free)

Dessert:
Superfood Fudge Brownies
 
http://fastlanetohealth.com/where-can-i-buy-superfood-fudge/
Chocolate chip cookies from Kitchfix

Freshly Baked Chocolate Chip Cookies made with Almond Flour, Chopped Walnuts, Organic Coconut Oil, Pasture-Raised Eggs and a touch of Organic Honey
Sacred Serve (vegan ice cream handmade in Chicago)

Drinks:


Wine from ONEHOPE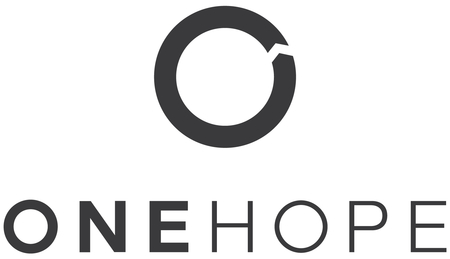 ONEHOPE was founded by eight friends with a lofty vision: to create exceptional products that inspire people to indulge while doing good.  Our commitment to quality wine is as important as our commitment to the causes we suport.  To date we have made more than $3 million in donations, provided 46,000 people with global health care, 49,000 forever homes for shelter animals, 1.8 million meals for children, 163,000 life saving vaccines and much more. 
We are product of the impact we've been able to make and grateful to our supporters who give us the opportunity to continue.  If you have ever purchased ONEHOPE products or even told our story, you're part of something bigger than a brand.  You're part of a movement to make giving back part of what you do every day.  Thank you for being part of the movement and making the wolrd a better place.
Cheers!
SOCIAL Sparkling Wine

https://socialsparklingwine.com

Virtue Cider
https://virtuecider.com/ourcider
 Tempo Sparkling Tea

Have questions about Why do we wear "masks"? A Conversation about Identity and Inclusion ?
Contact Paul Sippil
Save This Event
When & Where

Private Home in Roscoe Village

Chicago, IL 60657


Friday, October 26, 2018 from 6:00 PM to 9:00 PM (CDT)
Add to my calendar
Organizer
Paul Sippil serves as a community builder, creator, and disrupter connecting people through shared meals as part of Community Dining, a group he started in March of 2015 aiming to stimulate substantive dialogue and strengthen social bonds.  Paul is a former auditor, recovering CPA, and independent registered investment advisor who acts as a crime-fighter by day focusing on uncovering the fraud, corruption, and conflicts of interest in the retirement plan industry.