Why do we have Secondary Rubrics, Anyway!

Wednesday, January 18, 2017 from 4:00 PM to 4:45 PM (PST)
Event Details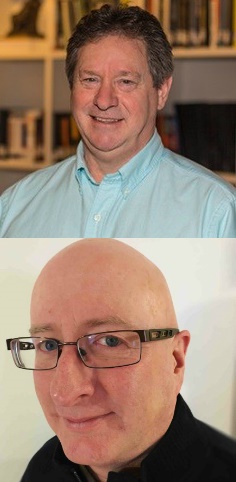 You may know of them, you may have even used them, but the question is 'Why' do we have them and what is their purpose? Without you (quality faculty), students would not walk away with new insights, fresh ideas, or even learn to think! But to make this possible, program directors need to know how precise their course objectives, goals, and outcomes are aligned with the program and the CityU learning objectives, goals, and outcomes. This is how we get accredited. Secondary Rubrics do this for us – and, yes, they are THAT important! Done correctly, these rubrics provide rich data. Yet knowing why they exist and even how and why they are important is what this webinar is about.
In this webinar, participants will
Learn why and how secondary rubrics are being used at City University of Seattle, and
Be shown how to use the rubrics in the classroom.
Presenters:
Greg Price, Associate Professor and Program Director for the Master of Arts in Leadership
Christopher M. Johnson, Director of the Office of Institutional Effectiveness
Bio:
Greg Price is the Academic Program Director for Master Arts in Leadership and course manager for the Human Resource Management at City University of Seattle. He is also Associate Professor instructing courses in Leadership and Business. In private industry, he served as director for a training organization in Tokyo, Japan, and is presently Publisher and Vice President for a regional publishing company. He earned his BA in Economics from the University of Washington, his MBA from the University of Phoenix, and he is presently a Doctoral Candidate earning a Doctor of Education degree with an emphasis in Organizational Leadership at City University of Seattle.


Christopher M. Johnson started his new role as the Director of the Office of Institutional Effectiveness at City University of Seattle in August 2016. He specializes in combining analysis of quantitative and qualitative data, process analysis and automation, accreditation and assessment, and strategic planning. Prior to joining CityU, Chris served for nine years in similar roles in the Washington Community and Technical College System at two institutions: Renton Technical College and Green River College. Before coming to Washington, Chris spent 14 years on the German-French border, where he taught English for Special Purposes. He worked as a lecturer and program director at the Karlsruhe University of Applied Sciences and as adjunct instructor for three other universities. He has an MS and PhD in Educational Technology from Nova Southeastern University and a BS in Business Administration/Management Science from California State University Northridge.
This interactive 45-minute webinar will be offered on different days and times. Please choose the date that you are available to attend this webinar. Once you register for the webinar, you will receive an email with instructions on how to login to the virtual room and prepare for the session. 
Questions? Email Ekaterina Stoops at estoops@cityu.edu.