Why Do I Write: Meet Italian Writer Dacia Maraini

Tuesday, February 28, 2017 from 6:00 PM to 8:00 PM (CST)
Event Details
Registration for non members begins on February 14
Why Do I Write
Meet Italian Writer Dacia Maraini
February 28th at 6 pm
Italian Cultural Institute
500 N Michigan Avenue, Suite 1450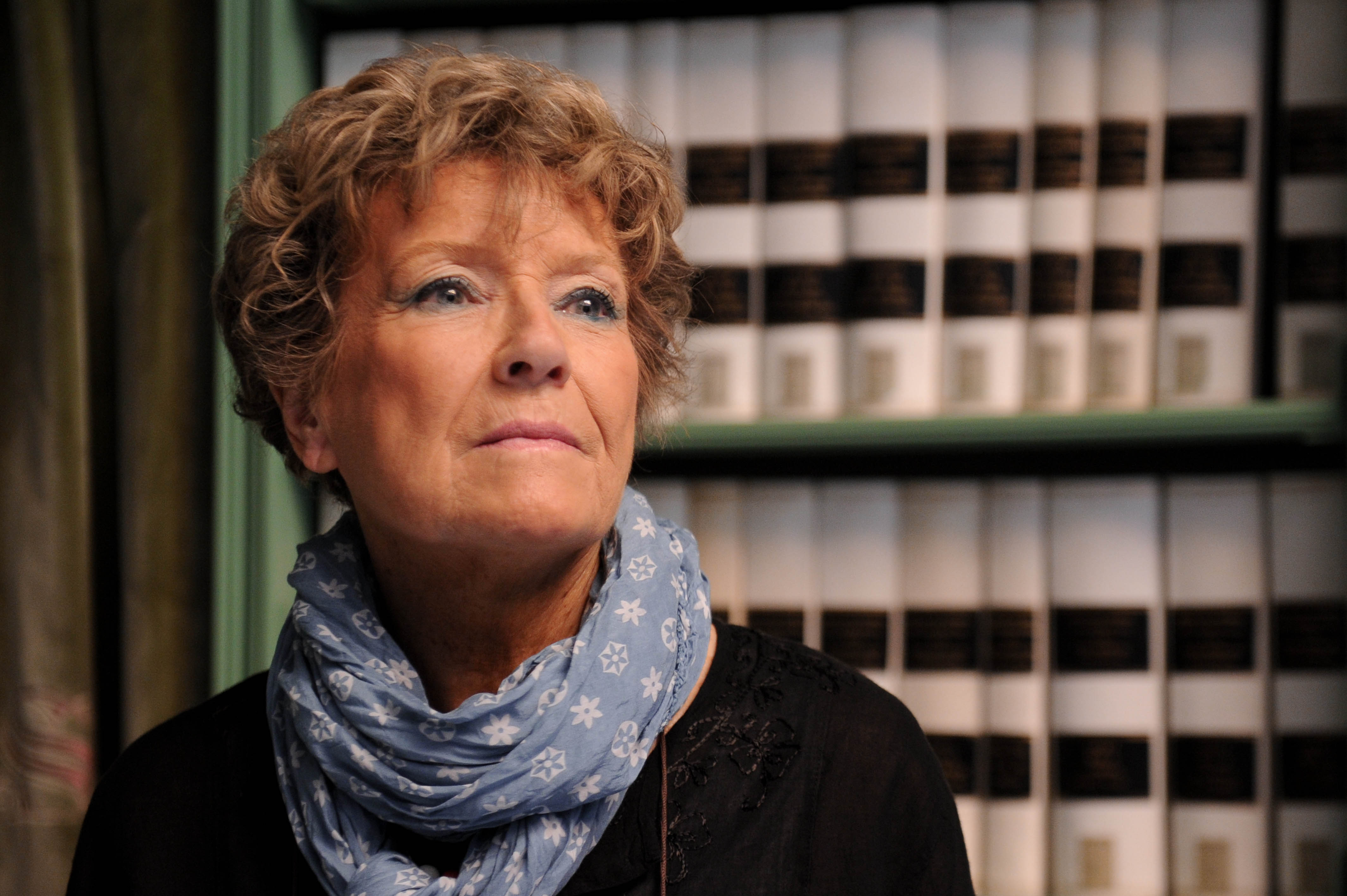 The Italian Cultural Institute of Chicago is proud to host one of the most important Italian writers of the last decades, Dacia Maraini.
Maraini will be in the United States for a series of lectures in various universities throughout the country and will also come to the Institute for a talk which will consist in a few considerations upon female writers and the reasons why she writes.

Dacia Maraini was born in Fiesole, Tuscany, to Topazia Alliata di Salaparuta, a Sicilian artist and art dealer, and Fosco Maraini, a Florentine ethnologist, writer and mountaineer.
Her first novel, La vacanza (The Vacation), was published in 1962 followed in 1963 by her first bestseller, L'età del malessere (The Age of Malaise).
During a five-decades-long career she has written twenty novels as well as a number of essays, theatrical plays, movie scripts and much more.
Maraini's work focuses on women's issues, social issues and, as she was born into a family of globetrotters, traveling is also an important part of her life and writing.
She has won, among others, the most prestigious Italian literature awards, Campiello and Strega. Her books have been translated in twenty-two languages and some of her bestsellers — such as Storia di Piera (Piera's Story), L'età del malessere (The Age of Malaise), La lunga vita di Marianna Ucrìa (The Silent Duchess), Voci (Voices), and Memorie di una ladra (Memories of a Thief) — were turned into successful movies.

Free and open to the public
Have questions about Why Do I Write: Meet Italian Writer Dacia Maraini?
Contact
When & Where

Italian Cultural Institute
500 N Michigan Avenue
Chicago, IL 60611


Tuesday, February 28, 2017 from 6:00 PM to 8:00 PM (CST)
Add to my calendar
Organizer
Italian Cultural Institute of Chicago
500 N Michigan Ave. Suite 1450
Chicago, IL 60611
Currently active in all the major cities of the five continents, the ninety Italian Cultural Institutes serve as an ideal meeting place for intellectuals, artists, and cultural operatives, as well as for ordinary citizens, both Italian and foreign, who wish to establish or maintain a relationship with our country. By acting not only as a showcase and source of current information on Italy, but also as a driving force behind initiatives and projects of cultural cooperation, the Italian Cultural Institute has become a focal point for both the Italian communities abroad and the growing demand for Italian culture throughout the world.

By extending the role of Embassies and Consulates, the Italian Cultural Institutes offer the most effective tools for promoting a worldwide image of Italy as a center of production, preservation, and dissemination of culture from the Classical Age until today. Along with organizing cultural events in a vast array of areas, including art, music, cinema, theatre, dance, fashion, design, and photography, the Italian Cultural Institutes:


Offer the opportunity to learn Italian language and culture through the organization of courses, the management of libraries and the preparation of educational and editorial materials;
Provide the networks and the premises to facilitate the integration of Italian operators in the process of cultural exchange and production at an international level;
Provide information and logistic support to public and private cultural operators, both Italian and foreign;
Continuously support initiatives aimed at promoting an intercultural dialogue based on the principles of democracy and international solidarity.