Description
Join Capital Factory's CF Studios and Colaborator for a monthly series exploring the national reach of Austin's media scene. Filmmakers, journalists, game designers, MarComm mavens, IP lawyers and more will share their knowledge about the city's growing media infrastructure and how you can get plugged in.

---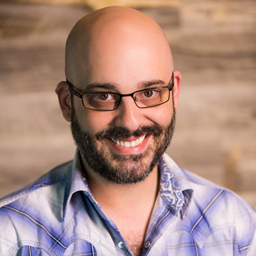 Josh is an award-winning journalist, editor, and executive with more than 15 years of experience in national media. He is currently the Director of CF Studios and Managing Director of Video at The Daily Dot, one of the fastest growing media companies in America.
Before joining The Daily Dot, Josh spent more than a decade with CNN traveling the country and covering everything from breaking news to presidential elections.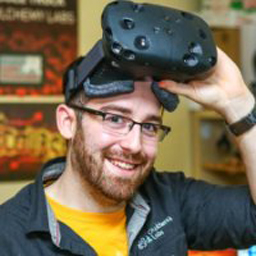 An ex-AAA Technical Artist turned entrepreneur, Alex is the Founder and CEO of VR studio Owlchemy Labs, which most recently closed $5M in funding. Owlchemy prides itself in creating "absurd and highly polished games," and are considered leaders in the VR space.
Alex serves as a guest speaker for numerous conferences, including SXSW, GDC, PAX, UNITE, Steam Dev Days, GDC China and many more.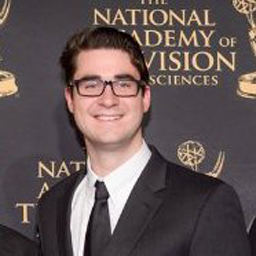 Austin is the CEO and Co-Founder of SubVRsive, an award-winning cinematic virtual reality (VR) agency that produces immersive impact-driven experiences for Oculus Rift, HTC Vive, Gear VR, Google Cardboard and more.
Austin is passionate about creating VR experiences for forward-thinking brands, agencies & clients.
Tarun Nimmagadda
@ntarun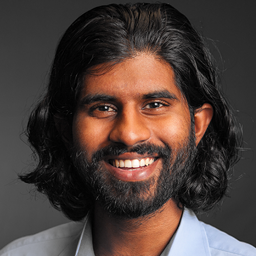 Tarun is Co-CEO of Mutual Mobile, a product development and innovation agency he co-founded at the age of 22.
A tinkerer and creative thinker, Tarun was an early believer in the promise of connected devices. His work was awarded Dell's first Social Innovation Prize for dramatic improvements made to accessibility mapping and navigation, a project inspired by his participation in the first fully-autonomous urban vehicle competition, the DARPA Grand Challenge.
After immigrating from India in 2004 to study at the University of Texas, Austin, Tarun received Honors in Computer Science. Tarun, along with Mutual Mobile's founding team, was named to Inc's 30 Under 30, Forbes' 50 Most Promising Companies, and recognized by the White House as one of the top 100 companies founded by young entrepreneurs.
Today, Tarun leads strategy at Mutual Mobile and serves as serves an advisor to a number of startups.

Finn Staber is a Programmer/Designer with additional skills in Visual FX, 2D/3D Animation, 3D Art and World Building. He excels in developing functionality and controls for Virtual Reality & Augmented Reality using projected light fields (smart glasses); utilizing the latest tech for infrared motion tracking and point cloud area learning. His strong knowledge of the latest tech and dev tools helps him accurately gauge development time estimates.
Finn teaches game development workshops using Unity at multiple Austin local schools and colleges. He helps organize developer events and tech workshops for the Austin Unity meetup & VRAustin meetup groups.
He's also helped launch multiple successful tech startup teams, involving the development of video games, digital marketing/sales apps and government contracted cyber-security measures. He has helped many studios ramp up, and has consulted for some of the leading technology developers in the world. His connections at Unity have helped him form great relationships with many other developers and educators. His experience in the US Army and knowledge of agile teamwork allows him to communicate well with other developers and work hard to complete difficult tasks.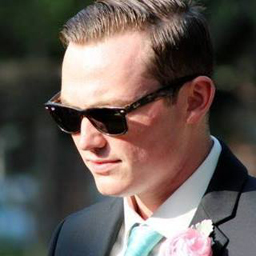 Former hog wrestling world champion Britt White has been working in Austin Tech with a knack for early business development for the past three years. His current company, TKM Labs, is Digital Agency and VR firm that focuses on tackling industry specific issues utilizing VR and AR technology ranging from oil and gas to pediatric chemotherapy. One of TKM's most recent ventures, Lure Deals, received press from the likes of VentureBeat, Yahoo Finance and Upload Vr.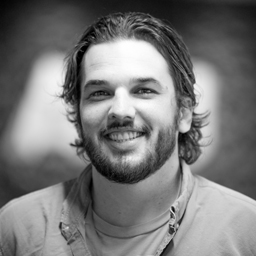 Benjamin T. Durham is the founder and Chief Immersive Officer of Thrillbox.
He currently serves as a board member for Thrillbox and cloud gaming company, Leap Computing.
For the last two years, Thrillbox has been focused on shining the spotlight on Austin as the mecca for Immersive Media. During this time, Thrillbox has secured the right to launch a 360 camera up to the I.S.S. with the Center for Advancement of Science In Space (CASIS), has been selected as the first Austin based VR start-up for the SXSW Accelerator VR track, represented Austin based Immersive Media companies in speaking events regarding monetization strategies for immersive media campaigns, and is co-sponsoring the Austin Music Video Festival this year.
Ben grew up in the Austin area, graduating from UT-Austin with a degree in African/ African-American Studies where he was selected as a Fulbright Hayes scholar to study the Nigerian language and culture, Yoruba, in Ile-Ife, Nigeria.
---

About the Sponsor:


Colaborator is the marketplace connecting companies to video professionals. Our clients include TheChive, Rooster Teeth, The Daily Dot, Live Nation, Fit Bit, Wired Magazine and more. Are you a company that needs video content? Or are you a video professional? Join today!