Why Are We So Good at Running Bad Meetings?
Description
Why Are We So Good at Running Bad Meetings?
The Academy of Church Leadership is excited to announce our 2018 workshop series including Why Are We So Good at Running Bad Meetings? Seven Tips for Creating Effective, Productive, and Awesome Meetings by Trevor James.
Every week, as a nonprofit or church leader, you are forced to sit through bad meetings that suck the excitement and momentum out of you, your schedule, staff, and volunteers. Bad meetings have become such an epidemic that they are frequently described as a waste of time and God-given talent—an epidemic that if not addressed can result in lower productivity, higher turnover in staff and volunteers, and increased absenteeism.
The good news is you don't have to be guilty of running a bad meeting. You can learn to reinvigorate your meetings and turn them into something positive and beneficial for your organization. At this workshop, you will discover practical and applicable tips that you can put into place at your very next meeting, tips such as how to determine whether a meeting is actually necessary, set clear meeting goals, deal with conflict, create engaging meeting strategies, and much more! It's time to take back meetings and learn how to facilitate effective, productive and awesome meetings! Your team will thank you.
Lunch, workshop materials, and on-campus parking are all included with registration.
Registration is $60,
Register before July 10th to receive a reduced Registration cost of $50
50% Scholarship Available for All Individuals Affiliated with a Church!
Workshop will be held in Johnson Center, Room 325.
North Park Students & Chicago area Seminarians qualify for additional discounts

More about Trevor James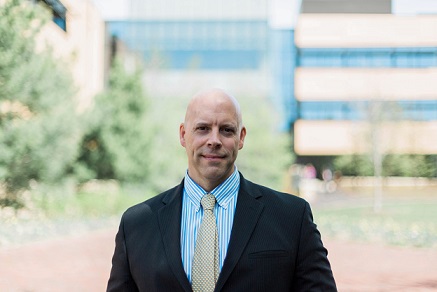 Dr. James has an extensive background in higher and adult education, as well as marketing, management, and HR experience in both the nonprofit and public sectors. Currently, Dr. James is the Associate Dean and Director of the business majors which include, Business Administration, Digital Marketing, Organizational Management and Nonprofit Management at North Park's School of Professional Studies. He is also a full time faculty member at North Park and teaches undergraduate and graduate courses in business, management, leadership and biblical studies and specifically developed courses and majors in church and ministry management, church administration, nonprofit leadership, faith and business, digital marketing and servant leadership.
Dr. James has served and chaired on many boards and committees for various churches, ministries, nonprofit and for profit companies. He currently chairs three committees/boards and sits on several others including his own church board which he was previously the chair.
Dr. James received master's degrees in business administration and theological studies, along with academic certificates in human resources and marketing from North Park University and received a doctorate degree in leadership for the advancement of learning and service in higher education at Cardinal Stritch University, Milwaukee, WI.