Description
Representation matters. Diversity and inclusion in the workplace is good for your employees and it's good for businesess, boosting creativity, promoting a broader perspective and relevancy to more audiences, and encouraging product development and marketing that's more conscious of your customers.
The conversation around diversity in the workplace has shifted. We agree that it is important, but the startup industry remains largely homogenous.
What are the barriers around diverse hiring that we don't realize exist, and how do we overcome these? How do we prioritize and stay committed to hiring for diversity in the face of tight deadlines and innovation at lightspeed? And, equally important, how do we foster inclusive company cultures that are capable of nurturing and retaining all talent?
This event is part of the Talent & Training track at Startup Boston 2018.
Our Speakers
Gareth Burrowes, Cofounder & Head of Product and Growth of The Tech Connection
Gareth is a cofounder of The Tech Connection, a recruitment platform that supports the professional development of untapped technical talent from diverse backgrounds. They've worked with companies like Wayfair, HubSpot, Spotify, and Akamai to help them find, engage, and empower diverse talent.

Felicia Jadczak, Co-CEO & Cofounder at She Geeks Out
Co-CEO, co-founder and lead diversity and inclusion facilitator for She Geeks Out. Previously, I worked in the technology industry for 10+ years, specializing in the creation and development of innovative programs and solutions. I have extensive experience in providing strategic guidance for diversity and inclusion across cross-functional teams.
Charlotte How, Talent Acquisition - People Operations at BookBub
Charlotte How is the Talent Acquisition Lead at BookBub, one of the fastest growing consumer tech startups in Boston. Previously she was Rotational Associate at BookBub, which is a year-long leadership development program.
Our Moderator
Tony Wieczorek, Creator of DiversityHackers, VP of Technology at Patient Discovery
Tony has held leadership positions in the engineering departments of several Boston-area high-growth startups, including Localytics and Firecracker. At car-sharing service Zipcar, he led the fleet management and customer service engineering teams through growth, IPO, and acquisition.
An advocate for diversity in tech, Tony has spoken on the subject at several technical conferences, and curates a free, monthly newsletter, DiversityHackers, covering diversity in startups and technology.
This is a Startup Boston event.
Startup Boston is a free, five-day series of events celebrating, educating, and connecting entrepreneurs in Boston. Taking place from September 10-14th, 2018, Startup Boston brings entrepreneurs, company leaders, innovators, and industry experts together to foster collaboration and fuel growth in Boston's startup ecosystem.
Thank you to our event partners.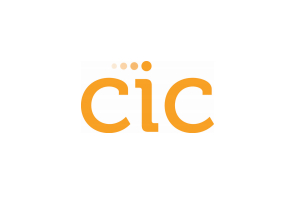 About CIC Boston:
One of Boston's largest innovation communities, CIC provides office and coworking space, and supports a variety of important programs in Boston's startup scene including Venture Cafe, District Hall, and MassRobotics.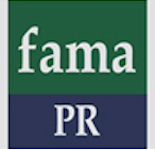 About fama PR:
fama PR is North America's premier boutique PR firm for technology companies. They deliver superior results and unmatched client service by using experienced PR professionals who apply a common sense, hands-on approach to both strategy and tactics. Working closely with clients, fama PR creates customized communications plans that are directly aligned with business objectives to help increase brand awareness and drive revenue.