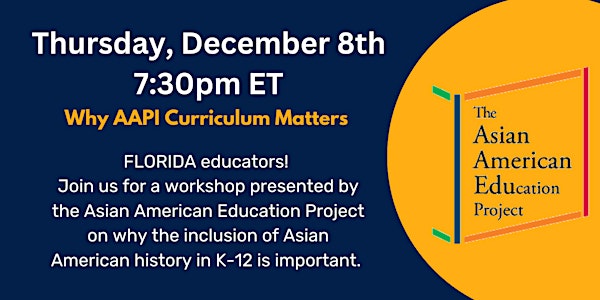 Why AAPI Curriculum Matters
Join us for a workshop presented by the Asian American Education Project on why the inclusion of Asian American history in K-12 is important
About this event
FLORIDA educators!
Join us for a workshop presented by the Asian American Education Project on why the inclusion of Asian American history in K-12 is important.
All participants will receive a professional development certificate upon completion.
Open to everyone! Educators, students and community members.
ASIAN AMERICAN HISTORY IS AMERICAN HISTORY.