Description
July Speaker: Melinda White with Cruise Planners
Melinda White's family have always loved to travel. 2002 was the year of their first cruise and definitely not their last!

From sailing to fantastic foreign ports to staying in suites that were amazing their travel itineraries have continued to expand.
Fast forward to 2016 when her husband was laid off from his job of 25 years in the oil & gas industry. Not wanting to start over, he looked at other options. Together. this husband and wife team decided to become franchise owners for Cruise Planners, the nation's largest travel company for home-based agents. Her husband, Scott, has always done the extensive research for the family's and friends' cruises anyway, while she has handled the hotel rooms for their daughter's sports teams through the years. To them, it only made sense to become travel consultants.
Since we are in peak travel season, we will hear some Travel Tips and Tricks from Melinda White of Cruise Planners…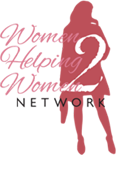 You will also meet like minded
business women who help each other be more successful and prosper. Bring your business cards and a friend. We like to empower, support and refer business to each other. Building a good business starts with building relationships and connecting with each other. We want to connect and be each

others

advocate.
Attendance is free. You just need to pay for your lunch!
Members are always allowed to bring a gift for the drawing to promote their business.
Out of respect for each member and the restaurant please RSVP. If you no show you may be removed from the group. Feel free to message me with any questions you may have. We're looking forward to seeing you there!