Description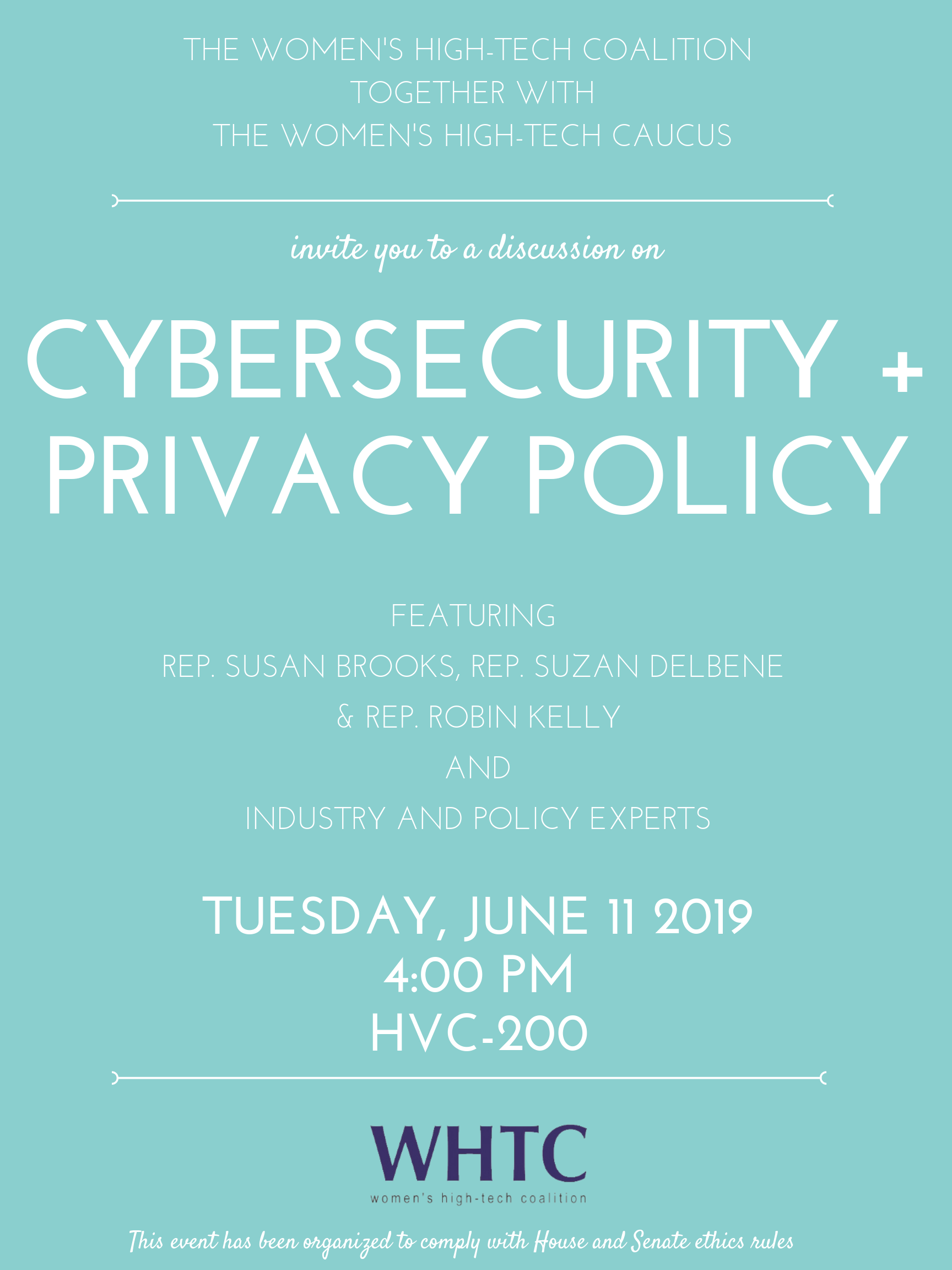 Following on the succes of our SXSW "Women Talk Privacy" panel, we're bringing it back to DC and inviting additional experts for two panels to weigh in on the cybersecurity and data privacy debates happening in Congress, across the country and all over the world.
Featuring:
Congresswoman Susan Brooks (IN-5)

Congresswoman Suzan DelBene (WA-1)

Congresswoman Robin Kelly (IL-1)
Along with:

Megan Brown, Wiley Rein

Sara Decker, Walmart

Kim Allman, Symantec

Joan Janov, VMware

Megan Stifel, Public Knowledge

Melanie Tiano, CTIA
Moderated by:
Jamie Boone, CTA

Amy Murphy, Internet Association


Organizer of WHTC Talks Cyber + Privacy
Founded in 2000, the Women's High-Tech Coalition (WHTC) is a 501(c)(3) non-profit, non-partisan organization that promotes the exchange of ideas among leaders in the public and private sectors whose focus is technology, innovation, and the development of public policy related to technology.
Since its inception, the WHTC has provided resources and opportunities for professional women in the technology industry to interact with policymakers on issues of mutual interest.