Description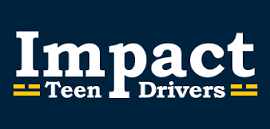 WOODSIDE PARENT EDUCATION SERIES
"Distracted Driving Workshop" – with Leeana Clegg, Outreach Coordinator, Impact Teen Drivers (California Highway Patrol)
Thursday, January 14, 2016, 7:00 – 9:00 p.m.
Woodside High School, Multi-Use Room (MUR)
Automobile collisions are the leading cause of death for our nation's teens. The overwhelming majority of these crashes are caused by inexperience or distractions, not "thrill-seeking" or deliberate risk-taking. Teens drivers are at the highest risk: the crash rate (per miles driven) for 16 years olds is four times that of adults.
In this workshop, you will learn about:
Strategies to keep your teens safe on the road

Graduated Drivers Licensing (GDL) laws

The Rules of the Road for teen drivers

How YOU can stop the #1 killer of teens in America--reckless and distracted driving
Since 2007, Impact Teen Drivers has emerged as a leading nonprofit organization dedicated to reversing the pervasive yet 100% preventable crisis of "distracted driving." Impact's mission is to change the culture of teen driving, thereby saving lives in this and future generations of drivers.
Parents, students, faculty/staff, and community members welcome!
Spanish interpretation will be available Free admission.
Woodside Parent Education Series events are sponsored by the Woodside PTSA, the Sequoia Healthcare District, and the Sequoia Union High School District.
Questions? Contact Charlene Margot, M.A., Founding Director, The Parent Education Series, at cmargot@csmconsulting.net or (650) 868-0590. For Spanish, contact Maricela Lopez, Bilingual Parent Liaison, (650) 367-7263 Ext. 45323.
---
---