Description
Whose Streets? Their Streets!
A Bicycle Tour of Portland Private Street Typologies
Join the Oregon Chapter of the American Planning Association (OAPA)'s Emerging Planners Group (EPG) for a fun and educational bicycle tour of private street typologies around Portland. We will meet at Jamison Square Park starting at 2 pm, leaving promptly at 2:30 to stay on schedule. We will then tour several different types of private streets, spanning NW, SW, SE, NE, and N Portland. Afterwards, we will go for Happy Hour at Vendetta, where light food will be provided.
Between each location, there will be a group ride along a preselected, bicycle friendly route. The total ride length is 12 mi (19.5 km), or approximately 75 minutes. We will ride as a group at a comfortable pace, ensuring that no one left behind. Each tour stop location will provide ample recovery time. Attendees should have their own bike in good working order, although the tour leader will bring some basic maintenance gear.
This event provides 3 AICP CM credits.
This event is open to the public, though we encourage you to check out the benefits of becoming a member of OAPA!
Map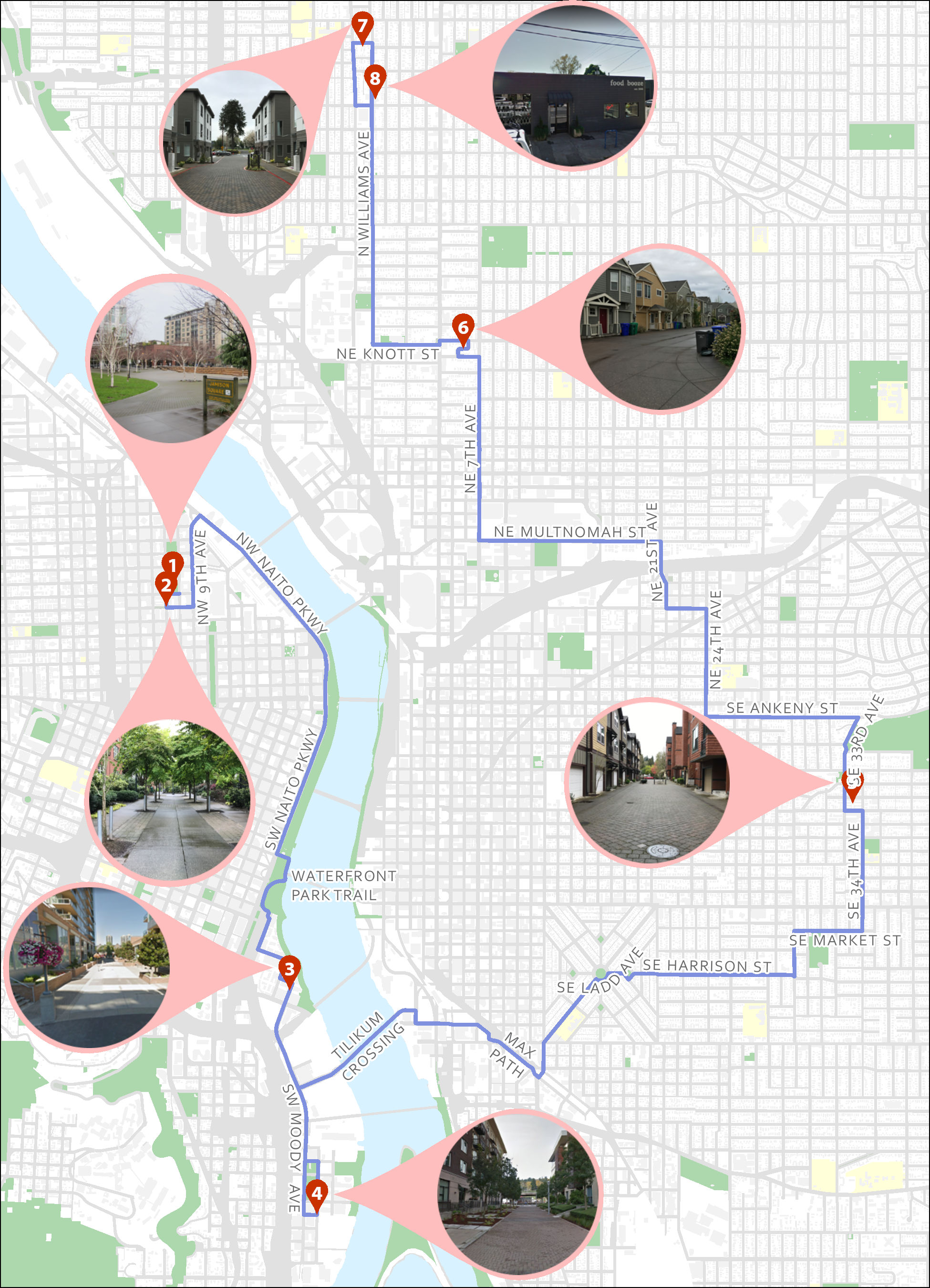 Key
Jamison Square Park (meeting area)
NW Irving St
SW Hall St
SW Lane St
SE 33rd Pl
NE 6th Pl
N Wygant Pl
Vendetta (happy hour location)