Who's Set to Win and Why: An Overview of the Wearables Space
Location
California College of the Arts
1111 8th St
San Francisco, CA 94103
Description
Who's Set to Win & Why: An Overview of the Wearables Space
Thurs Jul 31 6-7pm @ 1111 8th Street, San Francisco, CA
CLASS DESCRIPTION
An interactive seminar for wearables newbies and those who want to deepen their knowledge about players, technologists, and future trends. Discussion based on interviews with hardware manufacturers including: Misfit, Pebble, Zackees, O'Reilly Solid Conference presenters, and Technology Will Save Us.
TAKEAWAYS
--The Rise of Design - players doing it well, poorly, and why
--Which technologies you should pay attention to and which you can ignore
--A new taxonomy of wearables
WHO SHOULD ATTEND
No previous experience is required. Anyone interested in a quick but comprehensive overview of the category is welcomed.
DETAILS
Registration fee refundable up to 1 week prior to event. Check-in at CCA's main entrance at least 15 mins prior to start time to get room number. See our full list of classes, workshops, panels and meetups here.
INSTRUCTOR
Leah Hunter, Fast Company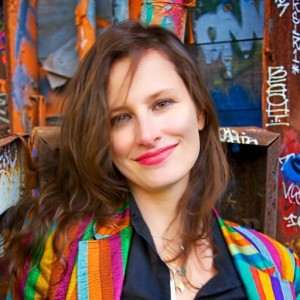 Leah writes a weekly series for Fast Company on the Internet of Things and the human side of tech. Formerly an editor at MISC Magazine and AVP of Innovation at Idea Couture, she has spent her career exploring the intersection of technology, culture, and design. She has developed products and brand strategies for PepsiCo, M&M/Mars, Hershey's, Heinz, P&G, Electrolux, Sephora, and Apple among others.