Description
Who Mentored You is a quarterly series featuring a prominent leader from our community who shares their life experiences and the impact a mentor had on their life during their career. These leaders help create awareness about the importance of mentoring and the mission of Big Brothers Big Sisters.
Lunch provided; donations accepted.
---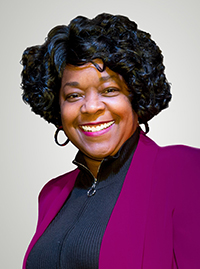 This event will give an intimate insight into the mentors who have impacted the life of Paula Gold-Williams, President & Chief Executive Officer (CEO) of CPS Energy. Paula leads more than 3,000 team members with the vision she has coined, "People First," whereby CPS Energy is evolving its efforts to create and deliver value to its customers, community, and employees into a new age of energy solutions.