Description
AFA is proud and delighted to host a Literary Cafe featuring Nonie Darwish's newest book, WHOLLY DIFFERENT: WHY I CHOSE BIBLICAL VALUES OVER ISLAMIC VALUES. Since she first described to me the research she'd been doing for the book, and the discoveries she was making about the differences between biblical and Islamic values, I've been eagerly anticipating the opportunity to share this extraordinary work with our AFA community. Now, finally, that opportunity is here.
I hope you join us on March 5th for a reception, followed by my conversation with Nonie about this truly ground-breaking book.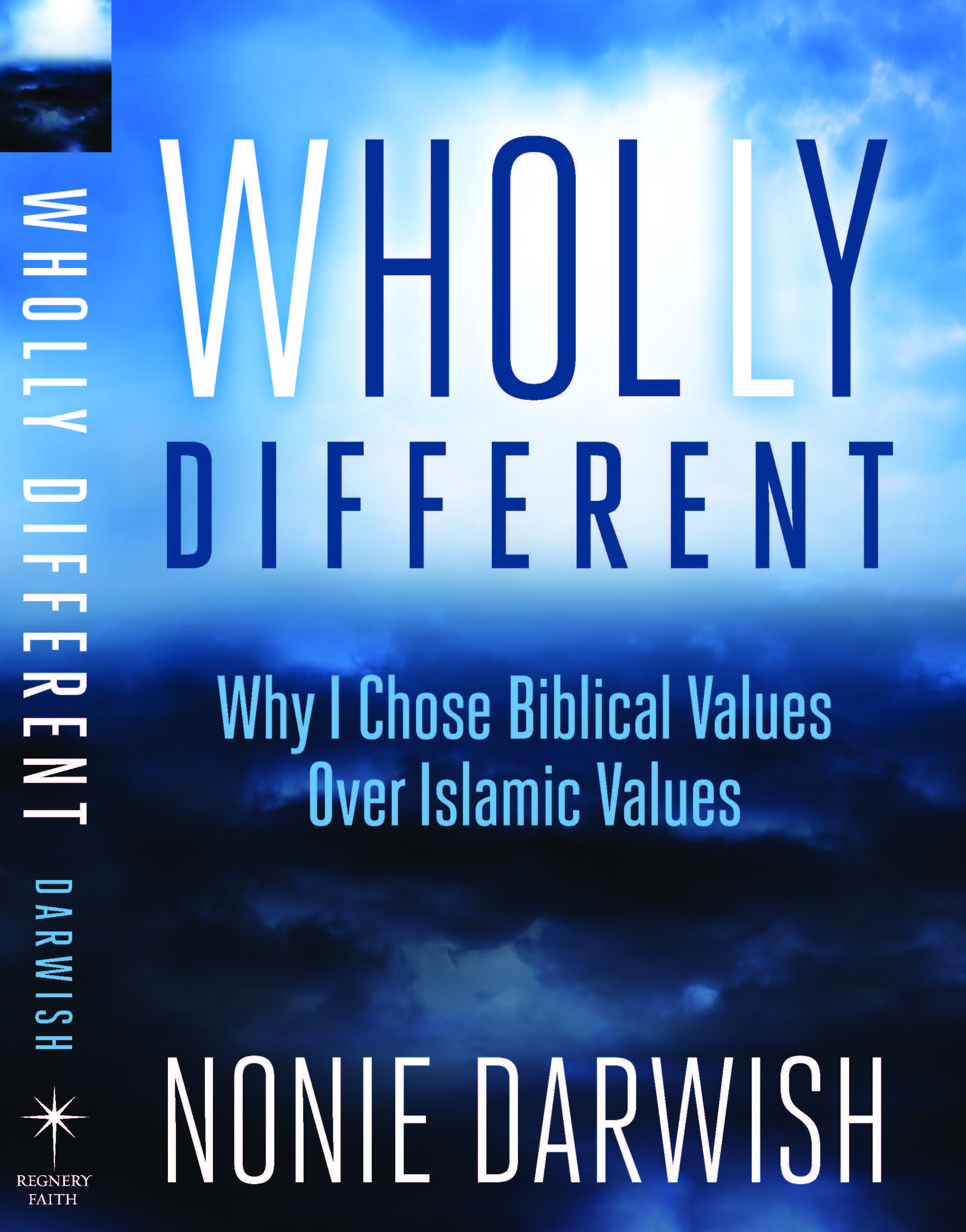 From the book jacket:
Nonie Darwish was raised a devout Muslim in Egypt. Her father was an Islamic martyr. But it wasn't until she immigrated to the United States that she realized how completely the Koran had formed virtually every aspect of her life.
The values of Islam's holy book had, in fact, deformed her childhood, her sense of herself, and every single one of her relationships, even with her own family members.
Simple things that all of us in America take for granted—small kindnesses from strangers, mutual trust, polite apologies, women having equal rights and respect, children being protected and encouraged, not abused and shamed—were completely new to her. Darwish blossomed and flourished in Western society, where she discovered peace, freedom, integrity, and human dignity that she had never experienced in her native land.
And soon, she was able to explain the difference. As she came to know Christians and to read their holy book, she saw how the Bible and the Koran had been responsible for creating two vastly different societies.
Everything about the sacred scriptures of Islam versus Christianity—from the character of God to the commandments believers must live by—was "wholly different."
The more she compared them, the more stark contrasts she found between the Bible and the Koran:
• Life Is Sacred vs. Death Is Worship
• We Are All Sinners vs. They Are All Sinners
• God the Redeemer vs. Allah the Humiliator
And many, many others.
Join us for a Literary Café with Nonie and hear her describe the many, many differences she found between Biblical values and Islamic values, and the relevance of these differences to the tremendous divide between Muslim and Western cultures.
.