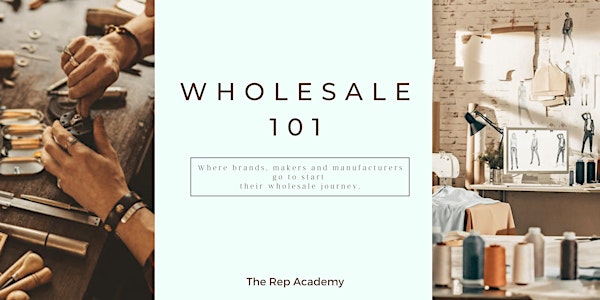 Wholesale 101- virtual live 4-week course
This is a virtual 4-week course, 8 hours total. We will meet every week, same day/same time. Zoom info will be emailed prior to the event.
About this event
This workshop provides a foundation to uncover gaps in knowledge, a place to discover the basics of B2B industry, and an opportunity to understand current trends and sales cycles.
Each 2-hour session will consist of several visual presentations followed by a group discussion.
All lessons will have homework assignments. Roleplay and pitch exercises will be conducted when appropriate.
In this 4-week course we will cover:
• Industry lingo
• Product pricing
• 3 ways to promote and sell to other businesses
• Pitching and prospecting
• Sales techniques
• Trade shows
• Cold call/email
• CRM (customer relationship management)
DB Retail Consulting Group was founded in 2019 by Diana Barbiani, a wholesale operations expert with close to 20 years of experience in sales and procurement. Diana is highly accomplished and results-oriented entrepreneur and business owner with extensive experience in developing and executing creative strategies to drive business growth, increase and sustain profitability, expand customer base, and enhance company's branding. Excellent interpersonal and communication skills to create high-performance motivated sales team.
Looking forward to meeting you!
Diana Barbiani