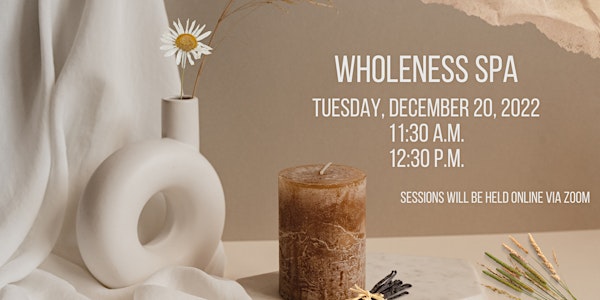 Wholeness Spa (Online)
You're invited to experience wholeness, healing and health from a team of trained life coaches!
About this event
Join us on Tuesday, December 20 on Zoom for our online Wholeness Spa! You'll be joined by a staff of certified life coaches who will help bring you into greater healing and freedom. When you join the Zoom room, you'll be invited to experience wholeness and healing at various breakout room sessions. If you have felt stressed, overwhelmed or stuck, this is an event you won't want to miss! Come ready to be encouraged and strengthened!
There are two free one-hour session shifts: 11:30 a.m. or 12:30 p.m. Sign up for the one that fits your schedule best!