Description
A healing storytelling event for anyone who has been sexually abused/sexually assaulted and for those who love them and want to love them well. This is a FREE event featuring:
Interactive Art Sessions
Human Library (pre-selected storytellers)
Music Artists, Poets, Food, Resources, and Healing Exercises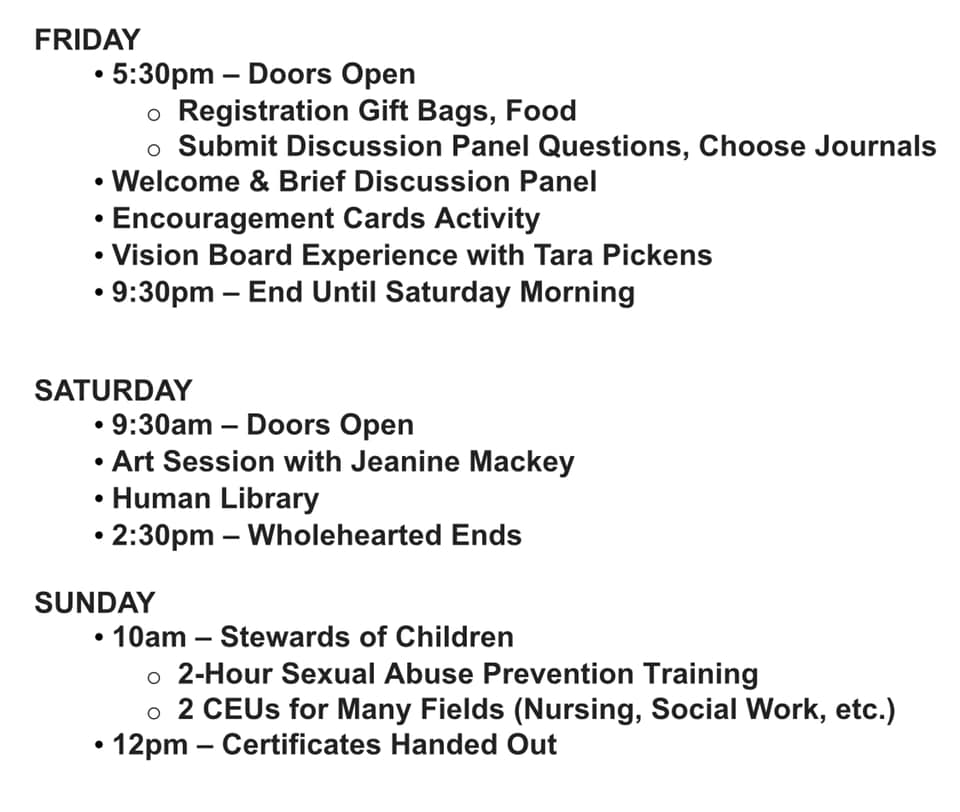 Guest Speakers and Artists:
Dr. Dee Knight
Kimberly Bulgin
Desmond Hardy
Jillian Monèt
Tracie Mathis
Rhonda Stalb
Andromeka Matkins
Jeanine Mackey
Tara Pickens
...and others!
Dress casually/comfortably!
This event is geared toward adults. If you have any special needs, like handicap accessibility, hardness of hearing, translation/interpretation needs, or vision difficulties, please let us know so we can accommodate you.
The 3rd day, Sunday, July 21st, is a 2-hour training (10am-noon, with CEUs) that helps adults prevent child sexual abuse. It is the Stewards of Children training, the ONLY evidence-based program shown to help adults prevent child sexual abuse. Every adult who takes this training will protect 10 children, on average, from being abused.
If you saw the "Save-the-Date" flyer below, this is the SAME event! Join us! :)