Sales Have Ended
Ticket sales have ended
Thank you so much for your interest in our organic pasture raised pork. Sales for this event have ended but please add your name to our mailing list to be made aware of future harvest dates on our subscribe page: http://www.moosemanorfarms.com/contact.html
Sales Have Ended
Ticket sales have ended
Thank you so much for your interest in our organic pasture raised pork. Sales for this event have ended but please add your name to our mailing list to be made aware of future harvest dates on our subscribe page: http://www.moosemanorfarms.com/contact.html
Description
Pastured Organic Whole Lambs
​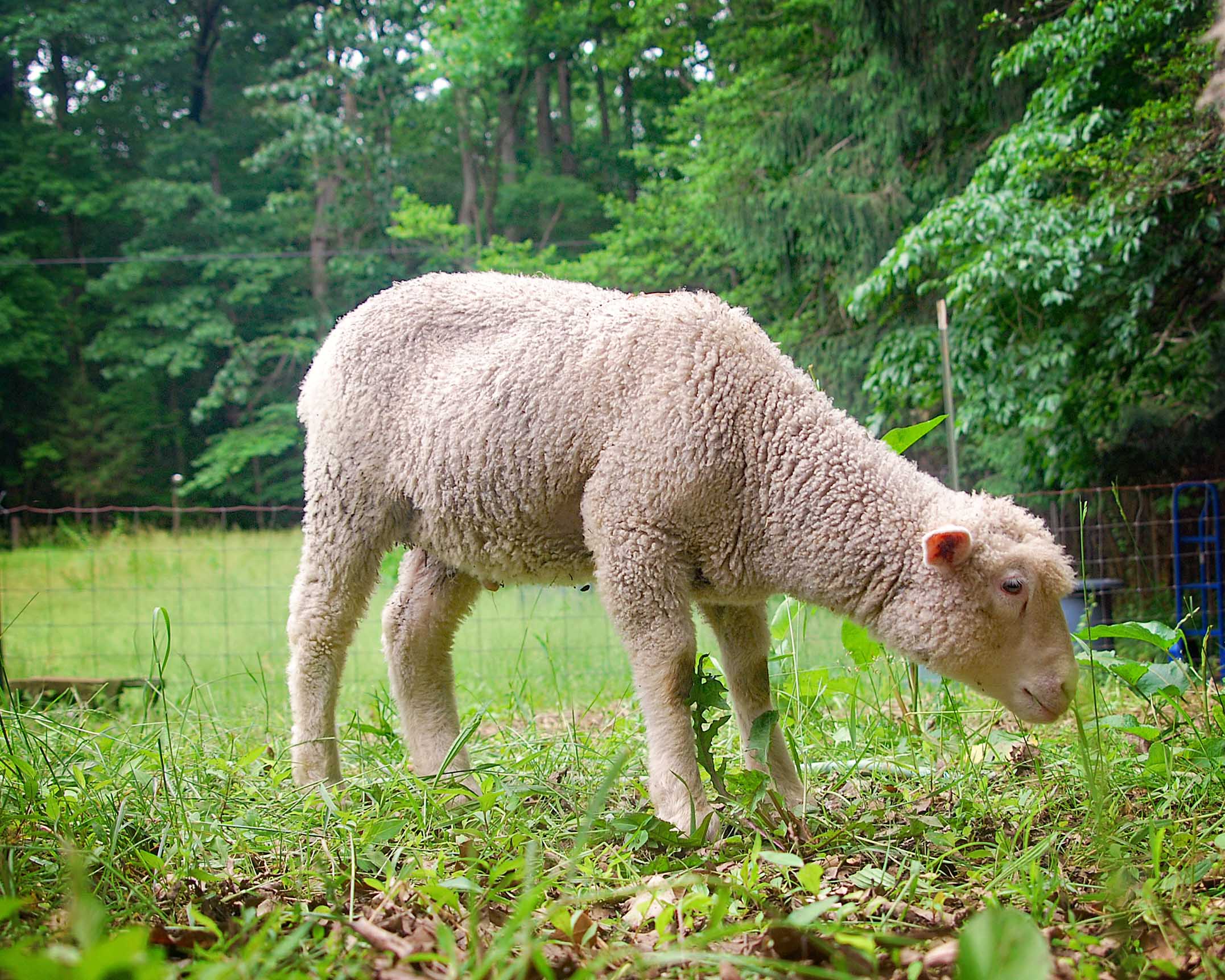 Humanely raised on pasture they remain free of antibiotics or pesticides and are augmented with locally milled non-GMO & Soy-free grains - sold here as whole lambs "on the hoof".

These lambs are raised naturally on their mother's milk while out to pasture where they graze through fields of grasses and clover. Our sheep are Poly-pay, a wonderful multi-purpose breed known for their exceptional flavor profile and "non-gamey" taste. Grassfed Lamb is one of the healthiest sources of red animal protein - packed with iron and of a significantly higher heart healthy omega-3 fatty acid than its beef counterpart. Tender, moist, and fantastic to prepare on the grill, in the oven, in the crockpot, or wherever your culinary imagination takes you!
How does this lamb ordering thing work?
You place your orders here for our whole lambs and we'll take a deposit to hold (and feed and love) the lamb until harvest this summer. Due to Maryland legalities, you'll pay us for the live weight of the lamb, we transport your live lamb to our butcher or yours, then you pay a separate fee to the butcher at the time of pick up. The butcher's price will depend on the type of cuts you order and any curing you request via the butchershops cut-sheet (we'll help you with that part).

Our lambs typically hang between 45-65 lbs. A whole lamb will generally fit in a half-bushel CSA wax box or a paper grocery bag. The amount of meat that you get back will depend on how you decide to have the lamb cut (more bone-in cuts = more poundage back; this percentage includes the fat and soup bones, etc.

You may decide to split it with someone else, but we'll need one person to be responsible for the entire order. Whole lambs are $350; a non-refundable $100 deposit is due when you place your order; the balance of $250 is due when we transport your hog to the butcher. You'll complete a cut sheet for the butcher and your price to him will depend on the cuts and curing you request.