Description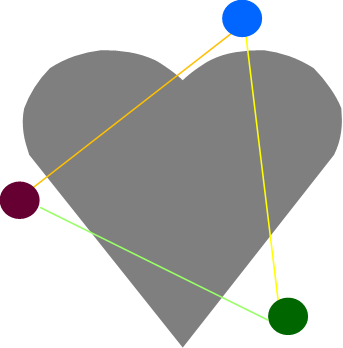 Connecting the Dots Between Mental, Physical, and Spiritual Health Within Your Congregation
---
The Whole Heart Summit is an event that focuses on three different aspects of health; mental, physical, and spiritual. When working in conjunction with one another, these three aspects help create wholeness within individuals, which in turn, can create thriving congregations. The day will include presentations from health professionals, congregation leaders, and local community programs. Interested church members, group leaders, community members, and pastors within Okmulgee County should mark their calendars for this can't miss event! A lite breakfast and refreshments will be served throughout the day.
FAQs
Do I have to bring my printed ticket to the event?
No, a ticket is not required to enter the summit.
Do I have to be of a particular denomination to attend?
No. The summit is open to members of all denominations.
Must I be a pastor to attend?
No. The event is open to interested church members, group leaders, and community members.
Tentative Agenda
8:30-9:00 Check In, Breakfast
9:00-9:10 Welcome
Master of Ceremonies – Chef Aaron Ware
9:10-9:40 James Pope – "The Stigma of Suffering"
9:40-9:45 Question and Answer
9:45-9:50 Fitness Break – "Eye of the Tiger" & Drawing
9:50-10:00 Break
10:00-10:15 Terry Perkins – "Wellness at St. Matthew's"
10:15-10:20 Question & Answer
10:20-10:25 Fitness Break – Split the Sea Questions & Drawing
10:25-10:35 Jennifer Avery
Introduction of TSET Program & Certified Healthy Program
10:35-10:40 Question & Answer
10:40-10:50 Tyler Stone - Muscogee (Creek) Nation Behavioral Health
QPR (Question, Persuade, Refer) Resource
Leslie Crow, LPC, LADC - Muscogee (Creek) Nation Behavioral Health
Youth Mental Health First Aid
10:55-11:00 Question and Answer
11:00-11:10 Break
11:10-11:40 Dr. Tracy Sanford: "Healthy Comfort"
11:40-11:45 Question and Answer
11:45-Noon Surveys, Wrap Up, Drawing, Dismiss
Date and Time
Location
First United Methodist Church - Rowe Family Life Center
302 South Seminole Avenue
Okmulgee, OK 74447