Whole Food Plant Based: Foods that Protect from Harmful Fats & Cholesterol
Combining saturated fat with metals aggravates production of beta-amyloid in your brain cells and lays a foundation for Alzheimer's Disease.
About this event
June 12,2021 8:15 am - 10:15 am
Whole Food Plant Based Health Series: Foods that Protect from Harmful Fats and Cholesterol
Blue zones are places where people enjoy good health as well as healthy brain functions well into old age. In all these places, people's food choices have one thing in common: they emphasize food from plant sources. The biggest source of saturated fat in the American diet is from dairy and meat products. Combining the saturated fat with metals aggravates the production of beta-amyloid in your brain cells. Zinc causes the beta-amyloid to come together and copper and iron make free radicals that destroy your brain cells.
Cooking Demo: Veg Out Veggies Stew, Potato Salad Italiano
Location: Plant City, 334 S Water St, Providence, RI 02903, Phone: (401) 429-2029
Cost: $35/course ($40 walk in, if space). For each class, you will be sent copies of the recipes and a list of a well stocked plant-based kitchen (fridge, freezer, pantry) and handouts from the entire lecture! Must wear mask and sanitize.
Check in time 8:00 am sharp! Classes begin promptly at 8:15 am.
Limit 30 to the class. Class will go on as planned, unless circumstances arise beyond my control. If so, a modified version of the event will be done through zoom and recorded.
Once you go plant based, you are going to have a lot of questions. Bring on your questions.
Get a group of friends together for the class and make a reservation and have brunch/lunch afterwards! I always stay to eat! Sit and chat with me. Make a day out…. it is such a lovely area to walk around. Watch gondolas on the river!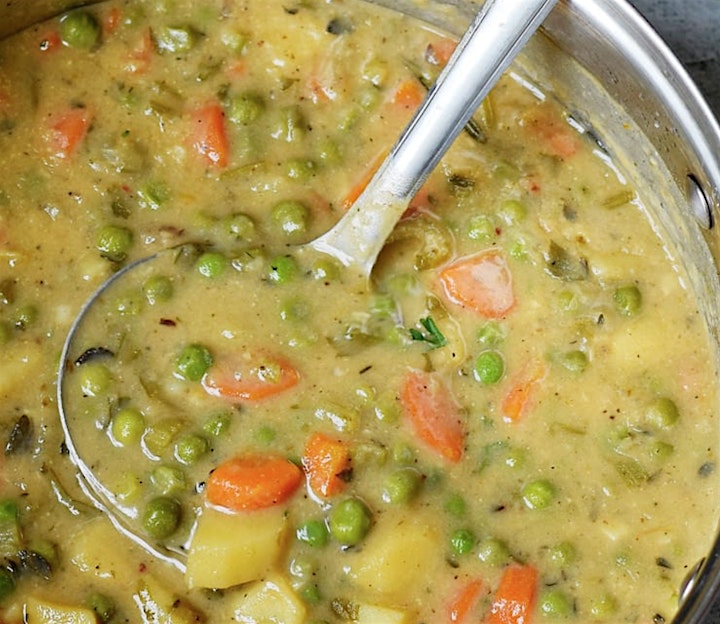 Organizer of Whole Food Plant Based: Foods that Protect from Harmful Fats & Cholesterol
Jeanne Schumacher, M.Ed., Ed.D, has earned her doctorate in science and education and has taught for over 30 years. She is a firm believer in "walking the walk." She is committed to inspiring people to change their health destiny through a non-toxic whole-foods, plant-based lifestyle. She is passionate about making a difference in the lives of others by teaching them practical ways to improve their health. She believes that food is our best medicine and helps us get our bodies back to a state of health when faced with "dis"-ease. She has been sharing her knowledge through motivational and educational lectures as well as on her website www.SimplyPlantBased.net.
In 2019, Schumacher began the program www.WeightLossAdvantage.CO to help people to lose 50-100 pounds and regain their health.
Schumacher has followed a plant-based diet since 2009 and has become a motivational speaker and educator on whole-foods, plant-based living as well as living without toxins. Her transformation to a healthier lifestyle began with a trip to the emergency room with a 105 degree fever, deadly high blood pressure and an unknown infection. Luckily, the physician who attended her was not only trained in medicine but also in nutrition. This doctor started Schumacher on a journey that would not only change her health destiny, but her life as well. Schumacher has successfully completed the coursework from Dr. John McDougall on the Starch Solution, has earned her Plant-Based Nutrition Certificate through eCornell - Center for Nutritional Studies and complete the Women's Studies and Food Over Medicine program through Dr. Pam Popper and the Wellness Forum.