Whole Body Transformation: Step by Step Blueprint to Eliminate Cravings, In...
Description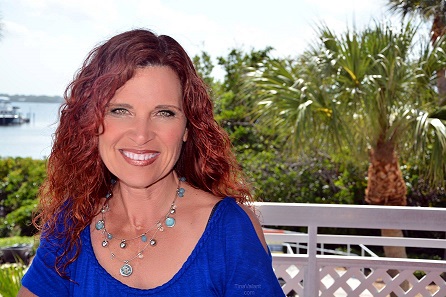 Finally, a 1/2 Day workshop designed specifically for men, women, family, friends, husbands, wives, mothers and daughters to improve your health and obtain the keys to a HEALTHY FUTURE Without Medicine or Negative Side Effects!!!
You are invited to attend:
Whole Body Transformation: Step by Step Blueprint to Eliminate Cravings, Increase Mental Clarity, and Discover the Truth About Metabolism
January 19, 2019 - 9 am to 12 pm
At the beautiful Double Tree Hotel & Executive Meeting Center, Palm Beach Gardens, FL
Imagine... in just one Saturday morning, you'll be completely ready to tackle your health issues at an entirely new level thanks to my step-by-step nutritional program. Plus, you will have the opportunity to recieve "hands-on" expert training and coaching to ensure that you have the ability to achieve your health goals in record time!
Never again will you feel deprieved and miss out on enjoying a special occasion while 'being on a diet'. You will have the knowledge to share your powerful message of your unique blueprint with everyone you know and care about. No longer will you sabotage your health goals because of temptation, associations or lacking confidence. You can say good-bye to nagging health issues and time off work because of doctor appointments and sickness costing you thousands in lost income. More important, get the nutritional help you really need most.
You can finally stand firm in your authentic heart-centered conviction of what your desire your life to look like in the future so you can be the healthy, confident and vibrate individual that you know you are.
And no more getting lost in the sea of perpetual bombardment of unhealthy diets... where you never got the results and personal help that you needed most.
Maximize your time and energy to create a life that is free of symptoms and energy zapping health issues. And learn to identify inflammatory foods, hidden toxins and self care techniques that you can use immediately. Are you seeing the difference that having the right nutritional knowledge can make your life and future healthier?

* Would improving your health enable you to take better care of your family?
* Would improving your health save you money from less doctor visits and prescription medicines?
* Would improving your health give you more energy to enjoy life's activities? ... imagine, finally feeling good enough to persue your life's passion, feeling vibrant, youthful and energized?

Yes! Yes! Yes! Attending this ½ day event can absolutely do all three and so much more. It is certainly possible for you when you have access to the right help, expert guidance and proven systems... especially when you have the ideal heart-centered and successful integrative nutrition health coach helping you all the way - ME!
If any of this rings true, then I have a special treat for you.
As a heart based individual, you know you were led to this page for a reason..
I don't believe in accidents and I don't think you do either.
That's why I'd like to personally invite you to my step-by-step Whole Body Transformation designed for heart-centered and conscious individuals who are open to taking control and improve their lives by Eliminating Cravings, Increasing Mental Clarity and Discovering the Truth About Metabolism, on January 19, 2019 at the DoubleTree Hotel, Palm Beach Gardens, FL.
You see, I have been specializing in health and wellness for over three decades. Not only am I a bodywork expert, I am a "Heart Centered" business owner and survivor of many of the same health issues that you deal with everyday.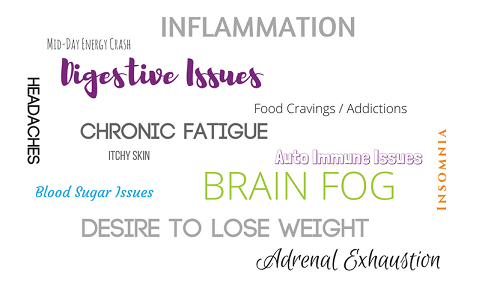 I know firsthand how having health issues can take the life out of you… and using food as medicine can be a powerful opportunity to create the life you desire, improve your vitality and acquire knowledge you never thought possible.

This is an absolutely necessary, natural process and compelling step for you to work with me further.
For that reason, year after year clients have willingly and graciously invested in additional programs with me - without ever feeling pressured. If I hadn't invested a lot of money, time and research in being my best as a health and wellness specialist, that would have never happened... no matter how much I had dreamed and hoped it would happen.
Now is the perfect time and opportunity for you too to invest in you and achieve the health and vitality in the life that you truly deserve.
I have no doubt that you are on this earth to have a healthy life as well as a significant and positive impact and influence on the lives of others.

And, I LOVE helping heart-centered men and women from around the globe step into the health and wellness they deserve. Why? Because, using food as medicine is an efficient and realistic way to transform your whole life, your whole body, your future and your family's future health.


During the Whole Body Transformation Workshop on January 12, 2019 I will take you by the hand and PERSONALLY walk you through techniques and strategies including: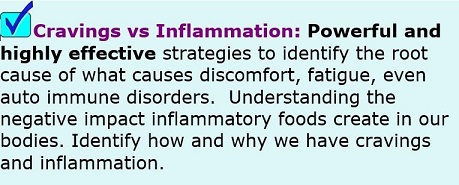 Let me also share a couple things you won't get at my Whole-Body.


* This is NOT a multi-speaker pitch fest. I am your speaker, trainer and coach for the entire workshop and that is why we closed the event to other speakers and sponsors. No other speakers - just you and me
* You won't get lost in a crowd here and become just another ticket sale. I love hosting more intimate events because that is where you get the most help from me. Everyone at this event will get hands-on personalized coaching from me - unless this is something you don't want.
Whole Body Transformation Workshop is designed specifically for "Heart Centered" Men, Women, Family and Friends...who want to improve their health issues but aren't sure how to do that in a way that ensures their success… They want to healthier in a bigger way and are open to changing old habits that aren't working for them.
If you resonate with wanting to take control of your health and future, then you'll love Whole Body Transformation Work Shop that magnetically and masterfully transforms your health issues, cravings, mental clarity, and ensures you will leave feeling good!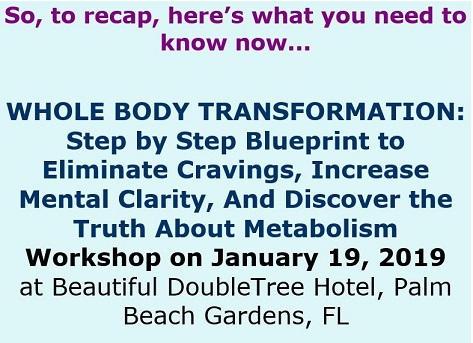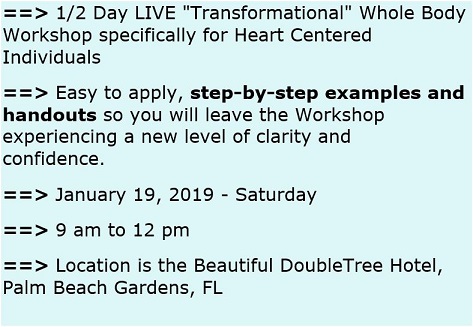 So now you're probably wondering, "What's the Investment in Myself and My Future?"
As you've come to expect from me, I would rather speak from my heart to your heart. If you are like I was five years ago, you have that nagging little voice inside of you saying 'I can't live like this anymore'
And if that nagging little voice that is saying 'my body shouldn't feel like this all the time, I wish I knew what to do to feel better. I don't want to take medicines' is relentless, it won't leave you alone until you do something to make the change - and I am speaking from experience, which is the reason I started my business over 20 years ago!
I don't want anything to stand in your way! I want you to get what you need and say "YES!" now to the WHOLE-BODY TRANSFORMATION Workshop.
I made it super affordable when you act quickly. You just have to be willing to make a decision now that you will be there and register today.
And... I'm sure you can see how quickly you can start to get a return on this workshop by applying the exact steps I am going to teach you. Plus, you have my 100% Total Happiness Guarantee!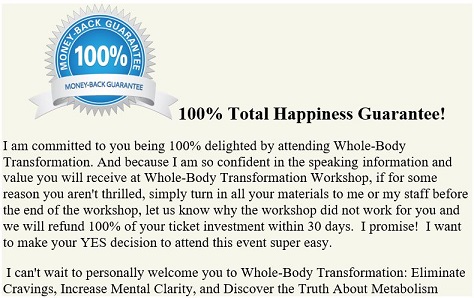 READY to join all the others on January 19, 2019 and RESERVE YOUR SPOT?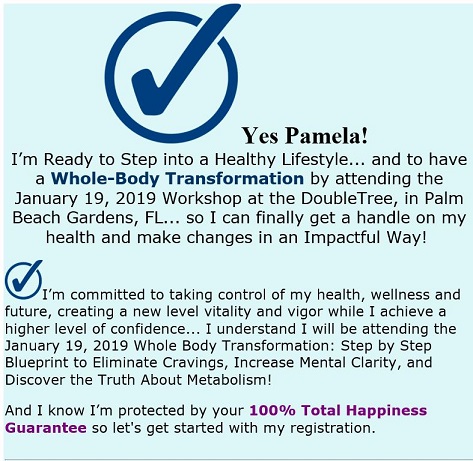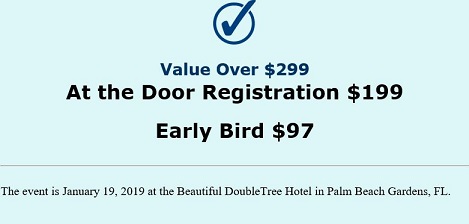 Abundant Love and Blessings!
Pamela Fox Leonard
P.S. Here is bottom line. I know you want to improve your health, spend less time at doctors' offices and overcome health issues with simply positive side effects. I want that for you too! My heart and passion wants to help you more than I can even express in words.
The thing you need to know is that I am completely unattached to your decision- whether you choose to attend the workshop or not. The one thing that I am attached to is that you MAKE A DECISION TODAY because I never want you to settle for less. From my heart to your heart, please don't let this be one more thing you put on your someday list or use the excuse that I need to "think about." Nothing will stop your dreams in the tracks more than the inability to make a decision today. If it is YES or NO, trust your 'gut' and know that I will absolutely help you reach the health goals you desire and deserve. If YES, Reserve your spot RIGHT NOW because this event will fill up fast. Get ready to accelerate your health so you can live the life without fatigue, pain, inflammation and have the joy, flexibility and energy you always desired!
Got questions? Ask here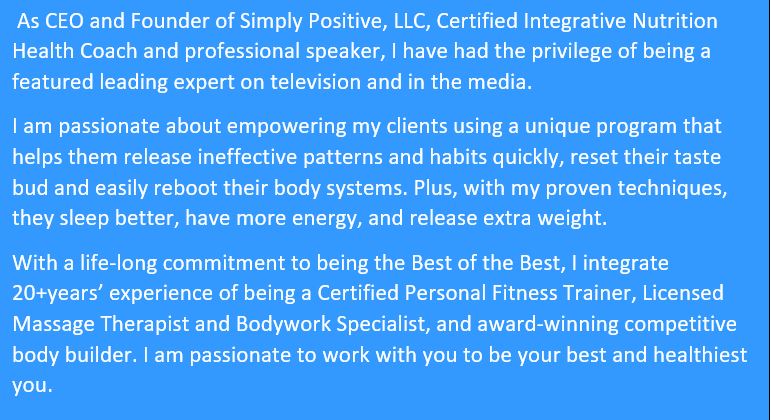 Legal Disclaimer: Every effort has been made to accurately represent our program and its potential. The testimonials and examples used are exceptional results, don't apply to the average attendee/purchaser and are not intended to represent or guarantee that anyone will achieve the same or similar results. Each individual's success depends on his or her background, dedication, desire, and motivation. As with any business endeavor, there is an inherent risk of loss of capital and there is no guarantee that you will earn any money.