A revealing discussion on infidelity, betrayal, loss, and recovery with author and podcaster Ree-Ree Burton. Get ready for some real talk!
About this event
Reserve Wednesday, August 25th for some real talk with author and podcaster Doretea "Ree-Ree" Burton.
Ree-Ree is the host of the popular podcast Not Bitter. Just Petty. and the author of two revealing books "Not Bitter. Just Petty.: My thoughts on my cheating husband and his side piece that are trivial and of little importance" and "Who Told You That You Were Naked?"
We've set this time aside to scratch the surface of our hearts and reveal what's inside. If a romantic, friend, or familial relationship has ever left you feeling disappointed, you will be able to relate to this conversation.
Come out and hear Ree-Ree's take on what it feels like when those that you trusted with your bare naked truth leave you feeling rejected and exposed. You won't want to miss it.
Sharing from the heart is what Ree-Ree does, and at this event she will be sharing all about being betrayed and abandoned as a friend, a mother, a wife, and a daughter-in-law. And how she is creating the self-determination to "get her clothes back on".
For mor einformatin about Ree-Ree visit, GoReeReeGo.com.
Follow her on Facebook @GetUpAndGoReeReeGo and on Instagram @GoReeReeGo.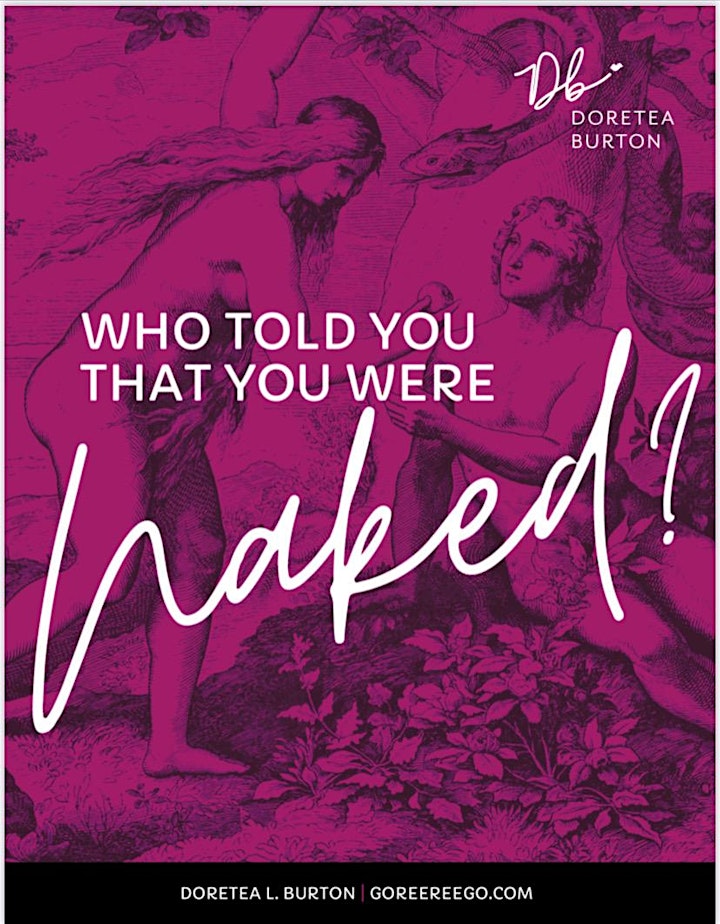 Organizer of "Who Told You That You Were Naked?" with author & podcaster Doretea Burton