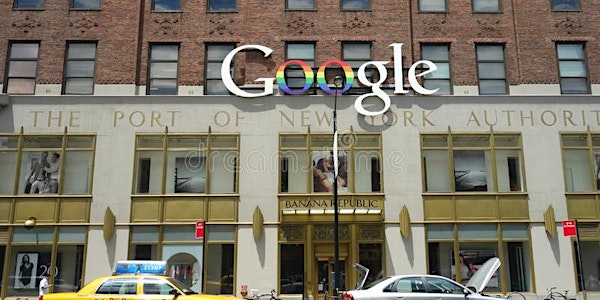 Who Runs the World? ERA Female Founders Night @ Google 10th Ave
Location
Google
85 10th Ave
New York, NY 10011
Description

Come be a part of NYC's vibrant female founder community with ERA for an evening of networking with amazing female entrepreneurs and investors. Join us and learn from our awesome panel of female founders, investors, and ERA mentors. If you're up for it, you can apply for the chance to pitch your startup to them!
We'll also be chatting about accelerators and how to assess if joining one is the right fit for you.
Tweet this event → @eRoundtable #FemaleFounders #ERANYC
Agenda:
6:30 - 6:45 - Networking - Say hi! and head to the bar for a glass of wine
6:45 - 7:15 - Panel + Q&A w/ audience
7:15 - 7:45 - 3 pitches w/ feedback from panel
7:45 - 8:30 - Hang out + network + drink more wine
------------About ERA------------
We're looking for outstanding startups to join ERA's Winter 2019 Accelerator class:
Early Application Deadline: Oct 8th; Final Application Deadline: Nov 5th midnight EST; Winter 2019 Program starts on Jan 7th.
* $100,000 initial investment with potential for follow-on funding
* 4 months of free collaborative office space in NYC
* Largest Mentor Network in NYC: 400+ mentors
* Most Hands-on Accelerator: Work Daily w/ Full-Time Staff, Venture Partners and Industry Experts
* Unparalleled Community: NYC's Strongest Post Program Support and Alumni Network of 165+ companies
Our alumni:
* Raised $300M+
* Combined valuation of $2B+
* 40% of startups from our first class already have been acquired
Visit us at one of our upcoming events:
*ER122 (9/12) : https://er122.eventbrite.com
*ERA Winter 2019 Happy Hour @ Spaces CoWorking (9/20): https://erawinter2019hh1.eventbrite.com
*ERA Winter 2019 Brooklyn Happy Hour (10/3): https://erawinter2019hh2.eventbrite.com
*ER123 (10/9): https://er123.eventbrite.com
*Webinar: AMA Applying to Accelerators with ERA (10/17): https://erawinter2019webinar.eventbrite.com
*ERA Winter 2019 Happy Hour @ The Yard (10/30): https://erawinter2019hh3.eventbrite.com
*Meet us at office hours! Apply here: https://www.f6s.com/eraofficehours/connect
Join us and let's build the next billion dollars of NYC startups together!
This event is sponsored by Google Cloud for startups