Description
We are excited to present:
Author, Journalist, and Radio Host, Jon Steinman, speaking about & signing his newly published book, Grocery Story: The Promise of Food Co-ops in the Age of Grocery Giants
Monday, June 3rd
at Chatham Marketplace in Chatham Mills
480 Hillsboro St, Pittsboro, NC.
DAYTIME SCHEDULE - FREE - in the store
11am-1pm Meet the Author and Book Signing
4-6pm Book Reading and Signing


EVENING TALK & LOCAL FOOD & DRINK RECEPTION

~ To buy tickets, click green TICKET button below ~

6:30-8pm "Who Owns Your Grocery Store?"
Talk by Jon Steinman and Conversation with Jon & Evan Diamond, General Manager of Chatham Marketplace in Forest Hall (across the hall from the store)

Reception includes tasty, local refreshments prepared by Chatham Marketplace and Cash Bar offering

refreshing locally produced drinks



Enjoy local food appetizers from some of our Slow Money NC friends ~ pork belly and fresh eggs from Lilly Den Farm, handmade cheeses from BoxCarr Farms, Haw River Mushrooms, and more, prepared by Chatham Marketplace! Cold drinks from Thirsty Skull Brewing, Chatham Ciderworks, Boro Beverage (kombucha) and more!
______________________________________________
Grocery giants exert significant influence over the global food supply and within our communities. How do the largest grocers maintain their grip on communities and eaters, farmers and foodmakers?
Author Jon Steinman shares some of the research that went into his new book, Grocery Story, and recounts his experience as a food systems journalist that would eventually lead him to write a book about food co-ops. Jon will pull back the curtain on the grocery giants and share the amazing work food co-ops are doing in communities across the continent.

Through penetrating analysis and inspiring stories and examples of US and Canadian food co-ops, Grocery Story makes a compelling case for the transformation of the grocery store aisles as the emerging frontier in the local and good food movements. Author Jon Steinman:
• Deconstructs the food retail sector and the shadows cast by corporate giants
• Makes the case for food co-ops as an alternative
• Shows how co-ops spur the creation of local food-based economies and enhance low-income food access.
Grocery Story is for everyone who eats. Whether you strive to eat more local and sustainable food, or are in support of community economic development, Grocery Story will leave you hungry to join the food co-op movement in your own community.
Come meet Jon, who is on a three month book tour througout Canada and the US, stopping at 140 coops along the way! Join us for this informative talk and conversation and book signing!
Chatham Marketplace, a cooperative grocery located in historic Chatham Mills at 480 Hillsboro Street, Pittsboro, recently celebrated its 13th birthday. Chatham Marketplace features a full line of local, organic and sustainable food and grocery products, as well as a deli and café. The store is open to everyone in the community from 7am to 9pm (10am – 7pm on Sundays). It has over 2000 owners, who participate in the democratic process of running the store and who are eligible for special owner-only discounts.
Book Endorsements
"A great read! Full of energy and eyes-wide-open hope. In an era of extreme economic concentration, Jon Steinman awakens us to elements of an arising deomcratic economy, hidden in plain sight. Grocery Store is, above all, an empowering tale we need now more than ever." ~ Frances Moore Lappe, author of Diet for a Small Planet and most recently, coauthor of Daring Democracy
"Jon Steinman turns a whisper into a roar, exposing the mendacity of the industrial food economy and the ever-growing monopoly of mega-grocery chains. He offers the local food coop as critically needed alternative. A must read for all of us who've been "asleep at the meal" while our food supply came under the nearly exclusive control of profit-hungry "grocery giants." ~ Carol Peppe Hewitt, author of Financing Our Foodshed and Slow Money NC Executive Director
"Who Owns Your Grocery Store?" Evening Event co-hosted by: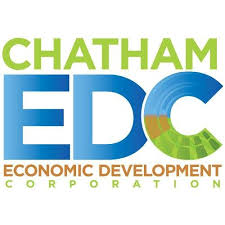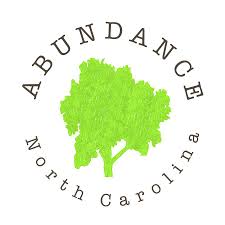 Chatham County Chapter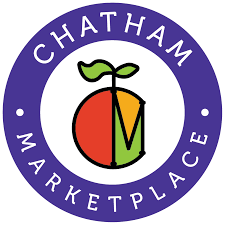 Books will be available for purchase and signed by the author.