Who Needs a Biotech VC, Anyway?

Wednesday, November 5, 2014 from 8:00 AM to 12:00 PM (EST)
Event Details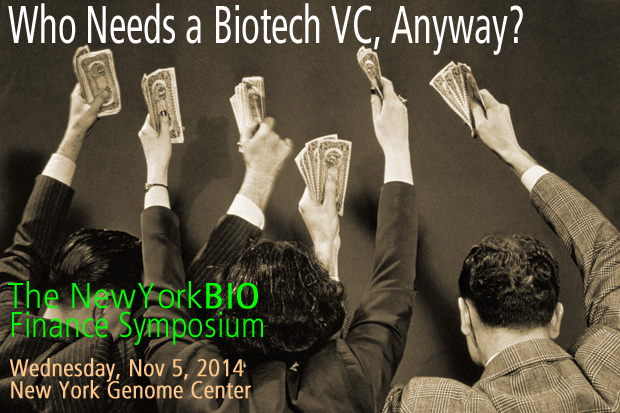 ---
THANK YOU TO OUR SPONSORS
A limited number of sponsorships are available. Contact Joe Tortorice for more information: jtortorice@nyba.org or (631) 444-8861.


---
In a recent article, columnist Alex Lash asked whether biotech VCs can "be a major force behind the next 50 years of cures?" 
It is a profound question--how will the next generation(s) of drugs and devices be funded? What emerging models are there that might change the paradigm--crowd sourcing? venture philanthropy? others? Indeed, companies like Kadmon have grown into organizations worth hundreds of millions without any venture investment (or the strings that go with it!).
What better place to discuss than in the financial capital of the world, New York City! Join us Wednesday, November 5 at the New York Genome Center for an intense and insightful conversation about how bioscience companies are being financed, whether VCs will be a major force, and what alternatives there are to traditional financing models.
 WHO SHOULD ATTEND?
CEOs and CFOs of biotech and pharma companies

Startups and early stage companies

Companies seeking financing

Companies considering the public markets

Venture capitalists

Investment bankers

Venture philanthropists

Financiers and investors

Consultants

Financial officers

Retail brokers

M&A lawyers

IP lawyers

Anyone interested in the future of bioscience
---
---
REGISTRATION AND NETWORKING
---
WELCOME AND INTRODUCTIONS
Nathan Tinker, PhD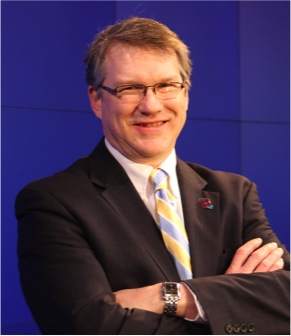 Nathan Tinker has been Executive Director of NewYorkBIO since 2007.  As Executive Director, Nathan serves as a spokesman and advocate for the state's industry. He comes to NewYorkBIO with a deep knowledge and awareness of the industry and its unique strengths in New York. He has more than 20 years of experience in working with both global and emerging technology companies.  Immediately prior to joining NewYorkBIO, Nathan served as Executive Director of the Sabin Vaccine Institute Cancer Vaccine Consortium.  Before that, Nathan was Co-Founder and Executive Vice President of the NanoBusiness Alliance, the national trade association for nanotechnology.  
Robert Darnell, MD, PhD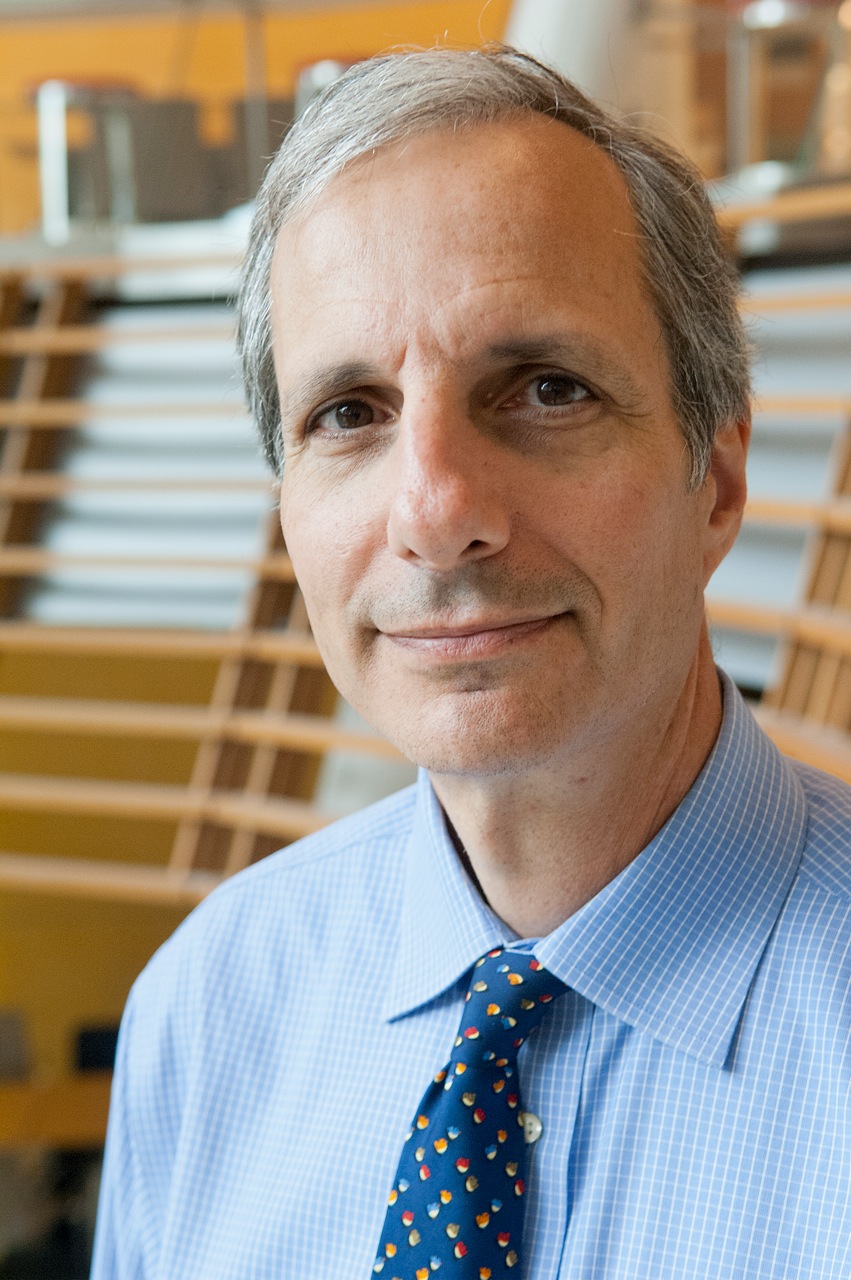 President, CEO and Scientific Director
Robert B. Darnell, M.D., Ph.D., is President, CEO and Scientific Director of the New York Genome Center, a nonprofit organization with the mission of saving lives by creating an unprecedented collaboration of technology, science and medicine. Dr. Darnell's career in neurology and genomics spans over 25 years and includes his role as the Heilbrunn Professor at The Rockefeller University and a Howard Hughes Medical Institute Investigator. Dr. Darnell is a Senior Physician at the Rockefeller University Hospital as well as an Adjunct Attending Neuro-Oncologist at the Memorial Sloan-Kettering Cancer Center (MSKCC).  Dr. Darnell serves on the Editorial Boards of the journals Molecular and Cellular Biology and eLIFE. In 2014 he was elected a member of the National Academy of Sciences and has been a member of the Institute of Medicine of the National Academy of Sciences since 2010.
Bryan Spielman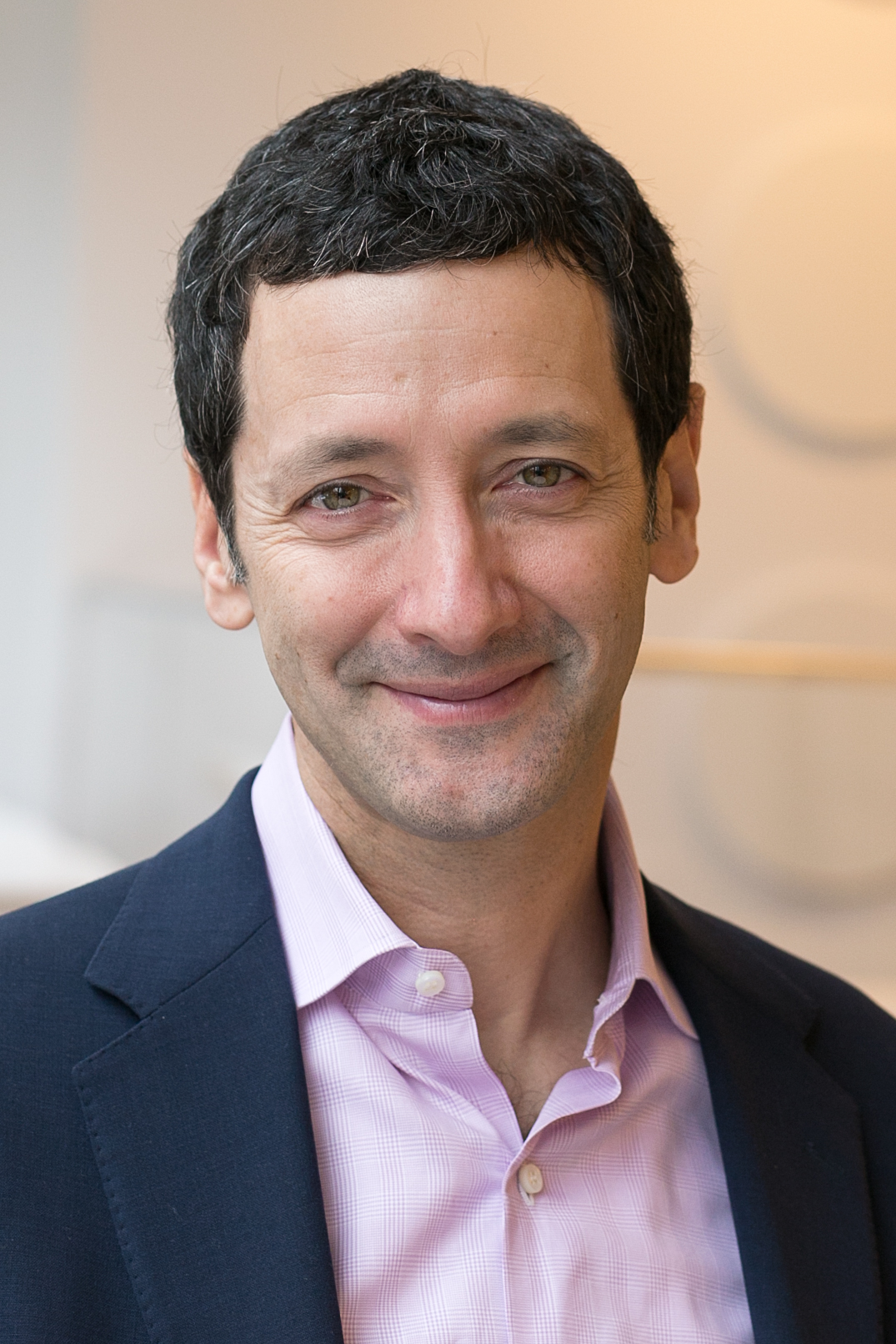 EVP, Strategy and Corporate Development
As EVP, strategy and corporate development, Bryan is responsible for crafting Medidata's corporate strategy, developing relationships with industry and financial communities, and driving strategic partnerships, mergers and acquisition, joint ventures and other related transactions.
Previously, Bryan was a founding partner of the Technology Investment Banking Team at Centerview Partners, where he was responsible for transaction evaluation, corporate strategy, strategic positioning and capital structure advisory. He's also held leadership roles at the Technology Investment Banking Groups at UBS Investment Bank and Bear Stearns.
Bruce Booth, D.Phil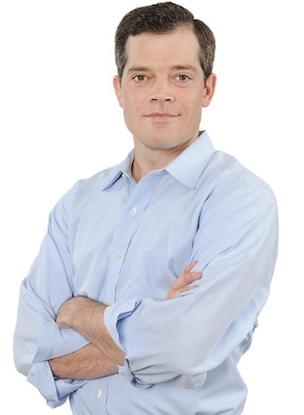 Bruce Booth is a partner in the life sciences group and focuses on novel biopharmaceutical products, therapeutic platforms, and innovative biomedical technologies.  Bruce has been instrumental in forming unique, innovative, and capital efficient structures for drug discovery and development.  He co-founded miRagen Therapeutics and Nimbus Discovery, and served as acting CEO of Nimbus while incubated at Atlas' offices.  Bruce is chairman of Padlock Therapeutics, where he was a founding investor. and together with Peter Barrett, seeded and incubated Zafgen (NASDAQ: ZFGN), and identified and facilitated the successful in-licensing of the lead drug program.  In addition to these companies, he currently serves as chairman and acting CEO of Rodin Therapeutics and also serves on the board of Bicycle Therapeutics and Numerate.  Bruce was previously on the boards of past Atlas companies Avila Therapeutics (acquired by Celgene), Stromedix (acquired by Biogen), Prestwick (acquired by Biovail), and Proprius (acquired by Cypress Biosciences). Prior to joining Atlas in 2005, Bruce was an investor with Caxton Health Holdings and before that, a consultant at McKinsey & Company, where he helped to build the Pharma R&D practice.
---
HUMPTY DUMPTY: IS THE MODEL BROKEN? IF SO, WHO BROKE IT?
MODERATOR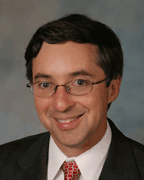 John Pennett
John Pennett is the Partner-in-Charge of the Life Sciences Group and Technology Group at EisnerAmper.  He has more than 25 years of public accounting experience with a strong emphasis on public and private life sciences companies.  John is a frequent writer and speaker on topics related to issues impacting businesses in the life sciences and technology space. He is the publisher of Catalyst, a magazine focused solely on issues related to life sciences and pharmaceutical companies.  John also serves on the firm's Public Companies Group.
Dennis Purcell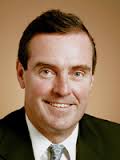 Founder and Senior Advisor
Mr. Purcell is the Founder and Senior Advisor to Aisling Capital. Previously, he served as the Senior Managing Partner. Prior to Aisling Capital, Mr. Purcell served as Managing Director of the Life Sciences Investment Banking Group at Chase H&Q (formerly Hambrecht & Quist, "H&Q") for over five years. While at Hambrecht & Quist, he was directly involved with over two hundred completed transactions and supervised over $10 billion of financing and advisory assignments in the pharmaceutical, biotechnology, and medical products industries.
Barbara Dalton, PhD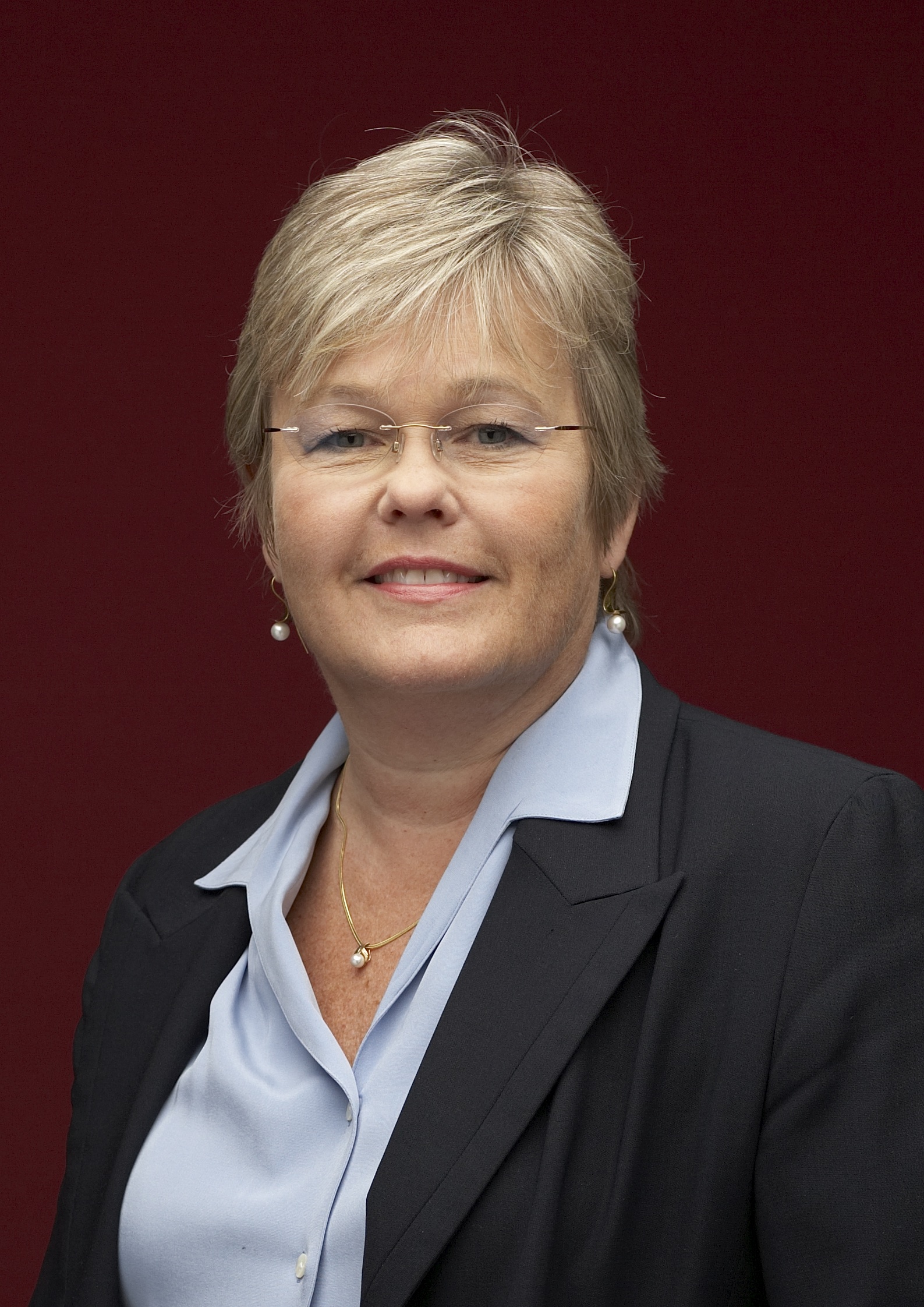 Pfizer Venture Investments
Barbara J. Dalton, Ph.D. joined Pfizer in 2007 to manage the Pfizer Ventures Investments team within the Worldwide Business Development organization. She is responsible for growing their corporate venture activities, managing the corporation's private equity portfolio, advising on structured equity transactions and driving novel transactions to achieve corporate objectives. Barbara has over 15 years of corporate venture capital experience in the pharmaceutical industry supporting and managing teams involved in direct and indirect healthcare investing. She has managed over 30 fund investments and 80 diverse company investments in the US and Europe and has had direct investing responsibility for biotechnology therapeutic and platform companies, as well as some healthcare IT and service businesses. For example: Alere, Ciphergen, Corixa, Genset, Gliatech, Gryphon, iJet, Lexicon, OGS, Third Wave, Rib-X Pharmaceuticals. In her current role, Barbara serves as the Chair of the board for Celladon.
Lauren Silverman, PhD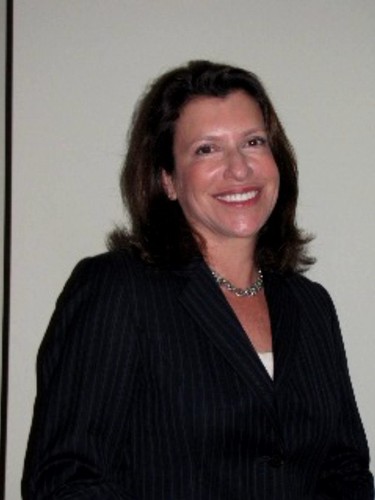 Dr. Lauren Silverman is a Managing Director in Cambridge, MA, USA. Prior to joining Novartis Venture Fund, she was Global Head of Oncology Research Operations for Novartis Institutes for Biomedical Research. Prior to Novartis, she was Director of Business Development and Licensing at Pfizer and OSI Pharmaceuticals. Lauren was also a founding scientist of Cadus Pharmaceuticals. She earned her PhD in molecular biology from the University of Utah, followed by fellowships at Princeton and Memorial Sloan Kettering.
---
THE NY EQUATION: (MAJOR ACADEMIC FIREPOWER) + (FINANCIAL CAPITAL
) = ?????
Robert Urban, PhD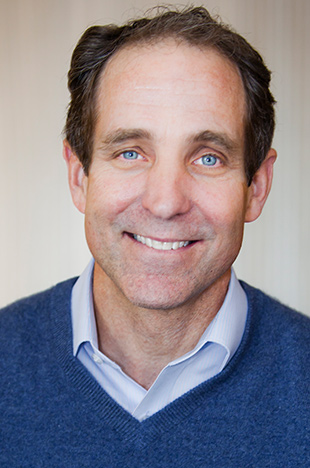 Robert is Head of the Johnson & Johnson Innovation, Boston.  He joined the Johnson & Johnson Family of Companies from the Massachusetts Institute of Technology, where he was the founding Executive Director of the Koch Institute for Integrative Cancer Research. In this leadership role, Robert worked to build the Koch Institute into new standard for interdisciplinary disease-focused research via an expanding, highly-effective, relationship network with other academic oncology centers, industrial partners, cancer-focused philanthropists and investors.  During Robert's tenure, the Koch Institute launched seventeen start-up companies and its technology was the source of over 50 out-licensing transactions.
William Slattery, PhD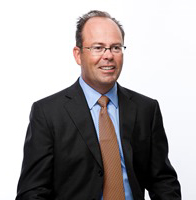 Bill Slattery is a Partner on the Private Transactions team at Deerfield, which he joined in 2000. He began his professional career studying immune system complications associated with End Stage Renal Disease. Prior to joining Deerfield, Bill was a senior healthcare analyst between 1990 and 2000 at Amerindo Investment Advisors overseeing biotechnology investments. He has held various positions in research including those at National Medical Enterprises, Johnson & Johnson, and HMSS. Bill has a degree in Biology and Chemistry from State University of New York at Albany and completed coursework in Immunology at the Graduate School-New Brunswick, Rutgers University.
Frank Rimalovski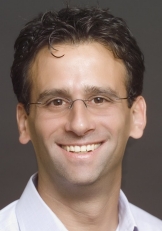 Frank Rimalovski is the Executive Director of the NYU Entrepreneurial Institute. The Institute empowers entrepreneurs from idea to impact, offering educational programming, events, resources and funding, via the NYU Innovation Venture Fund, to inspire, educate, connect, and accelerate entrepreneurs across NYU. As Managing Director of the NYU Innovation Venture Fund, he is also responsible for evaluating, structuring and managing investments in early stage startups founded by and/or commercialization technologies and intellectual property developed by NYU students, faculties and researchers. Frank is also a member of the Teaching Team for the NSF's I-Corps program.
Eric Gertler

EVP and Managing Director
Center for Economic Transformation
New York City Economic Development Corp
Eric Gertler is Executive Vice President and Managing Director for the NYCEDC Center for Economic Transformation. Prior to his role at NYCEDC, Eric served in leadership roles at a number of technology companies including Altruik, PrimeAxis Media, and Privista. Prior to these initiatives, Eric worked in the magazine and newspaper industries where he last served as the president of U.S. News & World Report, Fast Company, and The Atlantic Monthly. He is also the author of the Random House book Prying Eyes: Protect Your Privacy From People Who Sell To You, Snoop on You, or Steal From You. He is a graduate of Brown University and obtained his juris doctor from American University, where he served as editor-in-chief of the Law Review.
---
---
START YOUR ENGINES! EARLY-STAGE FUNDING AND ITS (DIS)CONTENTS
MODERATOR

Deborah Somerville

Deborah Somerville has substantial experience in the management, protection, and enforcement of intellectual property rights for major U.S. and foreign clients. Her practice focuses on the issues confronting clients in the pharmaceutical, biotech, chemical and medical device industries. Ms. Somerville's clients have included emerging and global biotech, medical device, and pharmaceutical companies, as well as research institutes, universities, and investment firms.
Misti Ushio, PhD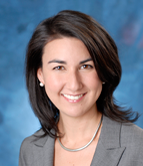 EVP and Managing Director
Ms. Ushio has served as an Executive Vice President and as a Managing Director since May 2011. From January 2010 to April 2011 she was a Principal and served as Vice President and Associate from May 2007 to December 2009. From June 2006 to May 2007, she was a Technology Licensing Officer at Columbia University, where she managed the nanotechnology and materials science invention and patent portfolios. From May 1996 to May 2006, she was employed by Merck & Co., Inc., most recently as a Senior Biochemical Engineer with the Bioprocess R&D group. She is a graduate of University College London (Ph.D., Biochemical Engineering), Lehigh University (M.S., Chemical Engineering) and Johns Hopkins University (B.S., Chemical Engineering).
Samuel Sia, PhD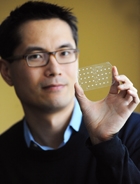 Sam is a faculty member in biomedical engineering at Columbia University. His lab focuses on using microfluidics to improve patient health. His lab's work has been supported by the NIH, NSF, USAID/Gates Foundation/World Bank/Governments of Norway and Canada, Wallace H. Coulter Foundation, American Heart Association, and World Health Organization. He has been named one of the world's top young innovators by MIT Technology Review, and one of 10 innovators in human health and sustainability by NASA. He is founder of Claros Diagnostics, a venture capital-backed company which was acquired by Opko Health in 2011. His lab has invented a large number of new technologies currently covered by patents filed by Columbia University. As a scientist and an inventor, Sam can't think of a better city than New York City to start a company.
Greg Simon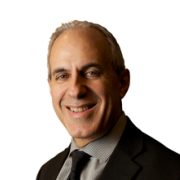 Polliwogg Healthcare Investments
Mr. Simon has held senior positions in both houses of Congress and the White House, been a senior strategy consultant to a number of international technology CEOs, led a national patient advocacy nonprofit he co-founded with Mike Milken, and has served as a senior executive at a large pharmaceutical corporation. He has developed a reputation as a visionary strategist, dynamic public speaker and writer, and as a knowledgeable analyst of emerging trends in healthcare, information technology, drug research and development, and patient advocacy. Most recently Mr. Simon was Senior Vice President for Patient Engagement at Pfizer, Inc. In that role he focused on engaging patients more productively in research and clinical trials and on helping Pfizer develop policies, practices, and medical solutions to improve health, happiness and productivity. Previously, from June 2009 to February 2010, he was head of Pfizer's Worldwide Policy group.
David Schubert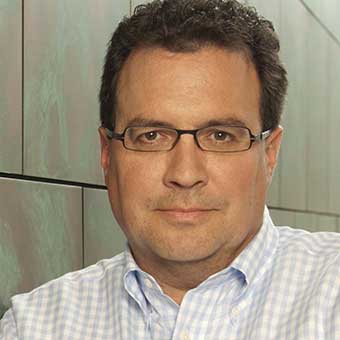 David M. Schubert serves as a Venture Partner for Accelerator Corporation. Currently, Mr. Schubert serves as Executive Director of the Houston Area Translational Research Consortium (HATRC), a biotechnology-based non-for-profit organization that focuses on filling the existing gap between R&D investment and translation of discovery to the clinic in the form of marketable products to treat diseases. From 2005-2012, Mr. Schubert served as the President and Chief Business Officer of Accelerator Corporation. Before Accelerator, in 2001 Mr. Schubert spun Cellexis out of Targeted Genetics (where he led Business Development and Investor Relations from 1997-2001), and then successfully led the acquisition of Cellexis by Chromos (Vancouver, BC). Beginning in 1994, Mr. Schubert held various investment roles at Vector Securities and various marketing and sales positions with Baxter Healthcare. Mr. Schubert holds an MBA degree with concentrations in Marketing and Management from The Pennsylvania State University, an M.S. in Biology with a concentration in Immunology from Utah State University and a BS in Biology and a BA in Psychology from Eastern Nazarene College in Quincy, Massachusetts. Mr. Schubert serves as Chairman of the Board of Axonia Medical, a member of the Board of Directors of Accentia Biopharmaceuticals Inc. (NASDAQ: ABPI), and serves on the Finance Committee of the Board of Directors of The National Marrow Donor Program (NMDP).
---
FIRESIDE CHAT: BUILDING KADMON FROM SCRATCH
Samuel Waksal, PhD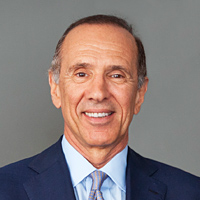 Dr. Waksal is founder and CEO of Kadmon Corporation. Dr. Waksal is the founder and former President and CEO of ImClone Systems (sold to Eli Lilly & Co. in 2008 for $6.5 billion), developer of Erbitux®, one of the top-selling cancer drugs in the world. Dr. Waksal spent the first half of his career in academic medicine. He was a professor of pathology and the director of the Division of Immunotherapy at the Mount Sinai School of Medicine in New York. He also served as visiting investigator at the National Cancer Institute, Immunology Branch, a research associate in the Department of Genetics at Stanford University Medical School, an assistant professor at Tufts University School of Medicine and a senior scientist at the Tufts Cancer Research Center.
---
11:45-12:00  Q&A AND CLOSING
---
12:00-1:00  REFRESHMENTS AND NETWORKING
Organizer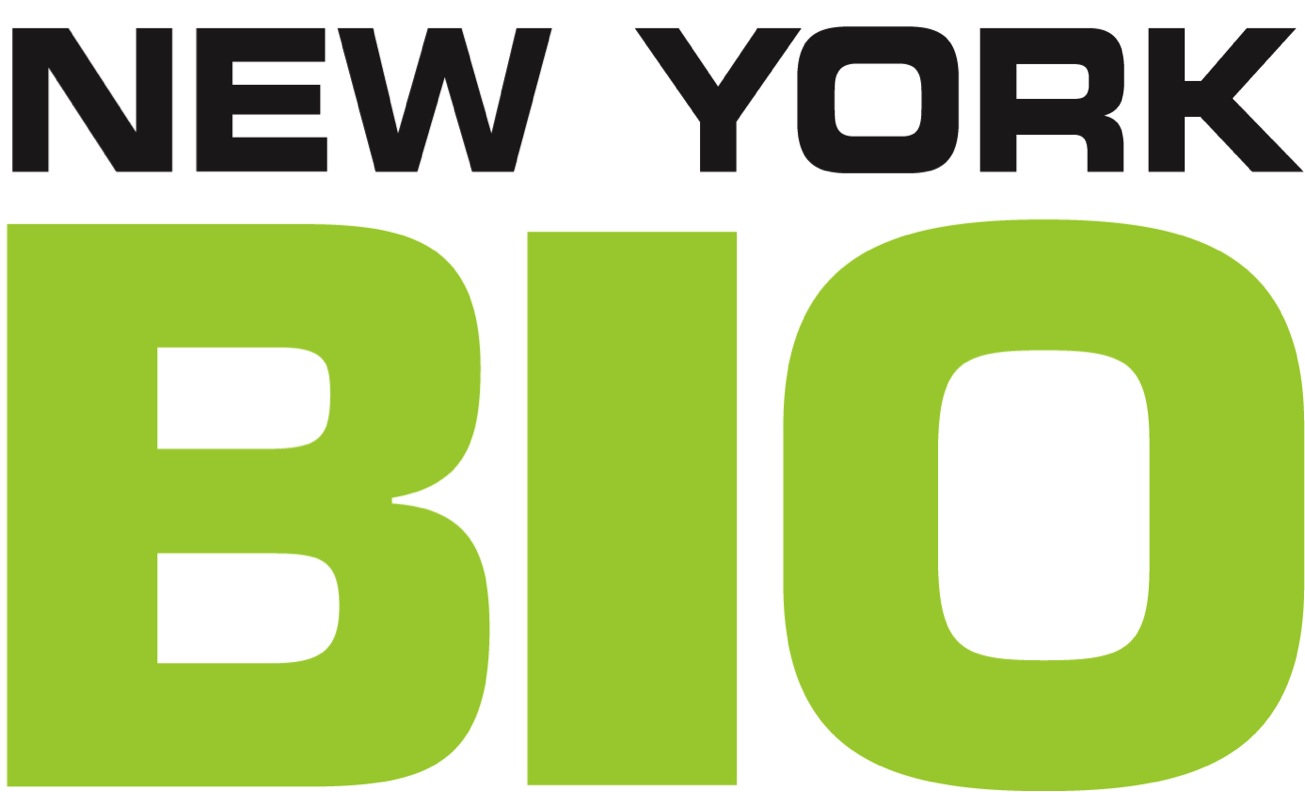 NewYorkBIO is the life science trade association of New York, dedicated to the development and growth of New York State-based bioscience-related industries and institutions, and to strengthening the competitiveness of New York State as a premier global location for biotechnology/biomedical research, education and industry.
Through our membership of over 200 bioscience companies, world class research institutes, and related professional services biotechnology professionals are able to access the information, resources and assistance they need to make their ventures a success.