Description
We continue to out do ourselves by raising the bar event after event and May 18 is no exception. That night, WHO KNEW is the official "after-party" for the Music Business Association conference (Music Biz 2016) taking place that week in Nashville. This is a huge deal for WHO KNEW and you. Specifically it allows us to get some amazing speakers from out of town. As well, it means this event is going to sell out almost immediately due to the several hundred conference attendees who will be coming.
Speakers that night will include these rock stars-
• Ali Harnell - SVP of AEG Live and manager of the Shadowboxers
• Jeff Cuellar - VP of Strategic Partnerships at AC Entertainment (Bonnaroo)
• Michael Weintrob - renowned entertainment photographer and creator of INSTRUMENTHEAD
• Jim Donio - President of the Music Business Association
• Jeremy Holley - Founder of FlyteVu
• David Ross - BossRoss Media; founder of Music Row Magazine
Once these speakers finish inspiring you with their stories, stay for the after party featuring two full sets of music by Them Vibes and the Mulligan Brothers.
If you have any questions, please contact me. I look forward to seeing you there!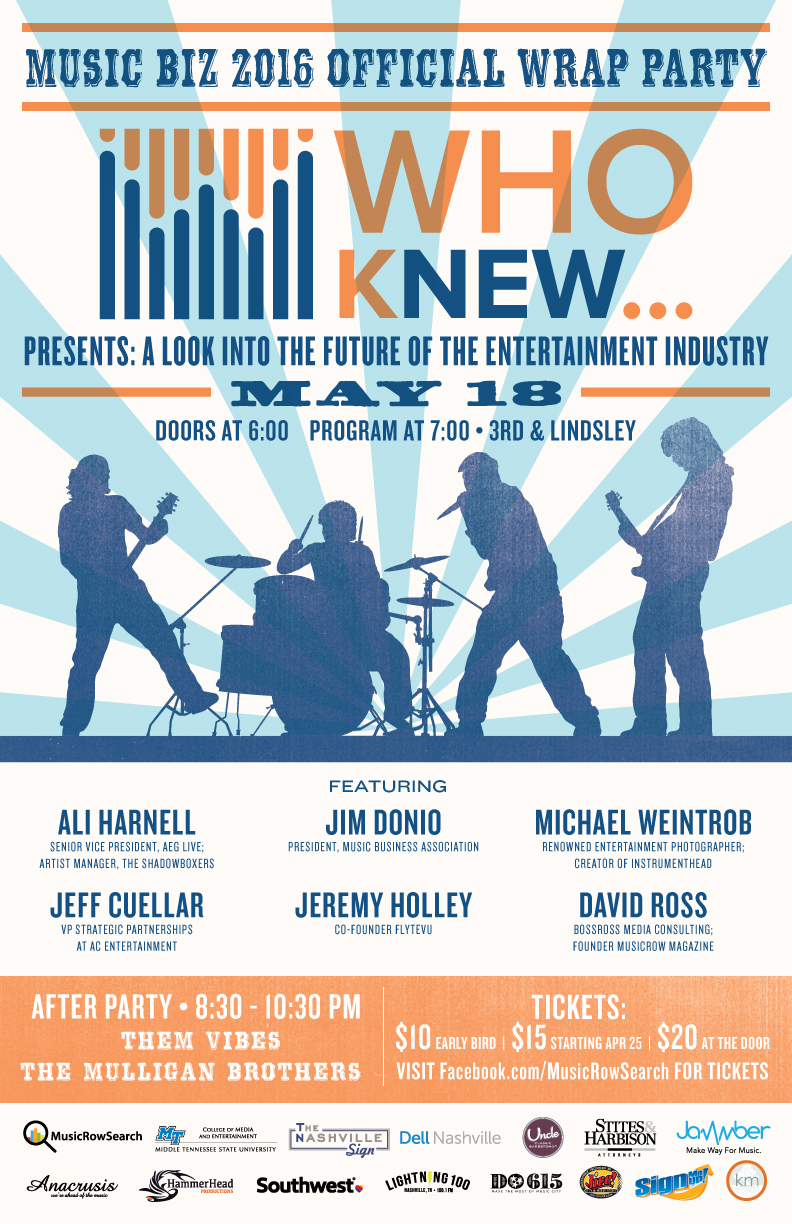 Tom Truitt
tom@musicrowsearch.com