Who is Business Planning Association? A business consulting firm that has made starting and expanding a busy EASY. Register for free and see
About this event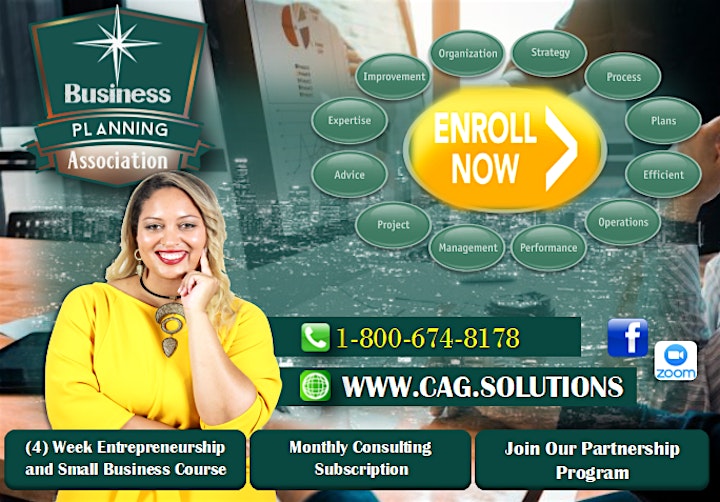 Business Planning Association (BPA) ,
a business consulting firm, that aims to transform its business clients into Business Planning Association partners, gaining up to $109,200 ANNUALLY.
Our strategies are effective as we conduct a thorough market analysis to see where your business stands in a competitive market. Our team provides you with effective strategies on how to maneuver in the market and find those hidden treasures! We aim to dominate the market by way of meeting your customers/clients where they are.
Business Planning Association, is a division of Career Association of Georgia, whose model has been made adoptable in other states to provide education and career services to each Business Planning Association client to get ahead and not waste money on hiring talents that don't have your business vision in mind.
Register and see why we are the only business consulting that help our business clients earn 6+ figures annually in addition to their core business existence.
Also, follow us on Facebook and Instagram. We'll follow you back!