Description
Who Did You Meet? Daze Summit
Is back again and as connect with Daze Summit music festival. On Sunday, April 9th WDYM? networking experience will be dedicated to everyone who gives their opinion to the public like a radio host, journalist, vloggers, media personality, podcast host, network/show producers, media personality, authors, editors & more.
Hosted By: Ms. Mercy & Taqee Bond
Music By: Q. Shepard & Amen The Producer.
If you ever wanted to know how to start your own podcast, radio show, want to write for a website or start your own network. This is the place to mingle and meet the right person to help you.

With giveaways, drink specials, & more.

To furthermore help you find the right person to connect with making sure you attend:
Hear My Voice Podcast Panel moderated by Cleverly Chloe
My Writing, My Website Blogger/Journalist panel moderated by Marie David
Tickets: http://dazesummit.com/index.php/panels/#section_mywriter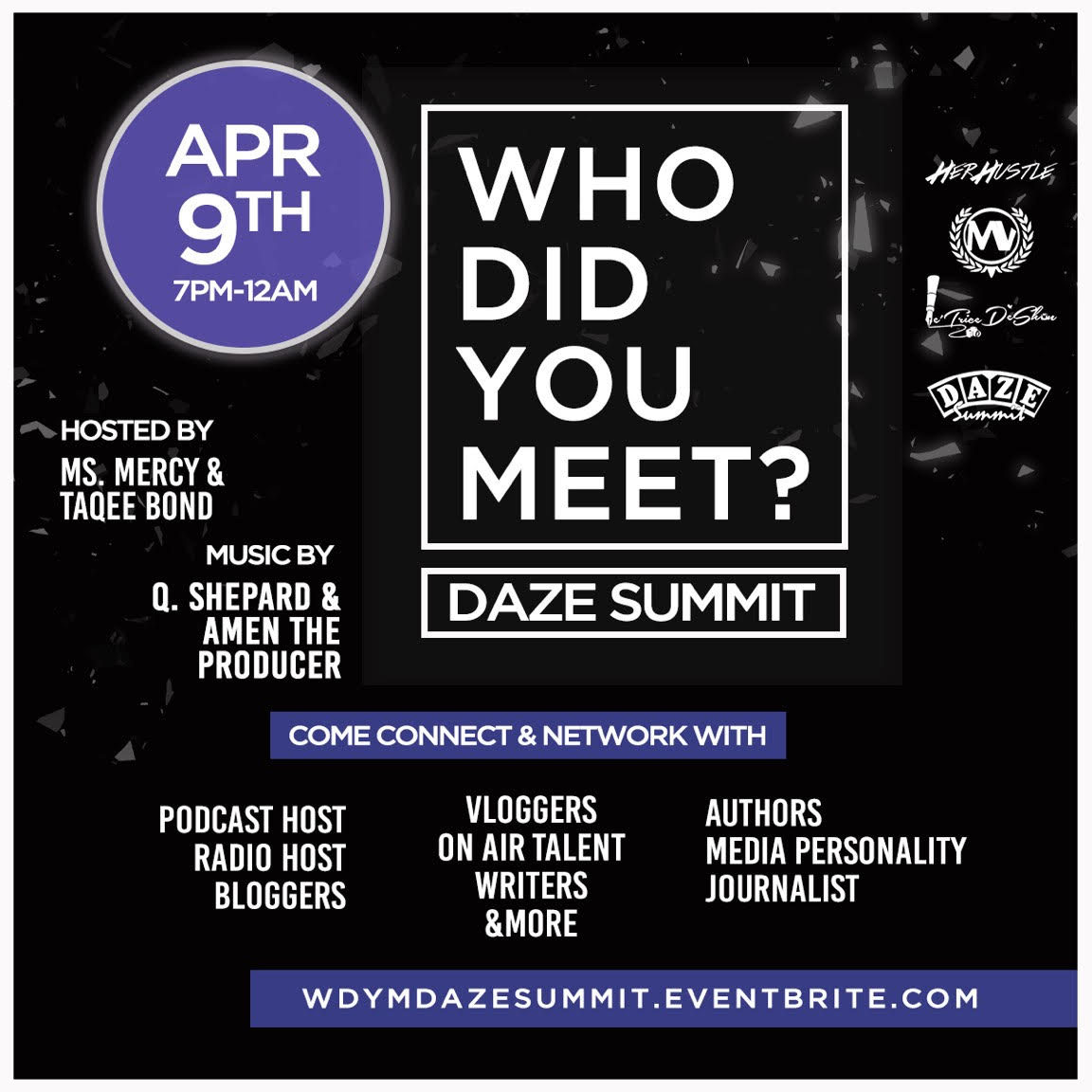 Date and Time
Location
526 W 26th St between 10th & 11th
526 West 26th Street
3rd Floor
New York, NY 10001