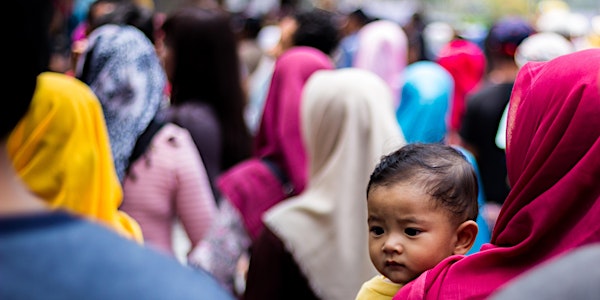 Who cares? Workshop on caregiving and mother-infant health
When and where
Location
University College London 188 Tottenham Court Road London W1T 7PH United Kingdom
Refund Policy
Refunds up to 7 days before event
Description
Who cares? Introducing evolutionary approaches to caregiving and mother-infant health
Join us for an interdisciplinary workshop bringing evolutionary approaches to mother and infant health, with special focus on social support. Explore how different disciplines approach support and why its essential for maternal-infant health. Open to any interested researcher or professional from a range of academic and non-academic backgrounds.
In evolutionary anthropology, the importance of wide and diverse social support networks for maternal and infant health is widely acknowledged. However, in public health and non-evolutionary social sciences 'support' is often poorly defined, with a strong nuclear family bias regarding caregiving. This workshop will bridge this disciplinary gap by facilitating dialogue and collaboration between evolutionary anthropologists and those with overlapping interests in other fields.
The workshop will consist of a series of research presentations, discussions and activities focusing on caregiving and mother-infant health. From our experience, the greatest challenges in interdisciplinary settings are theoretical misconceptions and language barriers. By opening the workshop with theoretical overviews and defining key terminologies, we will establish common ground and ensure meaningful discussions. At the end of the workshop we will bring these discussions together to reflect on how the different issues highlighted over the course of the day compliment each other (or not), and how these can be reconciled into a 'practical guide' of interdisciplinary work on maternal and child health.
Following the workshop there will be a wine reception and a public lecture titled "Beyond the nuclear family: an evolutionary perspective on childrearing" by Professor Rebecca Sear of the London School of Hygiene and Tropical Medicine. This lecture will discuss how our species has evolved a cooperative form of childrearing, where women get help from others to raise their children, and the implications for support (or its lack) for childrearing on child and maternal health.
The workshop is funded by a grant from the European Human Behaviour and Evolution Association and we will provide food and drinks throughout the day. We are charging a nominal fee to attend the workshop to encourage on-the-day attendance. Of the £4.32 fee £3 will be spent on food and drinks and the reminding £1.32 covers administration costs including VAT.
N.B: If you cannot attend the full day please join us at 5:30pm at UCL Anthropology for the evening lecture and wine recpetion. Please book this evening only event here
Outline of the day:
10:00 - Start of workshop
10:15 – Introduction to different approaches to maternal and child health
11:00 – Presentation by Dr Kirsty Budds
11:30 – Presentation by Dr Abigail Page and Dr Emily Emmott
12:00 – Presentation by Dr Jenny McLeish
12:30 – Lunch (provided)
13:30 – Presentation by Dr Marina Daniele: "Involving men in maternity care in Burkina Faso"
14:00 – Presentation by Dr Sarah Myers
14:30 – Presentation by Dr Mairi Macleod: "Applying an evolutionary approach to maternity leave career support"
15:00 – Break (refreshments provided)
15:30 – Group activities on interdisciplinary work on maternal-child health
17:00 – Wine reception
17:45 – Key note by Professor Rebecca Sear
18:45 – Wine reception with nibbles
N.B. Presentation titles to follow shortly
Speakers:
Dr Kirsty Budds, Lecturer in Psychology, Keele University
Dr Emily Emmott, Teaching Fellow in Biological Anthropology, UCL
Dr Abigail Page, Research Fellow in Applied Evolutionary Anthropology, LSHTM
Dr Jenny McLeish, Health Services Researcher, University of Oxford, Nuffield Department of Population Health
Dr Marina Daniele, Midwife Researcher, King's College London Department of Women and Children's Health
Dr Sarah Myers, Honorary Research Associate in Evolutionary Anthropology, UCL
Dr Mairi Macleod, Consultant, Speaker & Science Writer

Professor Rebecca Sear, Professor of Population and Health, LSHTM