"Who are the Slaves Among Us?" - A conversation about Modern Slavery
About this Event
To celebrate the launch of 'Slaves Among Us', a book by Monique Villa, the Bonavero Institute of Human Rights and Oxford Business and Human Rights Research Network invites you to join a panel of experts in conversation about what modern slavery means and how to identify the slaves that live among us. The conversation will be chaired by the Director of the Bonavero Institute of Human Rights, Kate O'Regan.
The event will be followed by a drinks reception.
Tickets for this event are free and should be reserved in advance.
Monique Villa, Author of 'Slaves among Us'
Monique Villa is Special Advisor to Thomson Reuters' President and CEO and the author of Slaves Among Us. She has been ranked among the world's 100 most influential people in Business Ethics by Ethisphere since 2014 and was fourth in the UK's 2018 Top 100 Corporate Modern Slavery Influencers' Index. Villa received the HYPERLINK "http://www.icrw.org/news/icrw-honors-three-global-leaders-with-champions-for-change-award/"Champions for Change Award in 2017 in recognition of her leadership in the fight to end child trafficking. She is also a Champion of the Global Fund to Fight AIDS, Tuberculosis and Malaria Freedom Award in 2017 in recognition of her leadership in the fight to end child trafficking. She is also a Champion of the Global Fund to Fight AIDS, Tuberculosis and Malaria.
Villa was the CEO of the Thomson Reuters Foundation from 2008 to 2019. During her tenure, she transformed the Foundation, creating a number of high-impact programmes including TrustLaw, a global pro bono service generating some $150 million in free legal support, and Trust Conference, a world-leading human rights forum. Villa is also the creator of the Stop Slavery Award, which she founded with Turner Prize-winning artist Anish Kapoor.
Prior to joining the Foundation, Villa was Managing Director of Reuters Media and Chairman of Action Images. A French national, she rose through the ranks of Agence France-Presse (AFP) where she held a number of senior journalistic and management positions. She reported for a number of years from Paris, Rome and London where she was Bureau Chief from 1991-1996. She then became Director of Strategy and Business Development at AFP Headquarters in Paris with responsibility for the agency's major partnerships worldwide.
Dame Sara Thornton DBE QPM
Dame Sara Thornton is the Independent Anti-Slavery Commissioner responsible for encouraging good practice in the prevention and detection of modern slavery and the identification of victims. She was the first Chair of the National Police Chiefs' Council from 2015 to 2019. Dame Sara joined the Metropolitan Police Service in 1986 and in 2000 transferred to Thames Valley Police on promotion to Assistant Chief Constable. Following four years as Deputy Chief Constable she was appointed Chief Constable in 2007. She contributed significantly to national policing during this time and was the national lead on intelligence, Vice-Chair of ACPO Terrorism and Allied Matters, Director of the Police National Assessment Centre and ACPO Vice-President. Dame Sara is Chair of the National Leadership Centre's Advisory Board. She is a member of the Royal College of Defence Studies, the Advisory Board for the Oxford University Centre for Criminology and a trustee and board member of the Police Foundation. Dame Sara is a graduate of Durham University, also holding a Master of Studies (MSt) degree in Applied Criminology and Police Management from Cambridge University alongside honorary doctorates from Oxford Brookes University and Buckinghamshire New University. Dame Sara was awarded the Queen's Police Medal in 2006 and made a Commander of the Order of the British Empire in 2011. She was made a Dame Commander of the Order of the British Empire in 2019. She has also been recognised with a Career Achievement Award from the Police Training Authority Trustees and the Sir Robert Peel Medal for Outstanding Leadership in EvidenceBased Policing. She is an honorary Air Commodore in the Royal Air Force supporting the work of the auxiliary police squadron.
Jasmine O'Connor, Anti-Slavery International
Jasmine O'Connor is the CEO of Anti-Slavery International, a Human Rights organisation which works with partners across the globe to deliver freedom to people trapped in all forms of slavery. Anti-Slavery International supports people to leave slavery, helps change laws and policies to protect people from being exploited, changes public attitudes to exploitative practices, and campaigns for businesses to make sure slavery does not occur in their supply chains. Anti-Slavery International is the world's oldest abolition movement, founded in 1839 by the original abolitionists. Jasmine has led a wide range of international human rights campaigns that combine practical grassroots programmes with policy change initiatives. She is committed to building broad movements for change. She has also worked for LGBT rights organisation Stonewall, where she successfully developed the organisation's first global campaign for equal rights, and has held senior roles with Article 19, Refugee Action and Care International, as well as advisory positions with the UK Department of International Development and the UK Foreign Office.
She was awarded an OBE for services to international human rights and development.
Owain Johnstone, The Ethical Trading Initiative
Owain Johnstone is Modern Slavery Advisor at ETI. He joined ETI in January 2018 as part of ETI's new Modern Slavery Strategy Unit. Since joining, he has led the creation of a new evaluation framework for Modern Slavery Statements, helping to drive up standards in modern slavery reporting. He has also led the drafting of ETI's own first Modern Slavery Statement, demonstrating best practice in the field. He currently leads on a project to ensure meaningful access to remedy for migrant workers in supply chains around the world, with a particular focus on Malaysia.
Prior to joining ETI, Owain completed his PhD at Oxford University, exploring the development of human trafficking and modern slavery law and policy in the UK since 2000. Prior to that, he worked for two years in the Department for Environment, Food and Rural Affairs (Defra), much of the time at the interface between evidence and policymaking.
Moderator: Kate O'Regan, Director of the Bonavero Institute of Human Rights
Kate O'Regan is the inaugural Director of the Bonavero Institute of Human Rights and a former judge of the South African Constitutional Court (1994 – 2009). In the mid-1980s she practiced as a lawyer in Johannesburg in a variety of fields, but especially labour law and land law, representing many of the emerging trade unions and their members, as well as communities threatened with eviction under apartheid land laws. In 1990, she joined the Faculty of Law at UCT where she taught a range of courses including race, gender and the law, labour law, civil procedure and evidence.
Since her fifteen-year term at the South African Constitutional Court ended in 2009, she has amongst other things served as an ad hoc judge of the Supreme Court of Namibia (from 2010 - 2016), Chairperson of the Khayelitsha Commission of Inquiry into allegations of police inefficiency and a breakdown in trust between the police and the community of Khayelitsha (2012 – 2014), and as a member of the boards or advisory bodies of many NGOs working in the fields of democracy, the rule of law, human rights and equality.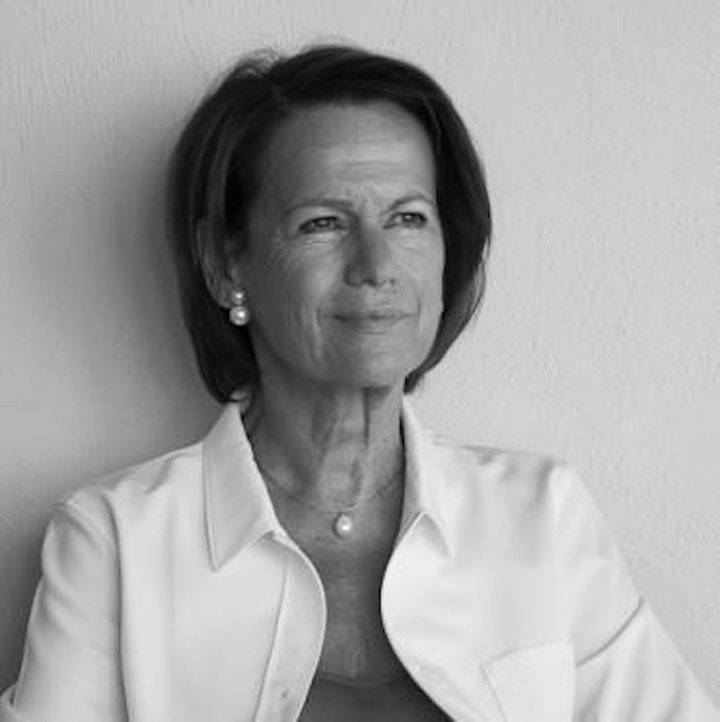 Monique Villa, Author of 'Slaves among Us'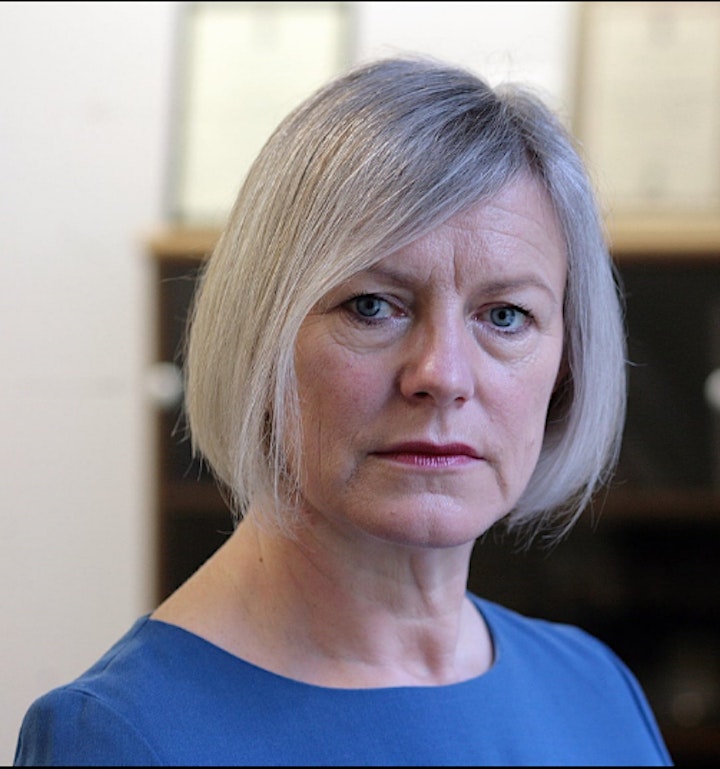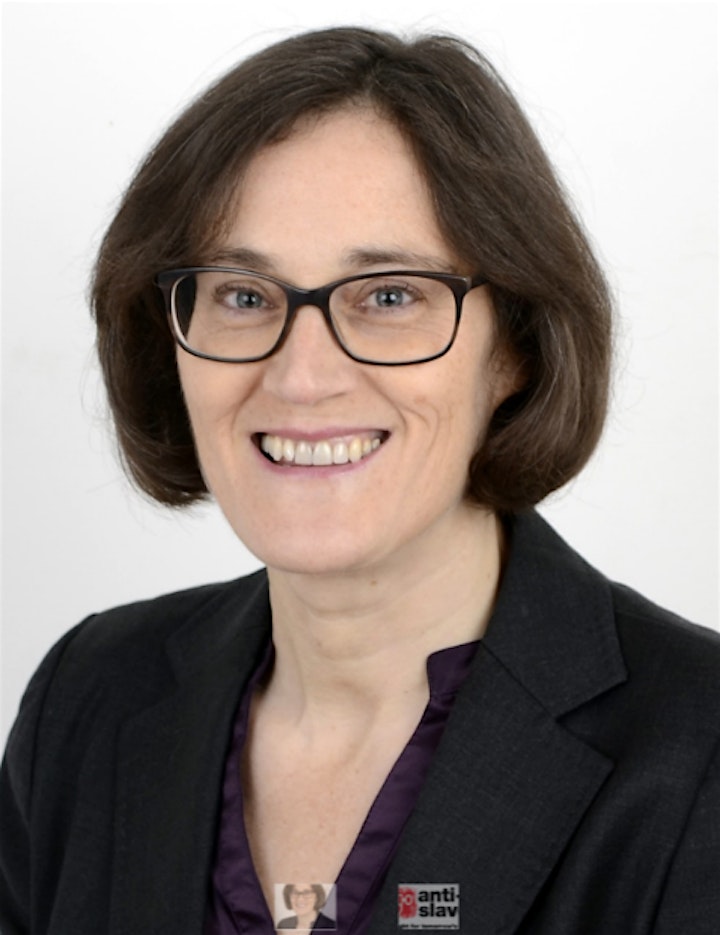 Jasmine O'Connor, Anti-Slavery International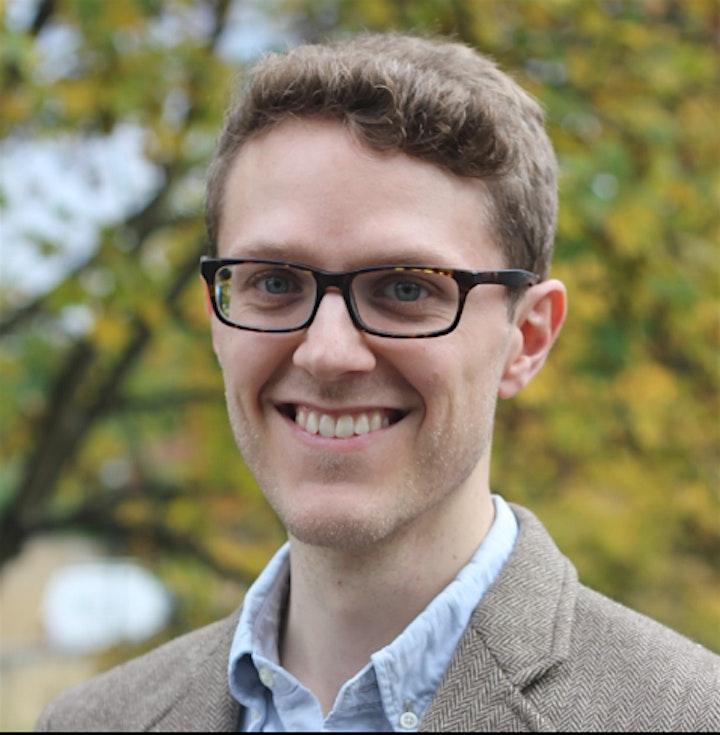 Owain Johnstone, The Ethical Trading Initiative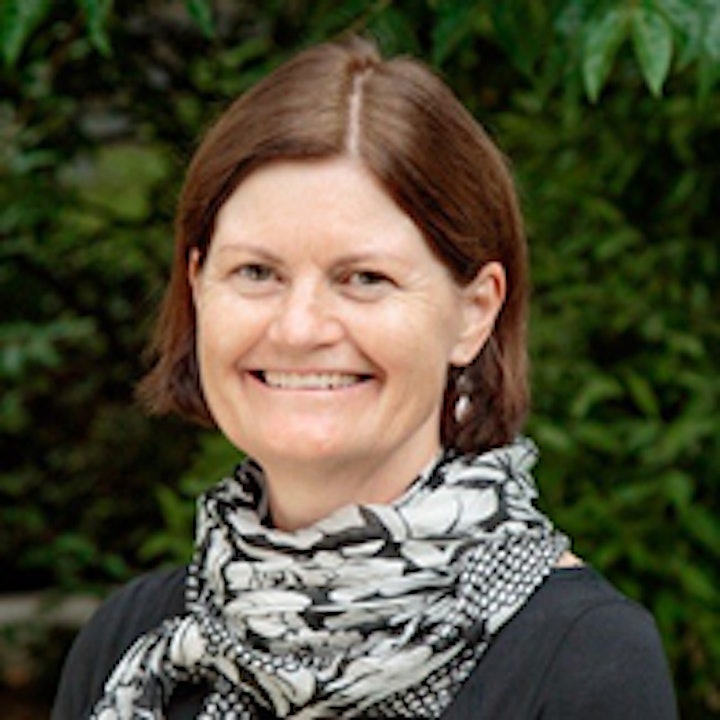 Kate O'Regan, Event Moderator & Director of the Bonavero Institute of Human Rights