Event Information
Location
Art Ventures studio
509 Ocean Avenue
Half Moon Bay, CA 94019
Description
Women carry a set of complex and dynamic identities at work and in life that go beyond gender and roles. They maybe daughters, sisters, friends, wives or mothers. Executives, scientists, athletes, doctors, or caregivers. They maybe from Asia, Africa or Americas. They adopt values. They find, relinquish or keep their faith. They lead companies, build schools, run for office, support a cause, or become advocates and witnesses. They win awards for achievements in their fields...
Yet even these plural identities may not capture who they truly are, or reflect what they honestly want to become. Complicating it further are genomics advances revealing unfamiliar ancestral lineage; data proliferation of digital identities and messages in the media telling women how to behave and who to be.
In an artist studio in Half Moon Bay, by the Pacific Ocean, this one-of-a-kind intimate workshop takes women on an inner journey of self-discovery. We will embrace emotions and get in touch with neglected parts of ourselves. We will explore biological, cultural and psychological identities to uncover the stories and beliefs behind them. Aided by visual art making, we will deconstruct these stories, loosening their unconscious grip where needed; and reconstruct new ones as conscious choice, giving meaning to our (re)invented selves, and opening up to bold new possibilities.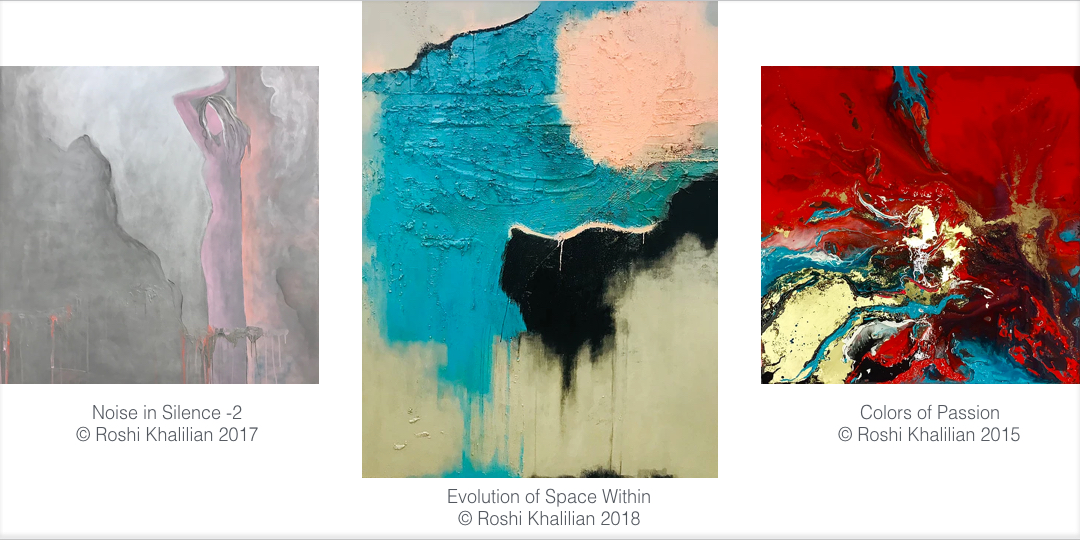 Who should participate: Professional women developing a unique voice in work or seeking empowerment through unique strengths. Women in life transitions seeking clarity about what's truly important to them and developing a vision for the future. Entrepreneurs charting their own course and articulating its raison d'être. Independent and critical thinkers. And of course art lovers, but artistic experience is not a prerequisite for participation. Limit: 12-15 participants, by invitation only.
What to expect: interactive discussion + visual exploration + hands-on art-making workshop. Take home a painting you create, along with fresh perspective, more confidence and resolve for bold actions.
This event is conducted in conjunction with Essinova artist Roshi Khalilian's residency in Silicon Valley, hosted by Art Ventures Gallery. Artworks created by workshop participants will have a chance to be exhibited at a later date, representing diverse faces and voices of Silicon Valley women, alongside the artist's own work exploring the subject of identity.
When and where:
Mar. 2nd, 9am - 4pm (one hour break for lunch)
Art Ventures studio
509 Ocean Avenue, Half Moon Bay
Workshop fees:
Early Bird: $95 (registration before Feb. 15, 2019)

Introductory Special: $195 (registration on or after Feb. 15, 2019)

Snacks and beverages provided. Lunch on your own: potluck in the kitchen / dining room, picnic and stroll on the beach, or hit a nearby restaurant.

Cost of materials (canvas, brushes and paints, etc.), approximately $40-50, to be paid onsite.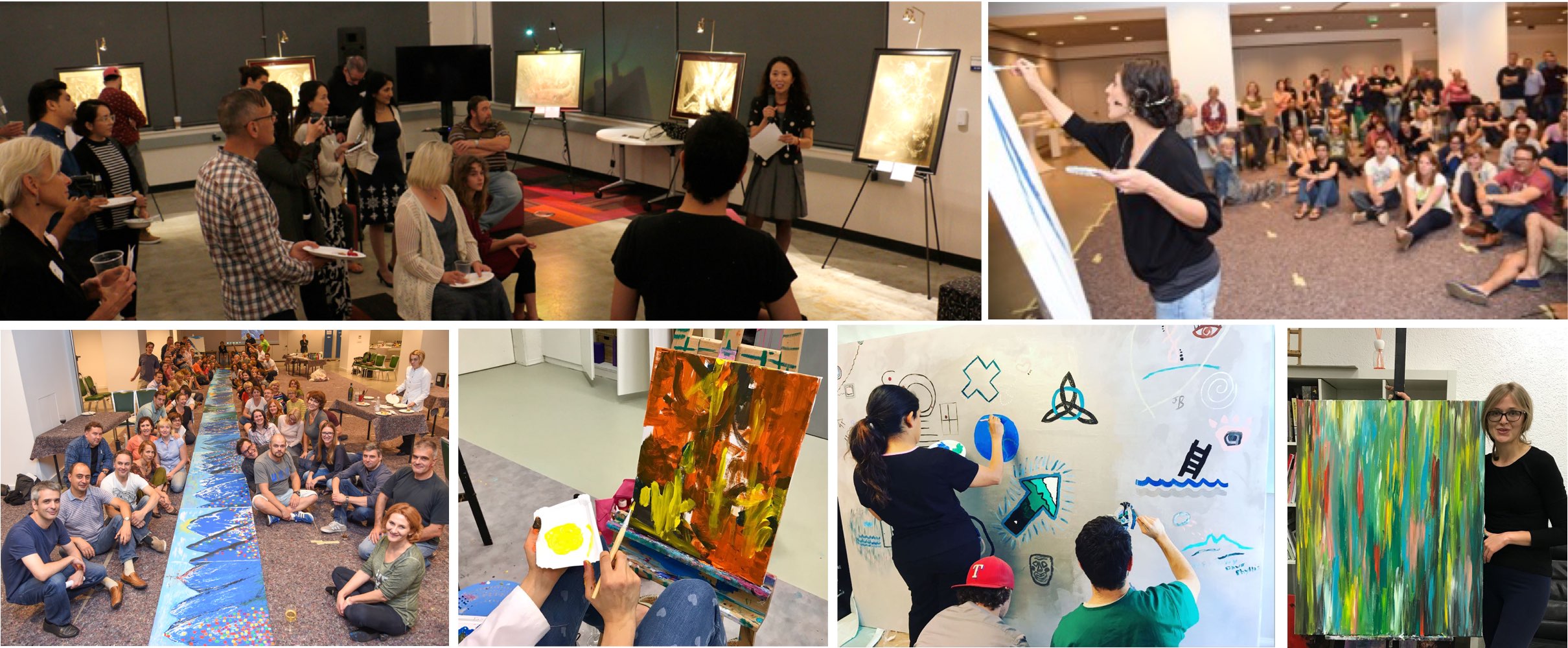 BeiBei Song 宋贝贝
BeiBei Song is an executive educator and coach at Stanford University Graduate School of Business, with 15+ years of prior corporate and entrepreneurial experiences in technology, healthcare, sustainability, banking, creative and sports sectors. She is also the Chief Creative Officer of Essinova, an interdisciplinary academy applying art and cognitive science to human development, business, leadership and innovation.
As a host and producer, BeiBei ran media programs via "Essinova | Innovation for the Wellbeing of Humanity", providing thought-leadership, insights and trends on health and environmental innovation. That journey led to the discovery of art as a transcending force, and the realization of the power of human mind as complementary to technological solutions. She then launched and has been curating Essinova | Art+Science, an online gallery featuring the intersection of art, science, culture and technology. She is now a forward-thinking "Fusionist", leveraging STEAM (STEM+art), art-thinking and creative leadership to transform individuals and organizations.
BeiBei Song is a popular speaker on creativity and innovation, and a guest editor of MDPI, an open access multidisciplinary scholarly journal. She has an M.B.A. degree from Stanford University, and a B.S. in Economics from University of International Business & Economics in Beijing. She is an Argentine tango dancer, among other artistic dabblings.
Roshanak ("Roshi") Khalilian روشنک خلیلیان

Khalilian is a prominent name at worldwide solo and group exhibitions. Recognised and respected as an independent artist, Roshi has developed a positive reputation for her remarkable ability to capture attitudes and emotions within her unique paintings. Born in Iran, Roshi has lived in or visited many Middle-Eastern and European countries, gaining first-hand experience of a variety of lifestyles, languages, religions, cultural values and traditions. This is demonstrated throughout her artwork, which skillfully integrates common human traits and behaviours present across these otherwise very different regions. In February 2019, she will be an Artist-in-Residence at Art Ventures Gallery in California.
Roshi has also carried her passion in lifelong learning and development into coaching others, and is now a creativity coach at Essinova. From large pharmas to boutique talent development agencies, companies have engaged her signature Collaborative Art™ workshops for creativity training and culture building. As the group gains confidence, insights and momentum, they co-create meaningful shared visions. The experience connects the dots between the business and the art world, encouraging participants to apply skill sets that are just as important in the process of creativity as they are in today's modern business world.
Education:
Certificate, History, University of Oxford, Department for Continuing Education

Art History, Criticism and Conservation, The Open University

B. A., English Language and Literature, Islamic Azad University
Art Ventures studios, Half Moon Bay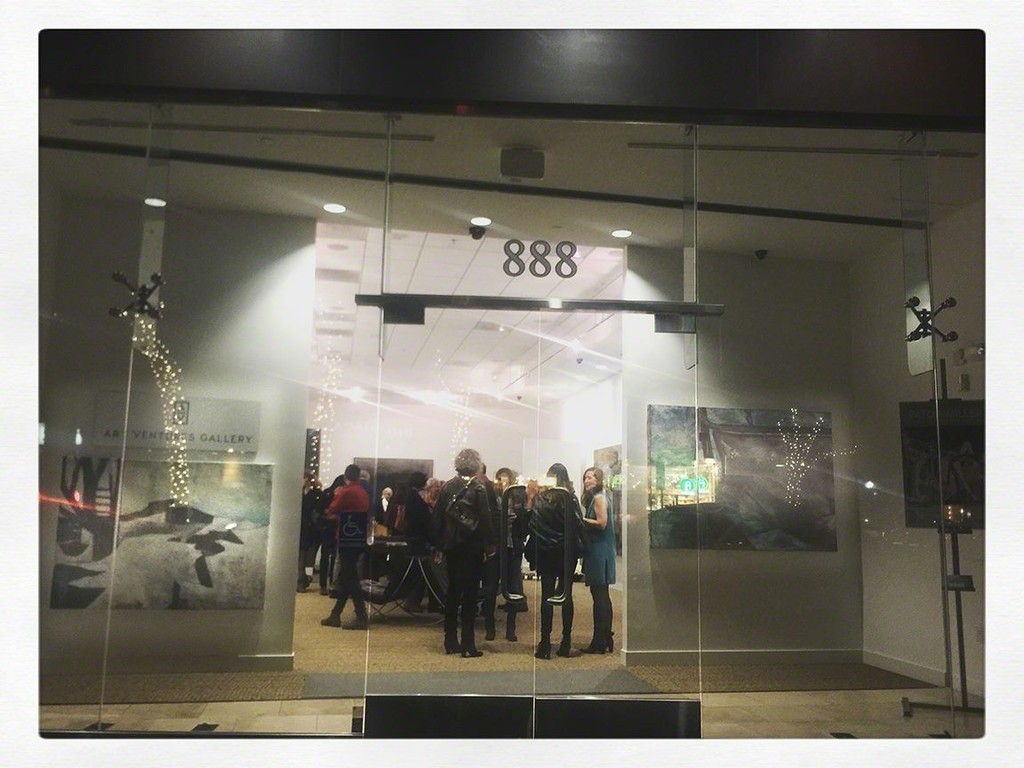 Art Ventures Gallery, Menlo Park
Contact:
Anu Sanghvi, 609.865.4163, anu.sanghvi@gmail.com
Date and time
Location
Art Ventures studio
509 Ocean Avenue
Half Moon Bay, CA 94019