Description
Live webinar
Caring for a loved one during a life-limiting illness can impact the grief reactions we have after the person dies. In addition to the expected reactions we anticipate, we may feel an acute sense of loss over the role that caregiving has played in our life, or even relief that intense caregiving duties are over. Join Dr. Bill Hoy as he discusses how we can effectively cope with the range of emotions that may occur when caregiving has ended.
---
Presenters
William G. Hoy, DMin, FT, Clinical Professor, Baylor University
---
Event Details
Registration is FREE and open to the public. Continuing education is not available for this program.
---
ABOUT THE PRESENTER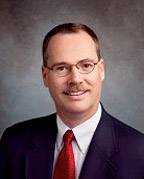 Dr. Bill Hoy has taught at Baylor University since the spring of 2012. He is widely regarded as an authority on the sociocultural history of funeral rites, the topic of his most recent book: Do Funerals Matter: The Purposes and Practices of Death Rituals in Global Perspective (Routledge, 2013). He brings nearly 20 years of clinical experience in palliative care to the Medical Humanities faculty, having directed pastoral care and bereavement programs at two 5 southern California hospices. From 1985 to 1995, Dr. Hoy served as a pastor in the Los Angeles area. Besides teaching at Baylor, he is a popular lecturer for groups of caregiving professionals around the United States and Canada, delivering about 40 keynote presentations and workshops every year. His books include Guiding People through Grief (Compass, 2007) and Road to Emmaus (2008). He has also authored more than 100 book chapters, educational pamphlets and journal articles over the last 25 years, including a chapter on African American celebrity funerals for a forthcoming book to be published by University of Quebec Press. Dr. Hoy currently serves on the Tragedy Assistance Program for Survivors (TAPS) Advisory Board.
---
How do I view the webinar?
Viewing instructions will be emailed to you several times in the days leading up to the webinar.
How can I contact the organizer with questions?
Email Institute@taps.org or call 800-959-8277.
Presented by Boeing