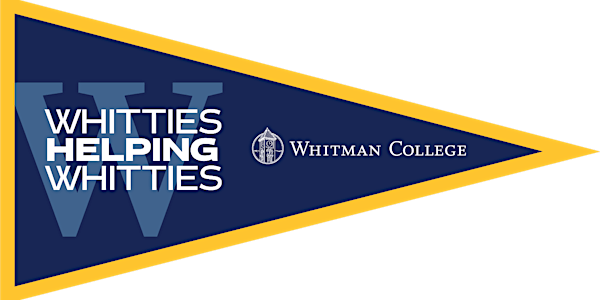 Whitties Helping Whitties - Seattle Rescheduled!
Whitties Helping Whitties
When and where
Location
The Factory Luxe Old Rainier Brewery 3100 Airport Way South Seattle, WA 98134
About this event
Whitties Helping Whitties is a series of events targeted at creating a professional Whitman community in key locations where we know Whitties want to reside and work. In keeping with the Whitman tradition of giving back, we invite you to share in this night of networking - share your story, meet other Whitties working in your community and inspire those about to embark on their professional adventure. You are encouraged to invite recruiters from your firm and if your business has an internship program, this is the perfect place to find an intern. We hope you will join us!
During this event, we will break into field-specific groups. When you RSVP, please select at least one area in which you are interested or have experience. Please note: groups will be determined by number of sign-ups; some groups may be combined.
Kindly RSVP using this form by 5 p.m. on March 17.
For the safety of our guests, we are requiring that all attendees be fully vaccinated and provide documentation of COVID-19 vaccination and booster upon arrival at this event. A digital photo, photocopy, or physical vaccination card is sufficient. We will also be following all local procedures and mandates. Additionally, to minimize the chance of spread, we will only be providing water at the event.
Sponsored by the Whitman College Office of Alumni Relations and the Career and Community Engagement Center.