Whitney Mixter (The Real L Word) Hosts Masquerade Noir Birthday Bash for DJ...
Description
Whitney Mixter (The Real L Word) Hosts Masquerade Noir Birthday Bash for DJ Mary Mac and LiKWUiD presented by pretty|UGLY NYC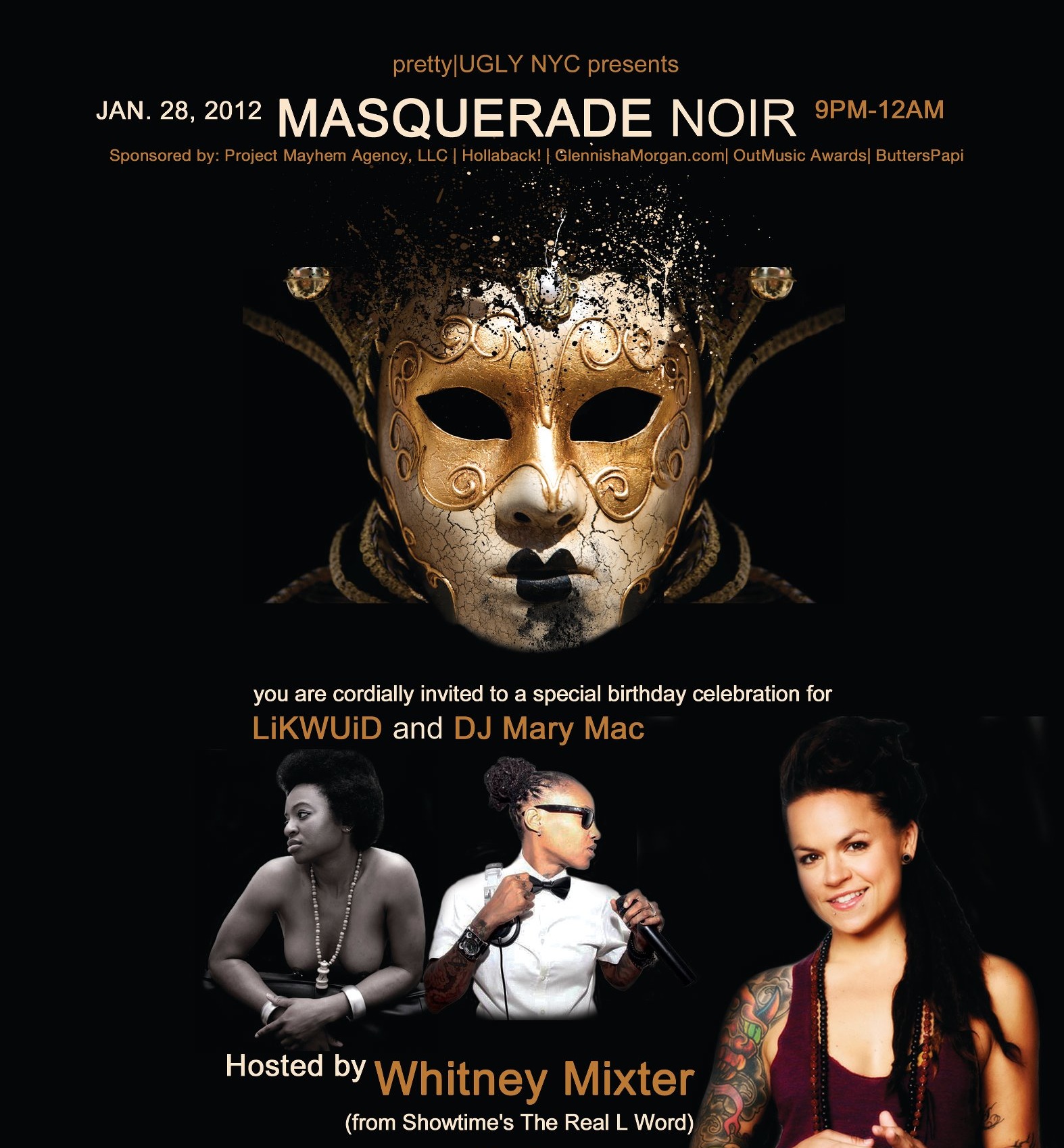 pretty|UGLY NYC returns this January 28, 2012, with Masquerade Noir, a celebrity winter birthday bash which is sure to ignite excitement in the new year! Hosted by Whitney Mixter from Showtime's Real L Word Series, Masquerade Noir is the official Aquarius birthday celebration for New York City's own 5 Star General, DJ Mary Mac and hip hop fusion artist LiKWUiD (as seen on The Source Mag and AOL Blackvoices). Masquerade Noir will be an all black black-tie affair and guest are asked to wear a mask in the spirit of the theme. (Guest that do not have mask, will be provided a mask upon entry.)
Returning for a second season, prettyUGLY NYC will present Masquerade Noir at the brand new sexy and sophisticated Silhouette Lounge. Located at 5668 Broadway, Silhouette Lounge brings the class and distinction of flatrion to uptown.
The people spoke and we listen...Masquerade Noir will now be extended from midnight to 3AM; our VIP Guests will receive FREE champagne and FREE food; and for our commuters, we have FREE VALLET parking. Partygoers can expect to hear the best of the 90's rock, 80's retro, house, hip-hop, grooves, reggae, funk, soul and world music. And for our late night owls, there will also be a variety of salsa, reggaeton and bachata! There will also be a special guest set by the legendary DJ Evil Dee.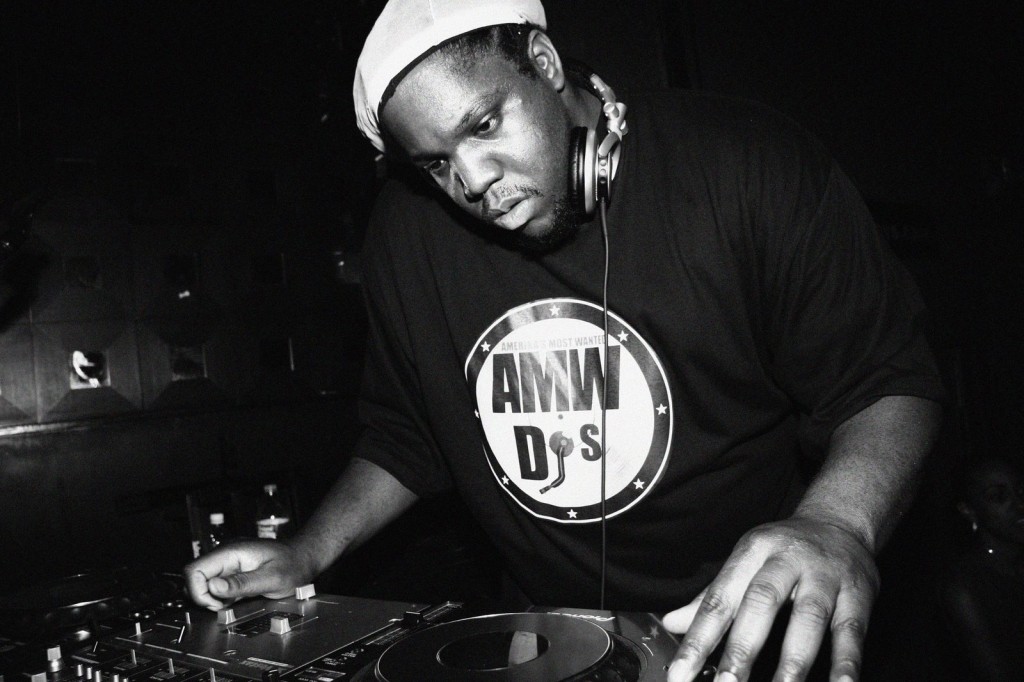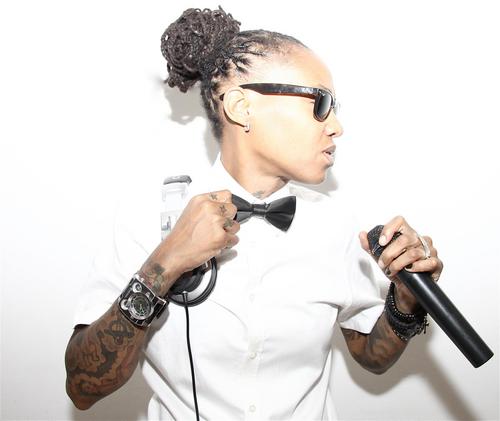 pretty|UGLY NYC presents Masquerade Noir
Hosted by Whitney Mixter (Showtime's The Real L Word)
Aquarius Birthday Bash for DJ Mary Mac & LiKWUiD
special guest DJ set by the Legendary DJ Evil Dee
Saturday, January 28, 2012
Doors 9pm
Special Birthday Celebration for Stephanie of Dollhouse Media Enterprises!

OPEN CHAMPAGNE BAR 10PM-11PM
VIP FREE FOOD AND FREE DRINKS VIP
FREE VALET PARKING
!!!3 MORE HOURS OF FUN!!!

Silhouette Lounge
5668 Broadway


NEW TIME 9PM-3AM
FREE VALET PARKING
VIP FREE FOOD & FREE DRINKS VIP


ADVANCED TICKETS ONLY, NO TICKET SALES AT THE DOOR.

BIRTHDAYS, SPECIAL EVENTS, OR BOTTLE SERVICE: projectmayhemagency@gmail.com
STRICT DRESS CODE! COME CAMERA READY! STRICT DRESS CODE!
ADVANCED TICKETS ONLY, BOTTLE SALES AT THE DOOR

Whitney Mixter: Special effects make up artist and humanitarian, Whitney Mixter grew to stardom after appearing in 2 seasons of the popular Showtime reality series, The Real L Word. Known as the sexy, heart-throb of the series, Whiteny became known for her style, swag and creative expertise in handling almost any situation thrown her way. Whether it was because of her hot sex scenes or her endless displays of compassion, Whitney Mixter found her way into the hearts and minds of women across the country.
DJ Mary Mac: With a combination of natural talent and passion, DJ Mary Mac quickly made a name for herself as a sought-after female DJ breaking ground for young women across the country in a predominately male-driven industry. DJ Mary Mac's track record include being the official dj for brands and companies such as Def Jam, Phat Farm, Vibe Magazine and the Brooklyn Museum. She has been featured on The Rosie O' Donnell Show with the likes of Queen Latifah, and has been featured on The Wendy Williams Experience.
LiKWUiD: AOL Blackvoices described LiKWUiD as one of the nations top female emcees. The UMA "Best Female Artist of the Year Nominee" has had her journy documented in the book Girldrive: Criss-Crossing America, Redefining Feminism. Her band, LiKWUiD + Gummy Bears & Champagne combines syncopated rhythms and sonnets that blend the raw sounds of the eastcoast and the essence of southern soul. LiKWUiD has performed throughout the eastcoast with artist such as Slick Rick, 9th Wonder, Lyfe Jennings, Jazmine Sullivan, Talib Kweli, Frankie Beverly and Maze, Bow Wow, Rah Digga, Umar Bin Hassan (The Last Poets) and world renowned comedian Cedric the Entertainer.
DJ Evil Dee: Co- motivator of the 90's hip hop movement, Evil Dee sealed his fate in hip hop history beginning with one of the most noted classic hip hop albums, Black Moon's Enta Da Stage. Thirty- one years prior to today's success Brooklyn, New York native Evil Dee initially started exploring music through the influence of his mother, who was a pianist. After perfecting the piano, he realized he had a hunger for music. He went on to study the violin, guitar, bass, organ and the drums. At the age of seven he moved on to the turntables. What began as a fight for some of the attention Mr. Walt, his teenaged brother received as the neighborhood DJ, would soon solidified into a craft and major career of his own.

pretty|UGLY is here to give an identity to those who allow their internal demeanor to exemplify their character and not an outer facade.
Partners:
Project Mayhem Agency, LLC: Objective: To brand, market, and produce avant-garde ideas by utilizing niche marketing. Mission Statement: Our mission is to help each client realize their brand's full potential. We create lasting impressions. www.prettyuglynyc.com; www.projectmayhemagency.com
Hollaback!: Hollaback! is a movement dedicated to ending street harassment using mobile technology. Street harassment is one of the most pervasive forms of gender-based violence and one of the least legislated against. Comments from "You'd look good on me" to groping, flashing and assault are a daily, global reality for women and LGBTQ individuals. But it is rarely reported, and it's culturally accepted as 'the price you pay' for being a woman or for being gay. At Hollaback!, we don't buy it.We believe that everyone has a right to feel safe and confident without being objectified. Hollaback! is featured in Time's "Game Changers" series! http://www.ihollaback.org/

Glennisha Morgan: Glennisha Morgan is the founder and publisher of The Fembassy, a website that is solely dedicated to female emcees and women in Hip Hop. Glennisha is also a freelance journalist who currently contributes to various publications and is senior editor at Ikons Magazine. Her work has also appeared in Clutch Magazine, the Michigan Front Page, Digiwaxx Media's The Blast, Street Logik, and AOL's Spinner.com, just to name a few. During her writing career she has had the wonderful opportunity to interview people like MC Lyte, Kevin Liles, Deborah Cox, Jesse Dayton, Bobby Valentino, Bahamadia, Marsha Ambrosius and Chester French.In 2009 Glennisha was a honoree at the Women of Hip Hop Awards located in Raleigh, North Carolina. In 2010 Glennisha was featured in BET's first original music documentary, My Mic Sounds Nice and was noted as one of the most inspiring black women on Twitter by ForHarriet.com. www.GlennishaMorgan.com
Outmusic Awards: OUTMUSIC is the premier 501c3 non-profit organization that is dedicated to honoring, supporting and advocating on behalf of under represented openly (LGBT) Lesbian, Gay, Bisexual and Transgendered Recording Artist & Performers. The organization was founded by life partners Dan Martin and Michael Biello over 18 years ago to provide a safe and supportive environment for LGBT recording artists & performers. http://outmusicawards.com/
ButtersPapi: Butters Papi is a production company that develops performances in the visual arts, theatre, film, and other new media. Our goal is to support, promote and increases the visibility of queer and trans artists of color. www.butterspapi.com/
ADVANCED TICKETS ONLY, THERE WILL BE NO TICKETS SOLD AT THE DOOR
ADVANCED TICKETS ONLY, THERE WILL BE NO TICKETS SOLD AT THE DOOR
ADVANCED TICKETS ONLY, THERE WILL BE NO TICKETS SOLD AT THE DOOR
All ticket sales are final