Online Book Launch for the anthology Whiteness Is Not an Ancestor: Essays on Life and Lineage by white Women
About this Event
Join editor Lisa Iversen and essayists Sonya Lea and Una Suseli O'Connell , in conversation moderated by Gretchen Schmelzer, PhD, author of Journey Through Trauma, who says, "As a psychologist who works with trauma, I can say that the essays in Whiteness is Not an Ancestor provide a crucial element of preparation for the conversations and dialogue that white women and men need to have about their histories—so that the trauma of anti-Black racism and the genocide of our Native American and Alaska Native people can be witnessed and healed."
Sponsored by Seattle's Elliott Bay Book Company, where pre-orders are now available.
Produced by CAB Publishing in partnership with Zoom.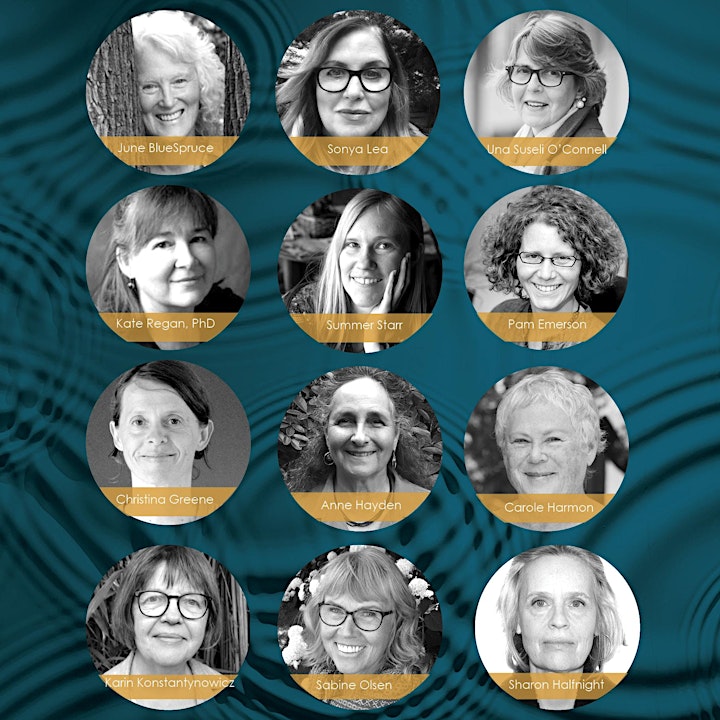 " ...The essays that this group of soulful women have written provide a glimmer of possibility that we can re-humanize ourselves...I saw new pathways I could travel. People of color need us to find our way back home. So do we." — Katrina Browne, producer/director, Traces of the Trade: A Story from the Deep North
"...well written...poignant and often raw...A timely and thoughtful discussion about the intersection of gender and White privilege." —Kirkus Reviews
"The work of our history connects us to real people rather than the mirage of whiteness...[and] helps us reclaim the parts of our humanity we sacrifice on the altar of whiteness...the work of transmuting our whiteness, together, results in a grounded joy and freedom. I urge you to accept these gifts from Whiteness Is Not An Ancestor." — Betsy Hodges, Former Mayor of Minneapolis, MN (2014-18) & author of NYT op-ed "As Mayor of Minneapolis, I Saw How White Liberals Block Change" (7/9/20)
"...a good reminder for Americans that whiteness may be expressed differently depending on the country and culture, but has always been associated with privilege and oppression." — Patricia L. Dawson, MD, PhD, FACS, Medical Director, Office of Healthcare Equity, UW Medicine
"...This book is a rare and necessary document..." — Daan van Kampenhout, author of The Tears of the Ancestors: Victims and Perpetrators in the Tribal Soul
Essays written by Sonya Lea, Karin Konstantynowicz, Anne Hayden, Summer Starr, Kate Regan, June BlueSpruce, Sabine Olsen, Carole Harmon, Christina Greené, Sharon Halfnight, Una Suseli O'Connell, and Pam Emerson.
To see what others are saying about this anthology or download the press packet, visit CAB Publishing.