Whiteboards and Whiskey for Business Owners and Entrepreneurs Feb 2nd 2022
A monthly meeting for Business Owners (any industry, any size) and Entrepreneurs to come together and help Whiteboard issues.
About this event
What you don't know can really hurt your business and none of us are as smart as all of us. Come join us for warm food, an open bar, cigars (post meeting), and great conversation on how to lead your business to the next level. We have brought together some of the most innovative and collaborative minds in Houston to help grow you personally and professionally.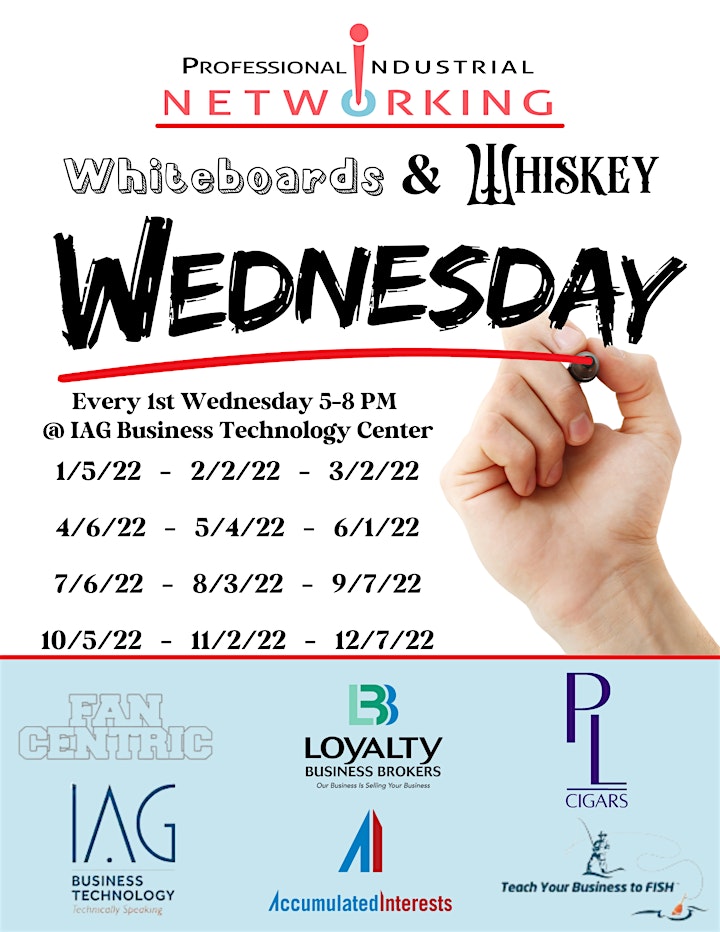 Organizer of Whiteboards and Whiskey for Business Owners and Entrepreneurs Feb 2nd 2022