Description
White Tantra and Reiki Level 1- WOMEN'S WEEKEND
Your Sensual Empowerment is a tool for personal growth and self actualization.
Please join us in the luxury of learning to commune with yourself, nature, and your sensual self in an intimate beautiful location and community of sisterhood.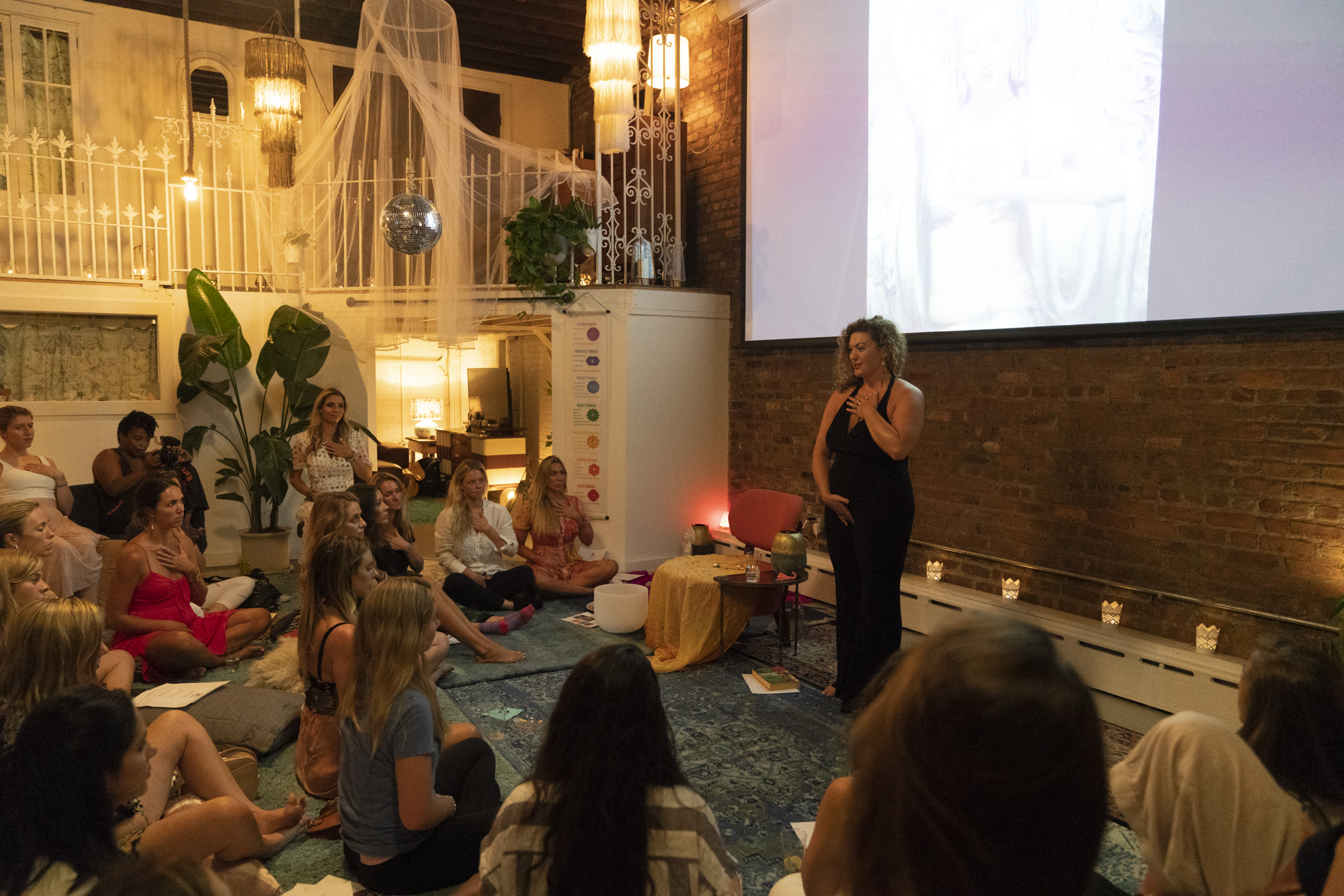 You will receive:
A Reiki Level One Attunement (Be an agent in your own healing)
Guided Tantric Practices for developing a relationship with your Inner Beloved
Guided Tantric Practices to share with others.
Yoni Egg Practices for Pelvic Health and more pleasure!
An awareness and embodied practice of Sex Magic. How to Manifest using your powerful sexual energy.
How to turn the stuck places in your life into personal growth and empowerment.
Safe Space to process your core wounds and heal.
Sensual Movement exercises.
Cacao Ceremony to open your heart.
Sound Healing.
Channeling your sensual power into other areaas of your life including creativity, business, motherhood, relationships and life purpose.
Breathing Practices and Meditation to awaken your Feminine Power.
A physical awareness of your energetic boundaries.
Learning how to build a morning practice.
Finding your voice and learning to ask for what you want in the bedroom and in all areas of your life.
Being in tune with the environment around you. Having accurate awareness of your senses and your instinctual nature.
Radiance-Shine from the within. Share it with the world around you. Uplift everyone you touch with your sparkle.
Being more stable in the chaos that is life. Have your own foundational rudder that helps you steer through the complexities of life without getting knocked off course by other people or circumstances.
Having a nuanced and connected expressional relationship with all of your emotions. The Darkness and the Light. Have 100% self love in all your perfect expressions of you.
Feeling in touch and in tune with your divine purpose.
Learning how to manifest using your life force with intention.
How to feel and embody different feminine archetypes (Queen, Goddess, Healer/Priestess)
PRACTICAL DETAILS:
Friday Evening:
Shared Dinner
Intro to Tantric Practices for Daily Living
Reiki Attument (1 of 3)
Saturday:
Yoga
Yoni Egg Class
Reiki Attunement (2 of 3)
Lunch/Break (Access to Sauna/Steam Room and Spa Treatments during break)
Becoming the Snake Whisperer Class
Dinner/Break
Evening Class: Exploring the Embodied Archetypes of Priestess, Queen, Goddess, Mother, Warrior
Sunday:
Reiki Attunement (3 of 3)
Tantric Yoga
Lunch (Access to Sauna/Steam Room and Spa Treatments during break)
Sensual Alchemy/Cultivating the Sensual Feminine
Completion Ritual
Optional (Dinner)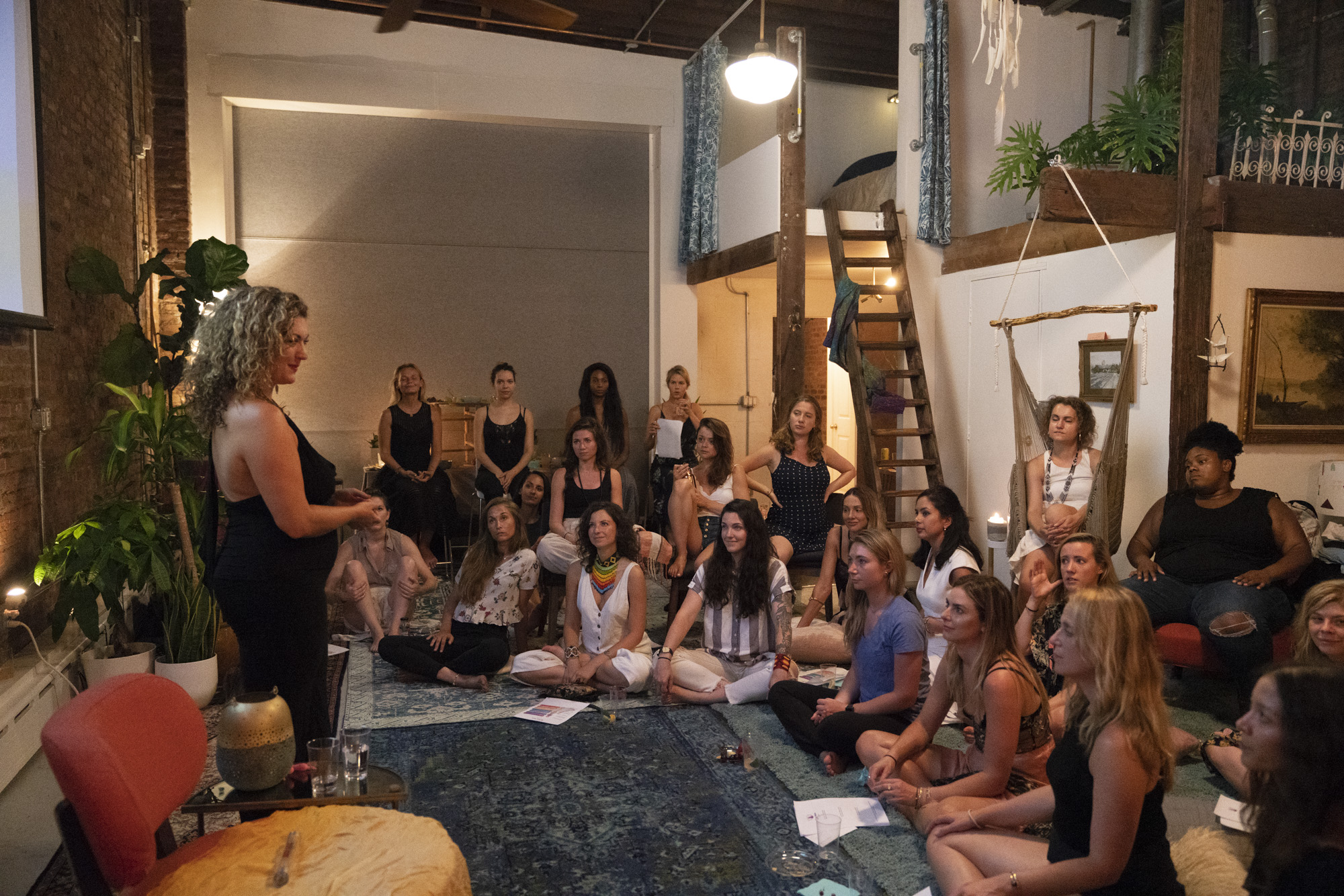 * Women only
* All the exercises are optional. You have 100% full agency to participate at your comfort level.
Please Bring:
Your crystals, amulets, jewels, and sacred objects to place on the altar to receive and transmit our group current.

Pillows/blankets/soft things to be cocooned with all weekend as well as comfortable clothing that you feel beautiful in.

A Notebook and favorite writing utensils to write your dreams and visions on and with.

A Water Bottle
What People Are Saying About our Women's workshops:
"It was a super pleasurable, healing and magical space in which to start to learn this practice." E, NYC
"It's a beautiful healing experience of self love" B, NYC
"Come for the connection: spiritual and sensual." S, NYC
"Lauren has clearly done the work and teaches from a place of deep respect and understanding. I expanded in her workshop in ways that surprised and delighted me!" N, NYC
"Amazing celebrations of Sisterhood!" L, NYC
"Who knew your pussy had so much to say! It's more than just climaxing!" J, NYC
"It's a powerful experience in self discovery, pussy empowerment, self love and manifestation. This is good for anyone looking to unblock & unlock their chakras and get in touch with their feminine." D, NYC
"Lauren creates such a safe intimate loving space for exploration and makes it easy to say or do what formerly might be inhibited or full of shame." F, NYC
"Whatever fear or anger you have about your body is okay. Don't be afraid to jump in and explore it. I did, and I feel relieved, grounded, and more full of pleasure!" B, NY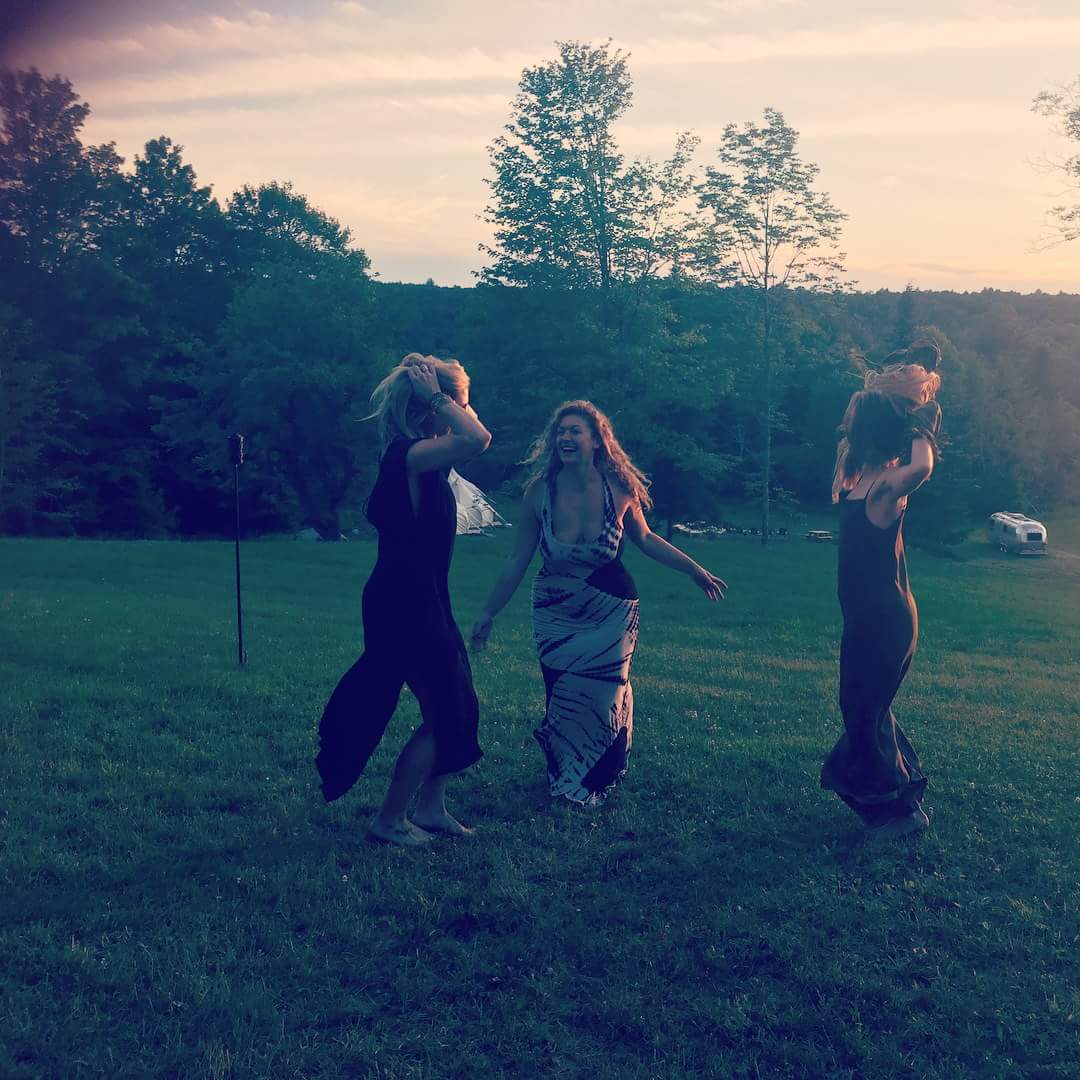 ---
Your Facilitator: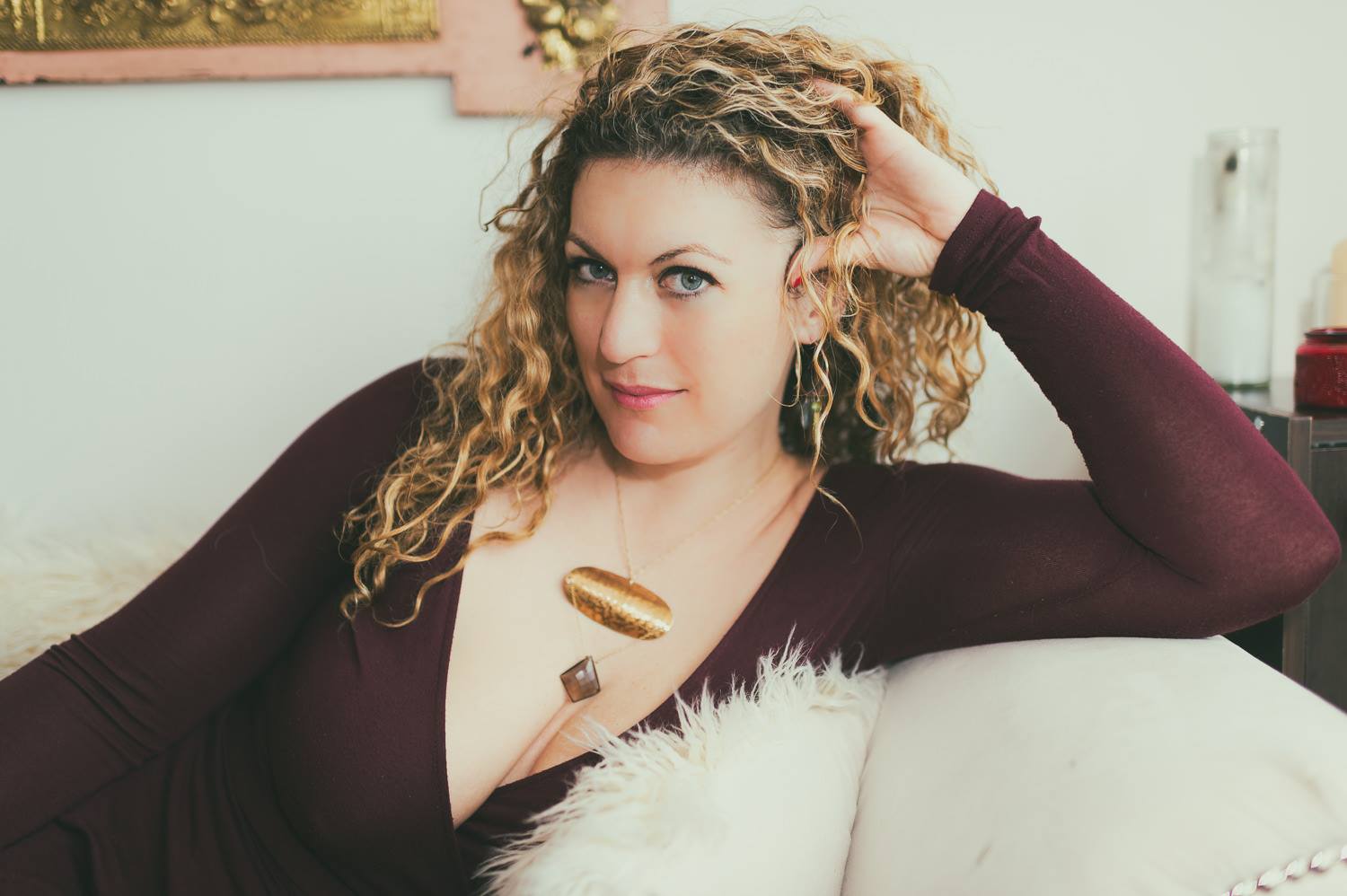 Lauren Harkness is a trained Tantrika and Advanced Certified Tantra Educator with Charles Muir's Source School of Tantra, Orgasmic Meditation Instructor, trained in the D/s arts and shamanism with Om Rupani, Graduate of Mama Gena's School of Womanly Arts, Mastery Graduate, Jewelry Designer, Seductress, and a stand for everyone ready to heal and further ignite their sexual self, sovereign and free! She teaches Tantra and other modalities of healing and personal growth. She also offers private Tantra Sessions, Orgasmic Meditation Training, Coaching Sessions, or Reiki Healing Attunements. She teaches large group classes internationally and has taught at Burning Man, FYN, Dark Odyssey, and is the Co-Founder of The Tantra Institute of New York.
For private sessions and coaching with Lauren, visit:
---
What folks are saying about other Tantra Institute events:
"The instructors did an excellent job of helping us get past the initial awkwardness to a place of vulnerability."
"Excellent way to open blockages and pretensions. Useful for work, family, social lives and lovers."
"Wonderful opportunity to connect to community and be vulnerable." -Josh L.
"This work is deep, fun, and a great service." -Benjamin C.
"It is an exciting experience and opportunity to be vulnerable."
"Explore, enjoy, have fun!" -Anabela B.
"This is a unique and beautiful experience. Try it for yourself." -Bryn D.
"This type of experience should be offered nationwide, to reduce peoples feelings of isolation and loneliness. If people had access to an experience like this on a weekly basis, the world would be a kinder and happier place"
"Lauren, Guy & Karen pack Tantra into delectable, seductive morsels of truth!!!"
"This was excellent! Really want to know how to be this all the time."
"A beautifully held night of fun and connection. It took the angst and panic out of meeting new potential partners and just had fun connecting and healing." -Hannah L.
More Photos from our events:
---


FAQ:
What is Tantra Yoga?
Well, for starters, it's not what you saw in the movie American Pie! Tantra is thousands of years old and has become a buzzword, which unfortunately has some misleading definitions. Translated from Sanskrit, it means "weaving," which we have come to understand as oneness. Bringing oneness to yourself and consciousness to what you do. The exercises involving breathing and meditation that are a part of Tantra are designed to bring you into a state of being more present. And who doesn't want to be more present, right?
What is a Puja?
A Puja is an intentional ceremony. Translated from Sanskrit it means reverence, honor, an offering. It is a ritual designed to open our hearts and allow us to see the inner beauty within ourselves and all beings. It invites us into the elegant dance of masculine and feminine in a warm space of oneness and connection with ourselves and thereby transferring energy to your world around you.
What are some of the exercises?
We'll do some basic connection exercises at the beginning: breathing, meditation, light sensual movement, speaking a vulnerability, eye-gazing, dance, conscious touch (holding hands, hands on heart). And you're always invited to go as deep as you choose.
What if I don't feel comfortable doing the exercises?
Thanks for asking! We take consent very seriously. While the exercises are straightforward and fun—and we have been told we do an excellent job creating a safe container—you are always 100% at choice for how you wish to participate. Just like in yoga, when you find a pose you're not comfortable with, you have the option to modify, or completely opt out of any exercise. Everyone is encouraged to participate at their own comfort level, and we will go over what that looks like at each event, so everyone is clear before we begin.
What is the cancellation/refund policy?
We want you to have a great time at our event. However, life happens, and sometimes you can't make it. If you cancel 24 hours or more before the event you can get a full refund via EventBrite. If you cancel within 24 hours of event start time (or you are late and miss the ceremony start), we can move your ticket to the next event as a one-time courtesy, provided you give us email notice. If you are late again or cancel last minute a second time, the ticket is forfeit. Either way, make sure to notify us via email before the event starts, as we cannot offer any refunds or transfers after the event has started.
What is the Tantra Institute?
The Tantra Institute's mission is to empower people to connect more consciously using the tools and teachings of (primarily) Tantra. We hold multiple events, such as our extremely popular Tantra Night! Event, and work with singles and couples to help them increase their capacity for intimacy, authenticity, and pleasure. All our events are listed here: http://tantrany.com/
What if I really like Tantra and want to learn more?
Most people do! If you're in New York, come to our other events, such as Tantra Night! and visit our Facebook page to learn more.
Still have more questions?
Contact us, we'll be happy to tell you more about this event or others.