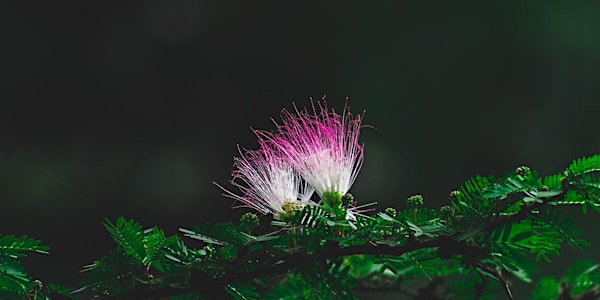 White People, At The End of the World Who Will We Be? Practice Workshops
Practice workshops for white-bodied folk working to end white supremacy
Refund Policy
Refunds up to 30 days before event
Eventbrite's fee is nonrefundable.
About this event
White people, at the end of the world: who will we be?
White supremacy will end in our future. Part of our role as white people is to embody this future now.
White antiracist organizer Anne Braden talked about having a choice as a white person. We can continue to live without interruption and perpetuate white supremacy, or we can be a part of creating a different kind of world. When we harness our imagination, we do what Anne asked of us: we are part of building the other America.
Black gay writer and activist James Baldwin calls us in as white people to see the violence white supremacy wages on Black bodies. In his essay "My Dungeon Shook: Letter to My Nephew on the One Hundredth Anniversary of Emancipation," he tells his nephew that "We cannot be free until [white people] are free." This labor, of feeling the rage and violence of living under white supremacy while also holding that Black freedom is tied up in white racial healing, is a clear call for us as white people to take on our own healing work as a spiritual and political commitment to building a new world without white supremacy. We can do this by looking at our own lineages, as well as envisioning who we want to become as ancestors for future generations.
Systemic racism has disconnected us white folks from so much: our ancestry, cultures, spirituality, humanity, and each other. We are in a new era of antiracism, one that is asking us to consider a holistic approach, one that centers a re-connection to the earth and our ancestors.
This workshop series will take us through exercises to explore, examine, and begin healing our disconnections. It carves out space for us to practice, reflect, and write. We will work through prompts, asking us to examine who will be at the end of the world; connect to ancestral patterns and lineages that need attention; and share space and reflect with other white-bodied folks.
This is for you if:
You believe in collective liberation
You yearn for a community of connection and belonging
You desire a practice and writing space for deeper reflection
You are interested in the intersections of healing and spirituality as foundational for white antiracism work
You want to expand your imagination
You desire connection to your ancestral lineages and your creativity around the future you are part of co-creating with others
In these workshops you will explore:
Generative space for practice and writing
Diving deeper into healing, reconnecting to ancestors and earth
Centering healing and spirituality in changemaking work
Transparency and vulnerability with other white people who want to make change in the world
Who you are at the end of the world
Spiritual and healing practices
Writing prompts to connect you to deep questions around antiracism and your ancestors
Connecting time with others who yearn for a better world
Explore your body as a portal and location for healing and ancestral connection
How we will gather:
We will gather online through a participatory popular education format on Zoom. There will be breaks, embodied movement, self-reflection, and small group work.
Part 1: September 1st, 2021, 4-6pm PT/ 6-8pm CT/ 7-9pm ET
Part 2: September 15th, 2021, 4-6pm PT/ 6-8pm CT/ 7-9pm ET
The sessions will not be recorded.
What to expect: Please be prepared to write and practice, and connect with others as you are able. Ideally, you will have a space where you are able to sit on the floor, move, and participate exactly as you are. Bring a journal and something to write or draw with.
What to prepare:
Please listen to: Alexis Pauline Gumbs on the End of the World Podcast: https://www.endoftheworldshow.org/blog/2017/12/19/a-breathing-chorus-with-alexis-pauline-gumbs
Please read: "Find The Other America" Anne Braden http://www.november.org/BottomsUp/reading/america.html
"Apocalypse Logic" Elissa Washuta: https://theoffingmag.com/insight/apocalypse-logic/
"My Dungeon Shook: Letter to My Nephew on the One Hundredth Anniversary of Emancipation" James Baldwin: https://www.historyisaweapon.com/defcon1/baldwindungeonshook.html
Cost:
Workshops $70
Both workshops + Healing Accompainment with Jardana $150
Some scholarship options are available.
20% of income will go to support Black Solidarity Economy Fund distributed by the Solidarity Economy Coalition and Honor the Earth stopping the Line 3 pipeline through the Great Lakes.
***Add on Healing Accompaniment***limited space. Everything above and 1 one-on-one hour coaching session with Jardana Peacock. These sessions will take place on our "off" week and Jardana will follow up to schedule.
Your facilitators:
Jardana Peacock (they/them) has worked with thousands of changemakers globally to address trauma through an anti-oppression lens. They are the author of Practice Showing Up: A Guidebook for White People Working for Racial Justice. They are a 500 hour certified yoga teacher in the Tantric tradition, with a focus on subtle body energetics and spiritual healing. Their work and essays have been featured in YES! Magazine, Elephant Journal, Decolonizing Yoga, The Avatar Review, Mother, Feminist Wire, and more.
A longtime movement builder, they founded the project Liberation School South, a healing and spirituality school for changemakers and helped to found the U.S. based network, Showing Up for Racial Justice (SURJ). They have trained a global field of changemakers through their cultural organizing work at the Highlander Research and Education Center, The Anne Braden Institute for Social Justice Research and currently at PeoplesHub and facilitating white antiracism spaces with a foundation of healing and spirituality. Jardana lives in Louisville, KY with their two kids
Guest facilitator