White Fire. A reading by Elliot Ruchowitz-Roberts and an exhibit by Alan St...
Description
White Fire, a collection of poems by Elliot Ruchowitz-Roberts was published this May by The Ping-Pong Free Press of the Henry Miller Memorial Library. This is a celebration!

(Prefer to RSVP for this event over the phone? Just call 831-667-2574!!)
Order the book HERE. (Don't have PayPal? Simply click on Pay with Debit or Credit Card.)
White Fire
Reading by Elliot Ruchowitz-Roberts and an exhibit by Alan Stacy
Sunday, August 6 at 3 PM

Refreshments will be served.




Elliot Ruchowitz-Roberts, a good friend and neighbor, is well known in our communities. He serves as First Vice President of the Robinson Jeffers Tor House Foundation where he coordinates the Foundation's annual Prize for Poetry and its annual reading series. As Poet-in-the-Schools for the Carl Cherry Center for the Arts, Elliot presents poetry writing workshops in high schools throughout Monterey County and coordinates the annual Monterey County High School Poetry Awards. He is the author of two chapbooks of poetry, To Mary (after eight and The Sweet Taste; co-editor/co-translator of two works from the Telugu, Sudha (Nectar) by Chalam and The Selected Verses of Vemana; and co-author of Bowing to Receive the Mountain: Essays by Lin Jensen and Poetry by Elliot Roberts. His poetry has also appeared in various journals and anthologies.
Alan Stacy--photographer, graphic artist, and print and digital designer—who did the cover art, the book design and the layout for White Fire, has graciously agreed to present an exhibit of his work in conjunction with the reading. "Almost everyone who has seen the book," said Elliot, "has commented on the striking beauty of the cover, the layout, and the design!" Samples of his Ghost Flower Collection can be seen here and here and here.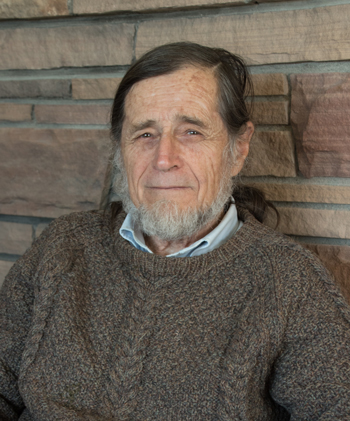 Photo of Elliot Ruchowitz-Roberts by Wendy Moorty