"WHITE BRAZILIAN NEW YEAR'S EVE PARTY"!

Monday, December 31, 2012 at 9:00 PM

-

Tuesday, January 1, 2013 at 2:00 AM (PST)
Event Details
"WHITE BRAZILIAN
NEW YEAR'S EVE PARTY"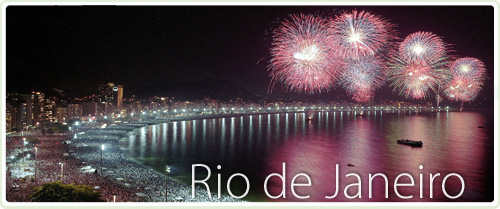 at the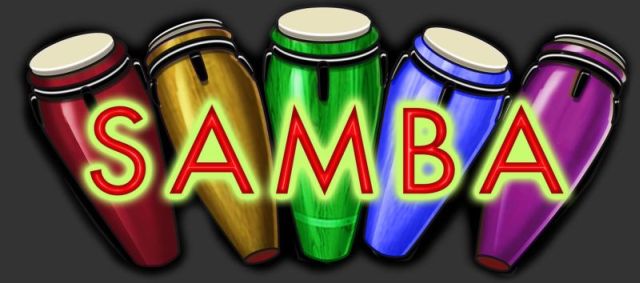 BRAZILIAN STEAKHOUSE & LOUNGE
IN 
REDONDO BEACH
Kick off the New Year celebrating the
"YEAR OF THE WORLD CUP IN BRAZIL"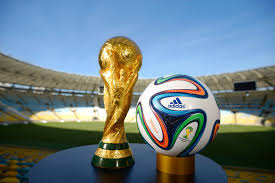 Party favors, Music and Dancing!
Featuring
"BRASILIDADE"
Authentic Samba! Beats that will keep you off your feet!
Stunning "Sambista" Joany & dancers
DJ Chris Brazil
 
DRESS CODE: WHITE… color of peace and hope (a Brazilian tradition).
 WHEN:            December 31, 2013.  9:00 p.m. – 2:00 a.m. 
 WHERE:          Samba Brazilian Steakhouse & Lounge
                             207 N Harbor Dr · Redondo Beach, CA 90277
 WHAT:              White New Year's Eve Celebration Brazilian Style!
ENTERTAINMENT: BRASILIDADE, the most authentic and popular "samba band" in Los Angeles presents a pot-pourri of Brazilian songs!. Music and rhythms that make you move! Joany's Samba Show and her stunning Samba Dancers. DJ Chris Brazil playing a variety of Brazilian beats.

BRASILIDADE
Samba & Pagode Band in Los Angeles
Headed by Flavinho Riveiro and composed by musicians from Rio de Janeiro (Brazil), Brasilidade is one of the most successful Brazilian Samba and Pagode bands in Los Angeles, California. Since 2001, Brasilidade has been bringing happiness to all Samba and Pagode lovers in Los Angeles, California.
At the beggining they put together some shows and quickly became known as the "Best Brazilian Performance in California." They also had some great names that performed many shows with them like Mario Sergio (Ex-Fundo de Quintal), Mitchell Long, Kleber Jorge, Katia Moraes, and others.
This is what came to be known as Brasilidade Samba and Pagode Show – playing the best of samba and pagode rhythms, the original Pagode sound developed in Rio de Janeiro, Brazil.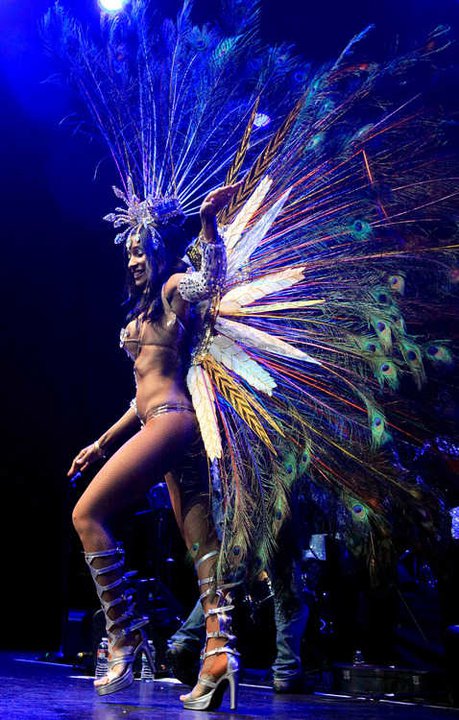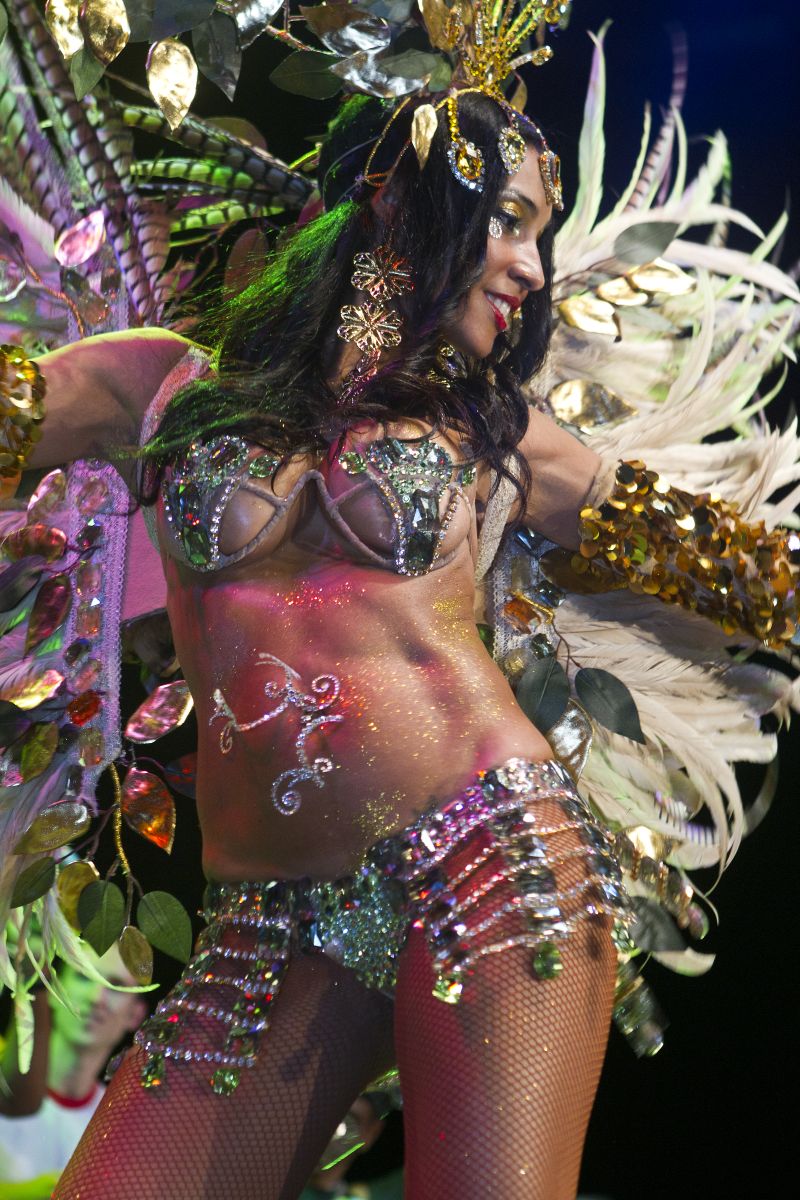 Joany Macias
Joany's fascination with Samba began at the early age of six when she would admire the Brazilian Carnival "Passistas" (Samba Dancers) performing in Rio's famed Sambodromo Parade and it was here that her passion for Brazilian Samba was born.
Joany's devotion to this wonderful artform has taken her on many exciting journeys - from parading with Rio's prestigious Salgueiro Samba School, performing with many Los Angeles Samba Dance Troupes and being crowned Queen of M.I.L.A. (the first Samba School of Los Angeles).
Joany has evolved into a powerful creative force through her unique and exotic costume designs, creative direction, choreography and an ever-present passion for Samba that captivates her audience.
----------------------------
Samba at Redondo Beach
Is an upscale, trendy steakhouse with a Brazilian twist.

Brazilian New Year is one of the most traditionally celebrated festival for the people living there. New Year in Brazil is known as Ano Novo (Portuguese) but is more popularly known as Reveillon. People dressed in white offer flowers and gifts to the Iemanjá, the Goddess of the Water in the Brazilian Umbanda religion. The colorful floating candles gives a splendid view at the time of New Year. This festival is celebrated with much devotion and sincerity by the fishermen of the city. They believe the catch at the time reflects the catch for rest of the year.
Partygoers who attend the New Year's Eve party will be dancing non-stop to the pulsating rhythms of SAMBA, MARCHA, AXÉ MUSIC, SAMBA-REGGAE, FORRÓ, PAGODE, FREVO and CARNAVAL ELECTRICO.
TICKETS:
All Ages
$45 General Admission ($55 at the door) / $65 Reserved Table Seat ($75 at the door)
Dinner Tickets (optional – does not include admission) 
Ticket and information available on line: www.BrazilianNites.com  (818) 566-1111
Another great production of Brazilian Nites. On February, 2012 Brazilian Nites Productions received a scroll form the County of Los Angeles awarding us the title of leading producers of Brazilian artists and culture in Los Angeles bringing the mesmerizing beauty of Brazil's performing arts regularly to Los Angeles since 1989. Our next annual event is 14th Annual Brazilian Carnaval "Exotica" coming up! "O CARNAVAL DA COPA 2014!" - "THE CARNAVAL OF WORLD CUP 2014"
Be our fan: www.facebook.com/Braziliannites
#####
When & Where
Monday, December 31, 2012 at 9:00 PM

-

Tuesday, January 1, 2013 at 2:00 AM (PST)
Add to my calendar
Organizer
Brazilian Nites Productions
Patricia Leao, a former dancer, founded Brazilian Nites Productions in the midst of the lambada fever in 1989.  Patricia Burbank started the production company with the main purpose of advancing the lambada dance through contests, instruction and shows.  Over time, the company expanded its scope and now aims to promote the numerous facets of Brazilian culture, music and dance.
Brazilian Nites Productions has been successfully organizing events since its inception, bringing people of different ages and nationalities together to experience the allure and character of Brazilian culture.  The company produces several shows each year, including two annual events:  the Brazilian Summer Festival at the John Anson Ford Amphitheatre and L.A.'s Brazilian Carnaval at the Club Nokia in February (formerly at the Hollywood Palladium and Queen Mary).The Summer Festival is a co-presentation with the Los Angeles County Arts Commission and is part of the Ford Theatre's Summer Season, while the Carnaval celebration is self-presented.
Brazilian Nites has presented Caetano Veloso, Gilberto Gil, Elba Ramalho, Daniela Mercury, Olodum, Djavan, Gal Costa, Maria Rita, Grupo Revelacao, Fundo de Quintal, Beth Carvalho among others.
www.BrazilianNites.com
shows@BrazilianNites.com
(818)566-1111
"WHITE BRAZILIAN NEW YEAR'S EVE PARTY"!