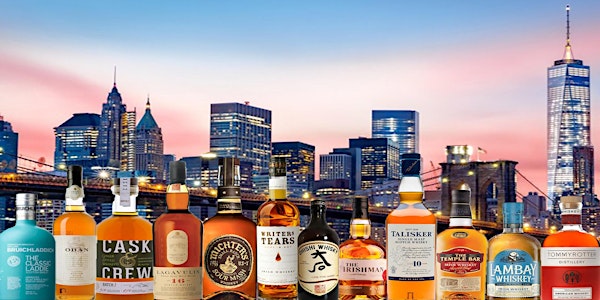 Whisky Guild's NYC Cruise: Scotch & Whiskey Tasting
When and where
Location
Spirit of New York Cruise Ship Pier 61 West 21 Street & 11th Avenue New York, NY 10011
Description
Whisk(e)y Tasting & Dinner Cruise All In One Fabulous Evening
Join the Whisky Guild as we set sail around the Isle of Manhattan while celebrating and showcasing the world's finest whiskies. Distillers, brand ambassadors, and masters of whisky will be in attendance to guide you through their range of spirits.
With your ticket purchase, you will receive admittance to the event, a world-renown Glencairn tasting glass, gourmet buffet dinner and dessert, cruise around Manhattan, and the opportunity to attend a special Master Class hosted by some of the most gifted people in the whisky industry.
More than 100 whiskies from around the world of Scotch, Bourbon, Rye, American, Japanese, and Irish Whiskey, are expected to be available for you to explore. Whether you love whisky and are looking to expand your experience, or you're a novice and haven't figured out what you truly enjoy, you will find something you love.
Set sail and discover new vintages, reconnect with old favorites, and explore new labels, all while enjoying breathtaking views of Manhattan!
New whisky enthusiasts and connoisseurs alike will enjoy this comprehensive event.
JUST ANNOUNCED: Find this year's pour list at http://whiskyguild.com/
Featuring Whiskies From
Balcones Distilling • Blade & Bow Kentucky Straight Bourbon • Buffalo Trace Distillery • Cask and Crew • Catoctin Creek Distillery • Colts Neck Stillhouse • Connemara Peated Single Malt Irish Whiskey • Duke Kentucky Straight Bourbon • Glencadam Single Malt Scotch Whisky • Glenglassaugh Highland Single Malt Scotch Whisky • High Coast Single Malt Swedish Whisky • Highland Park Single Malt Scotch Whisky • Hudson Whiskey • Johnnie Walker Blended Scotch Whisky • Kaiyo Japanese Whisky • Kilbeggan Irish Whiskey • Lambay Irish Whiskey • Finger Lakes Distilling • Michter's Distillery • OBAN Single Malt Scotch Whisky • Lagavulin Single Malt Scotch Whisky • Old Forester Bourbon • Old Line • Roe & Co Irish Whiskey • Sagamore Rye • The BenRiach Distillery • The GlenDronach Distillery • The Macallan Single Malt Scotch Whisky • The Tyrconnell Single Malt Irish Whiskey • Three Chord Bourbon • Tommyrotter Distillery • Tullibardine Single Malt Scotch Whisky • Virginia Distillery Company • Whistle Pig Rye • Yellow Rose Distilling
Plus a few surprises...
Stay up to date on all the latest event news and exhibitor announcements by joining our social network
Like us at facebook.com/whiskyguild
Follow us on Instagram @whiskyguild.usa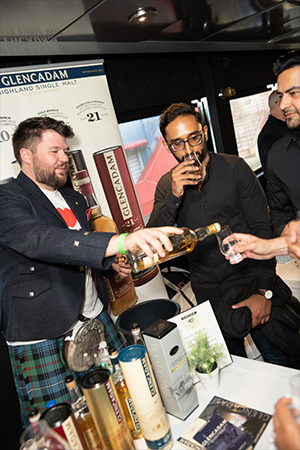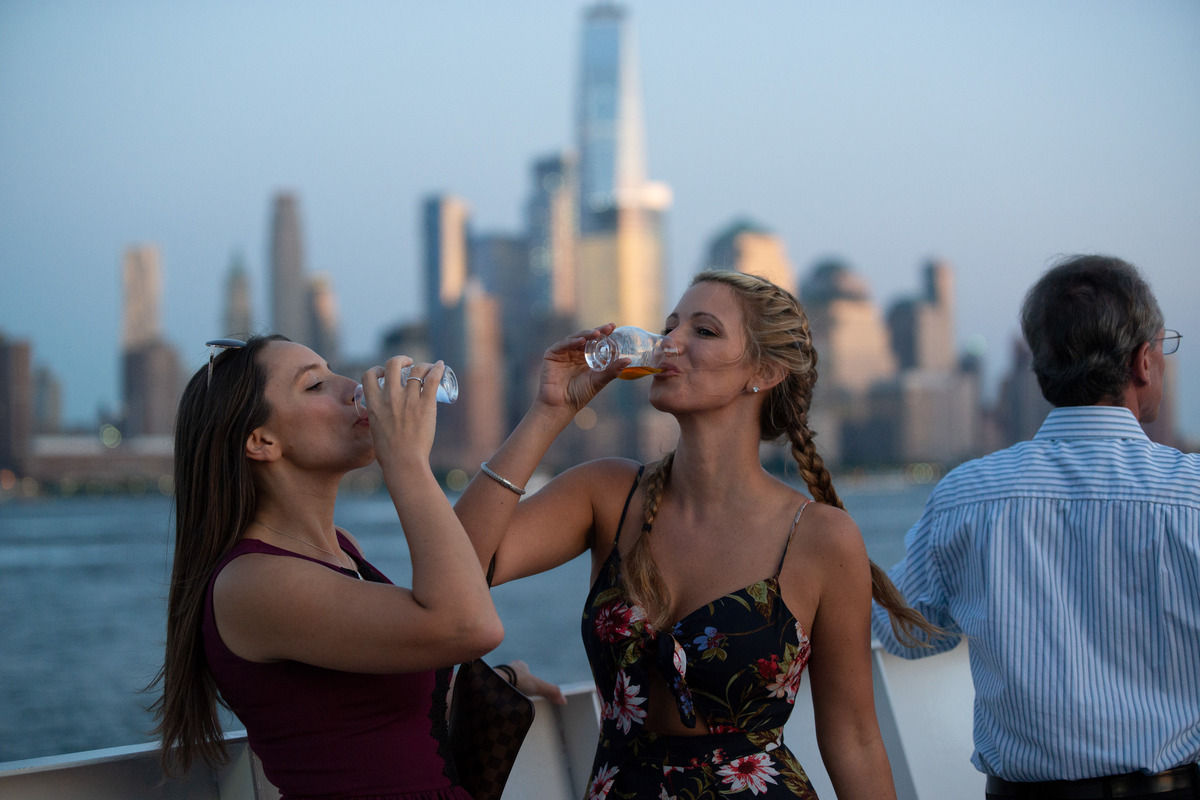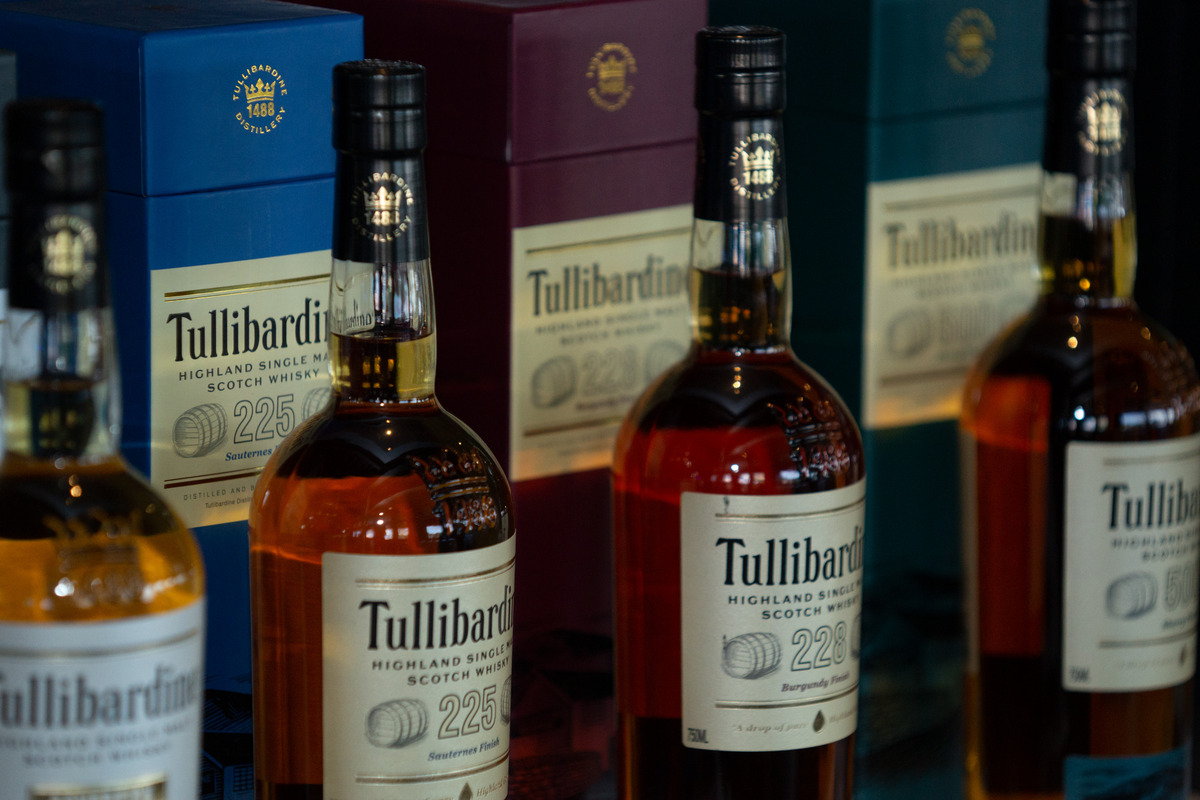 ____________________________________________________________
September 26, 2019
Spirit of New York Cruise Ship
Chelsea Piers, Pier 61
New York, NY
VIP Hour Dockside - 6:00 - 7:00pm
General Admission Boarding - 7:00 - 7:30pm
Main Event Sail Time - 7:30 - 9:30pm
EXPECTED CRUISE ROUTE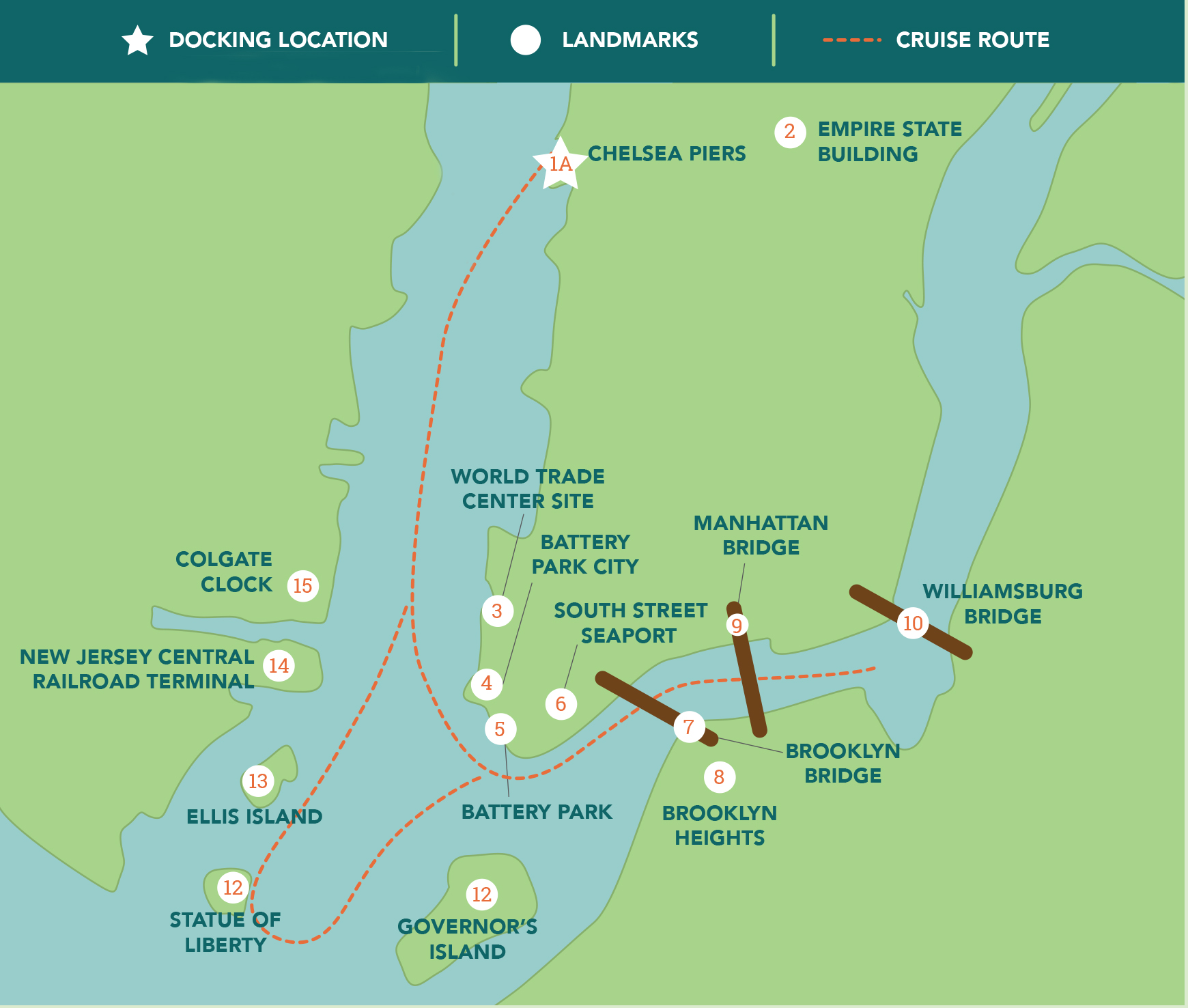 BUFFET DINNER expected to include:
Garden-Fresh Salad Station
- Fresh assortment of mixed Greens, ripe Tomatoes, crisp Cucumbers, crunchy Carrots, seasonal Corn, Croutons and bits of real Bacon. Served with a choice of a Balsamic Vinaigrette, House-made Ranch, or Low Fat Italian Dressings and freshly baked rolls

Entrées
- Oven-Baked Atlantic Cod Filet - Fresh Atlantic Cod Filet baked and topped with a tangy Tomato, Shallot & Caper Sauce
- Herb-Roasted Chicken - Lightly-seasoned Chicken roasted to perfection in a blend of Herbs and Spices
- Baked Ziti Pasta - Imported Pasta baked with Mild and Sharp Cheeses, Spinach, and served in a Garlic Sauce
Desserts
Fresh selection of Cookies, Brownies, and Seasonal Fruit
Menus are subject to change.
* REGRETTABLY WE ARE UNABLE TO PROVIDE REFUNDS OR EXCHANGES *
Whether you prefer a whiskey tasting or a whisky tasting, it is certainly the water of life: Sláinte!!!