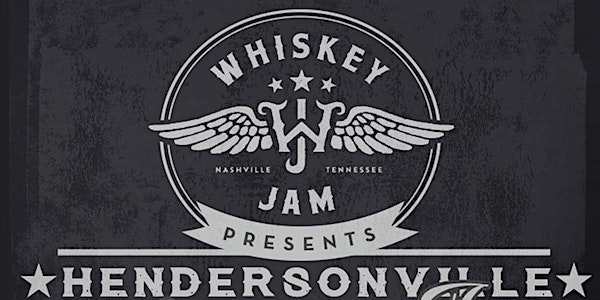 Whiskey Jam presents Hendersonville's Hometown Jam - 50 Years of Music
Whiskey Jam and the Hendersonville Parks Department Proudly Present Hendersonville Hometown Jam - 50 Years of Musical Tradition
When and where
Location
Drakes Creek Park 120 East Main Street Hendersonville, TN 37075
About this event
The Hendersonville Hometown Jam - a celebration of the 50th Anniversary of the City of Hendersonville and it's musical heritage. A Community-Wide Concert Event for all ages featuring some of the best musicians in today's Country Music Industry.
FEATURING - JAMEY JOHNSON, RICKY SKAGGS & KENTUCKY THUNDER, DEL MCCOURY BAND, EDDY RAVEN, FRANK MYERS, JOSH MIRENDA, AND NATALIE STOVALL, CHRIS GOLDEN, ROCKLAND ROAD AND MORE TBA...
Proceeds from this event will go to benefit the Hank Cochran Pen Fund, The TJ Martell Foundation and Elijah's Heart.
Whiskey Jam is a time-tested source of great live music. For over 8 years, we have hosted some of music's best writers & artists, often before they become household names. It is exciting to take this show right up the road to a town where music and community are synonymous with one another.
Visit www.whiskeyjam.com and www.hendersonvilleparks.org for event updates!
Thanks to our Sponsoring Partners: The City of Hendersonville, Clarendale Adult Living, WastePro, ServePro, Sumner County Tourism , Bone McAllester Norton PLC Attorneys, Southeastern Commercial Properties, Volunteer State Bank, and Mitch Warren State Farm Insurance, Alvis Remodeling, Premier Radiology
TICKET INFORMATION
General Admission is FREE
VIP TICKETS $200 AND INCLUDE THE FOLLOWING
1 - Event Poster/Hatch Print
1 - Event T-Shirt
1 - Reserved Parking Space
Complimentary Food and Beverages (2 Drink Coupons per VIP ticket Purchased)
Reserved Seating area
Dedicated Cash Bar
Dedicated Restroom Area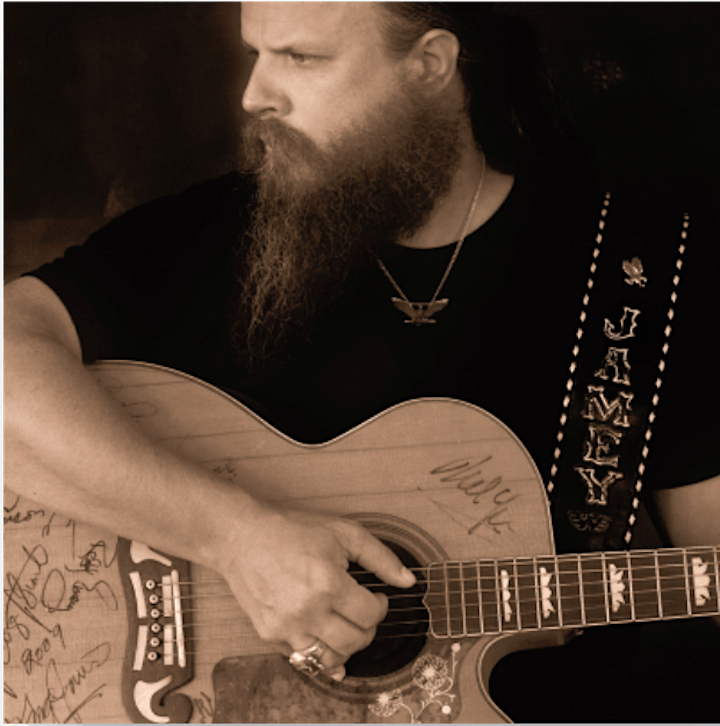 Eleven-time Grammy-nominated singer-songwriter Jamey Johnson is "one of the greatest country singers of our time," according to the Washington Post. He is one of only a few people in the history of country music to win two Song of the Year Awards from both the CMA and ACMs.
His 2008 album, That Lonesome Song, was certified platinum for 1 million in sales, and his 2010 ambitious double album, The Guitar Song, received a gold certification. In addition, he won two Song of the Year Trophies, for "Give It Away" and "In Color," both from the Academy of Country Music and the Country Music Association. He has received tremendous praise from The New York Times, Rolling Stone, The Wall Street Journal and other publications, many of which have hailed his albums as masterpieces.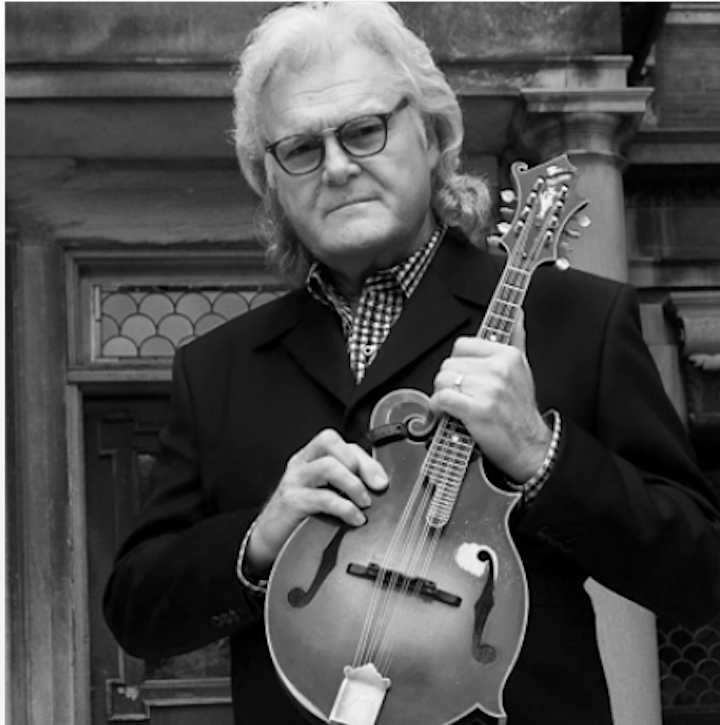 A life full of music. That's the story of Ricky Skaggs. By age 21, he was already considered a "recognized master" of one of America's most demanding art forms, but his career took him in other directions, catapulting him to popularity and success in the mainstream of country music.
His life's path has taken him to various musical genres, from where it all began in bluegrass music, to striking out on new musical journeys, while still leaving his musical roots intact.
In 1997 Skaggs established his own label, Skaggs Family Records and released the straight-ahead bluegrass album Bluegrass Rules! This Grammy-winning collection took home the International Bluegrass Music Association (IBMA) Album of the Year honors and helped Skaggs and his band, Kentucky Thunder, win IBMA's 1998 Instrumental Group of the Year award (a prize they had won seven more times as of 2011). That success convinced Skaggs to retire his touring country band and stick with his drummer-less bluegrass ensemble. As of 2018 he had accumulated fifteen Grammy awards. Since 1997 Skaggs's label has released recordings by acts including the Del McCoury Band, the Whites, Blue Highway, Mountain Heart, and Cherryholmes. Skaggs also produced Dolly Parton's 1990 Columbia album White Limozeen.Skaggs proved the wisdom of his return to bluegrass with two more Grammy-winning albums—including tributes to bluegrass patriarchs and a 2007 duet album with multi-genre singer-songwriter Bruce Hornsby—a 2000 tour with the Dixie Chicks, a role as performing host of the 2002 PBS special All Star Bluegrass Celebration, and a featured role alongside Earl Scruggs and Doc Watson in the 2003 PBS special The Three Pickers: Legends of American Music. Ever creatively restless, Skaggs released Christian country flavored album, Mosaic, in 2010, which was nominated for two grammy awards. In 2018, Skaggs was elected to the Bluegrass Hall of Fame and the Country Music Hall of Fame.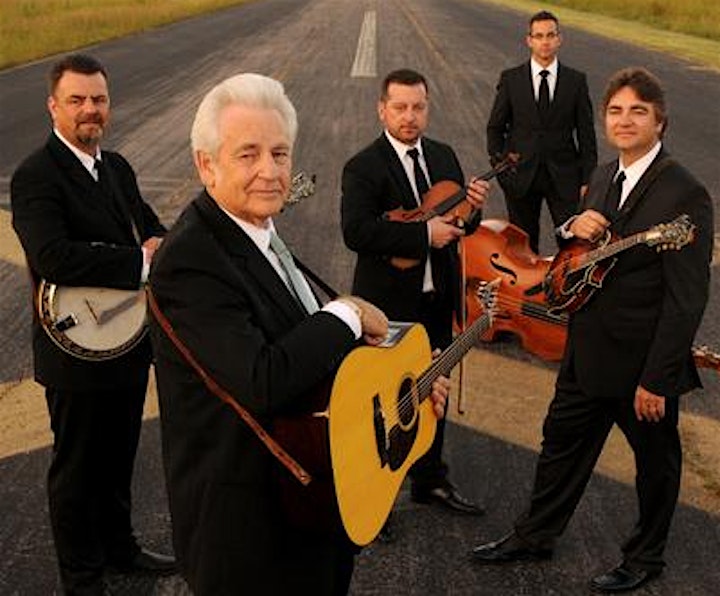 Even among the pantheon of music's finest artists, Del McCoury stands alone. From the nascent sound of bluegrass that charmed hardscrabble hillbilly honkytonks, rural schoolhouse stages, and the crowning glory of the Grand Ole Opry to the present-day culture-buzz of viral videos and digital streams, Del is the living link.
On primetime and late-night television talk shows, there is Del. From headlining sold-out concerts to music festivals of all genres, including one carrying his namesake, there is Del. Where audiences number in the tens of thousands, and admirers as diverse as country-rock icon Steve Earle and jamband royalty Phish count as two among hundreds, there is Del.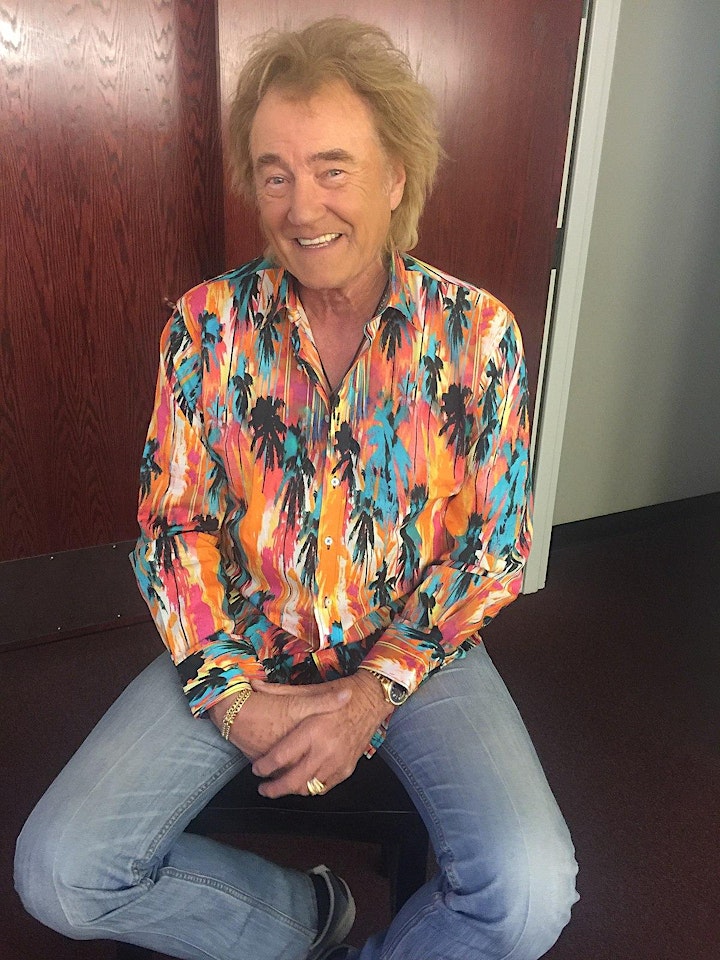 Eddy Raven's kind of music is rich in lyrical imagery and strong in artistic roots. He has been writing and playing a mixture of rock, country, Cajun and blues since he was a Louisiana teenager. Eddy's attention to quality has paid off. He's consistently at the top of the charts with music that often defies classification and is never run-of-the mill. This is an artist who, without sacrificing any musical integrity, has had No.1 songs such as "Bayou Boys," "I Got Mexico," "Shine, Shine, Shine," "I'm Gonna Get You," "Joe Knows How To Live," "Til You Cry," and "In A Letter To You."
Even his songs that did not hit No. 1 went on to become country classics. Take for example, the top-10 cuts, "Sooner or Later," "Island," "She's Playing Hard to Forget," "I Could Use Another You," "She's Gonna Win Your Heart," "Right Hand Man," "You're Never Too Old For Young Love," "You Should Have Been Gone By Now", "I Should've Called," "Who Do You Know In California," and "A Little Bit Crazy." In short, he has 30 ASCAP songwriting awards, 7 #1's, 14 Top 10's, and 22 albums to his credit.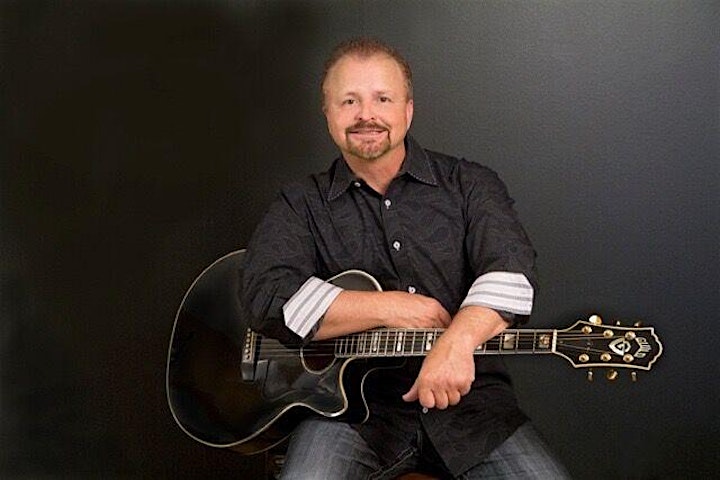 Frank J. Myers is originally from Dayton, Ohio, but moved to Nashville in 1981 to pursue a career in music. He got his start in Nashville as band leader, road manager and lead guitarist for Eddy Raven in 1981 and worked with Eddy for 9 years. It was with Eddy that Frank started writing, playing and co-producing sessions.
It was during his time with Eddy Raven that Frank met Gary Baker. They had their first number one together in 1993 with Once Upon A Lifetime by Alabama. Gary and Frank recorded one album for MCG/Curb Records as Baker & Myers and were 3 time nominees for Duo Of The Year at the ACM's and CMA's. Their greatest accomplishment as writers together came when John Michael Montgomery recorded I Swear which was number one for 4 weeks on the Country charts. The song was then recorded by All 4 One and went to number one on the Pop charts and stayed there for 11 weeks.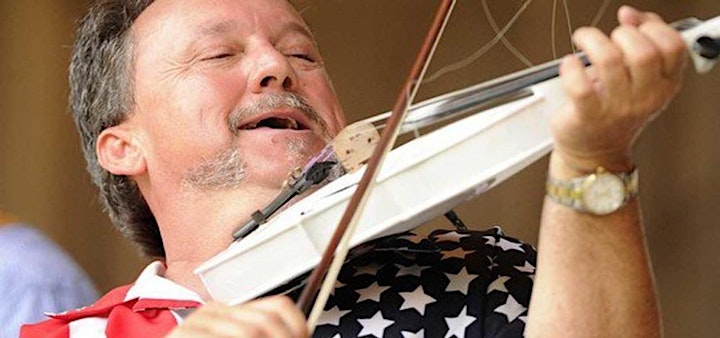 The high energy music of Tim Watson has been heard from stages around the world. His musical career has grown from performances in clubs near his home in Black Creek, Alabama to the Grand Ole Opry and venues in Germany, Switzerland, France, England, Ireland, Scotland, Bahamas, Mexico, Canada, and Holland.In 1985, Tim became a featured performer at the Opryland Show park, then in 1987 Tim went to work with the "First Lady of Country Music", Tammy Wynette where he was a featured vocalist and fiddler. Tim has also played and sang with Travis Tritt, Randy Travis, Jamey Johnson, Dennis Quaid, Tanya Tucker, Jon Pardi, Gretchen Wilson, Lee Brice, Larry Gatlin, Jeannie C. Riley, Yelawolf, Vern Gosdin, Jeannie Seely, David Allan Coe, and Willie Nelson. Tim has opened shows for many superstars like George Strait, Ricky Skaggs, George Jones, Lonestar, Keith Urban, Conway Twitty, Ronnie Milsap, The Judds, and K.T. Oslin just to name a few. Recently, he has been working with his neighbor, Kid Rock.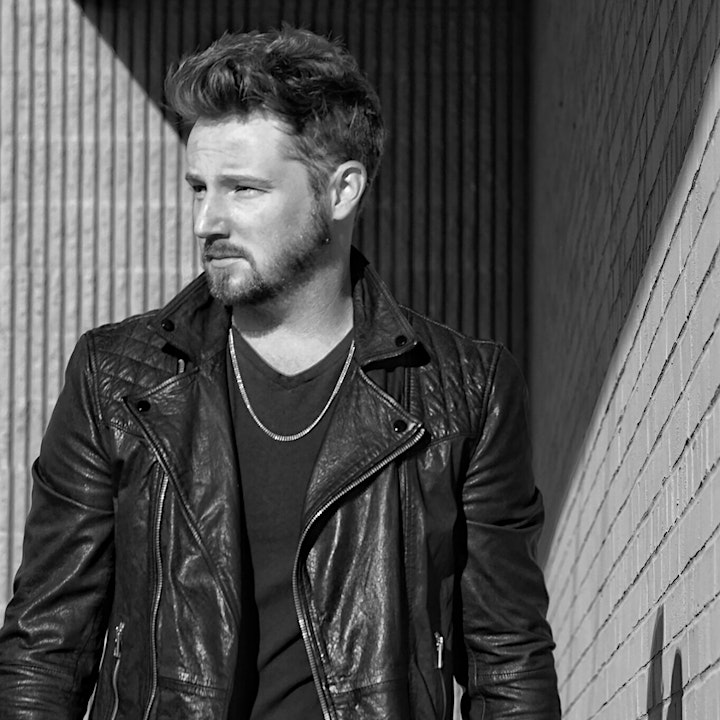 Nashville native, Josh Mirenda is a country music singer/songwriter with platinum selling status. A successful songwriter, Josh was the recipient of the 2017 ASCAP Song of the Year for "Somewhere On A Beach", recorded by Dierks Bentley. Josh's music has been playing on your radio for years with hits recorded by Jason Aldean, including the title track "They Don't Know" as well as Jason's most recent #1 "Girl Like You".
From songwriter to singer, Josh's debut single "I Got You", from his self-titled EP, has over 21 MILLION Spotify streams, which landed him a spot on Spotify's Hot Country Playlist. Pursuing his dreams of being an artist of his own, Josh just released new music with producer Jaron Boyer and is on the road opening for artists such as Chris Young, Morgan Wallen, Dylan Scott and more. Josh's new single "Greener" is currently playing on Spotify's "New Boots" and "Wild Country" playlists. Find it anywhere you can stream music.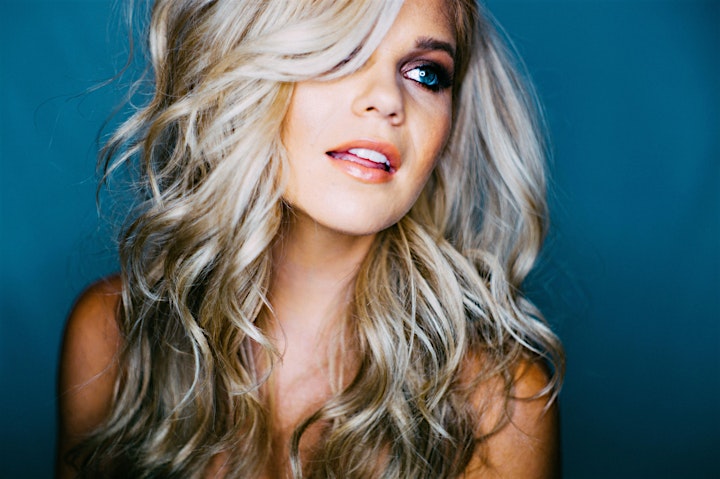 Natalie Stovall and her band, The Drive, are relentless road warriors. Performing over 200 dates each year across college campuses, clubs, festivals and military bases around the world. Natalie, a Tennessee native, is a powerhouse vocalist and multi-instrumentalist, who has been playing professionally since she was ten. A fiddle phenom, Natalie made her Grand Ole Opry debut at the age of 12, and has performed everywhere from the White House to The Oprah Winfrey Show.
Natalie was named one of CMT's "Next Women of Country' and was recently awarded "Best Female Artist" and "Best Music Artist" by Campus Activities Magazine. Natalie has been touring with Bobby Bones and the Raging Idiots as a featured performer, writing and recording for her next release.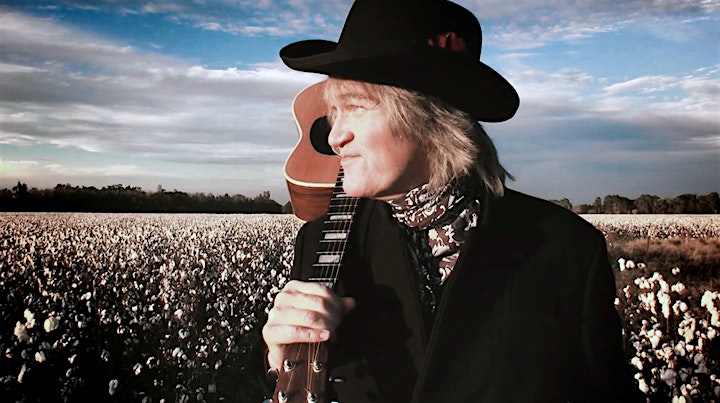 If anyone spends any time listening to, asking about, or reading over any material pertaining to Christian Country music, they will not get very far without discovering the name Chris Golden. It seems as though every song has some ties to this powerhouse of talent. In 2015, Chris garnered his first number one song in CASHBOX Magazine with 'A Different Light' and was named 2016 'Crossover Artist of the Year" by both Christian Voice Magazine and the ICGMA. 2017 brought another #1 with On The Sunny Banks, 'Entertainer of the Year' from the ICGMA and a new album, Less of Me. Filling In on drums with supergroup Alabama performing for every living US President. 2018, Chris found himself on the charts once again with Less of Me claiming the top spot on three different charts, appearances on TBN's Huckabee Show, The Opry House, Dollywood, and a tour in Israel.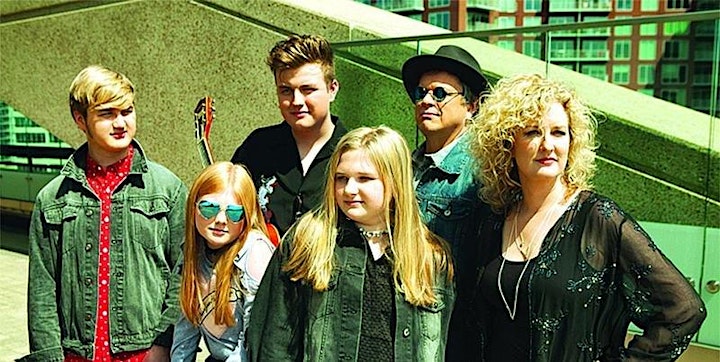 Rockland Road is many things. It's a street near Nashville. It's a studio where countless hit records have been recorded. It is a crossroads where country, gospel, pop, R&B and Americana music has thrived for years. It is a self-contained vocal-driven melodic band with a heritage as rich and authentic as its namesake. Six members, all sharing the last name Martin; representing four generations of musical heritage; all vocalists who play twenty-three instruments between them. Rockland Road is a powerhouse of soulful vocals blended with a pure, exuberant joy worthy of the literal and figurative blood that flows through their veins making them a family.