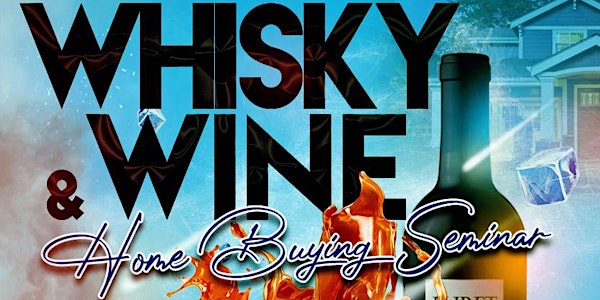 Whiskey and Wine Home Buying Seminar
Learn from industry leaders about the home buying process. We will also do same day preapprovals to get you in a home ASAP.
Date and time
Saturday, April 8 · 11am - 1pm EDT
Location
1303 Veterans Memorial Hwy SE 1303 Veterans Memorial Highway Southeast Mableton, GA 30126
About this event
We are excited to invite you to our upcoming Whiskey and Wine Home Buying Seminar on April 8th! This is an excellent opportunity to learn from a real estate broker, loan officer, and closing attorney, who will provide valuable insights and answer any questions you may have about the home buying process.
We will be hosting tastings of both whiskey and wine before each speaker, so you can enjoy some delicious beverages while you learn. Our knowledgeable speakers will guide you through the various stages of home buying, from finding the right property to securing financing to closing the deal.
Understanding the Homebuying Process: A comprehensive overview of the homebuying process from start to finish, including key terms and concepts.
Mortgage Options: An in-depth look at the various types of mortgage loans available, including fixed-rate and adjustable-rate mortgages, and their pros and cons.
Credit Scores and Pre-Approval: Understanding the importance of credit scores in securing a mortgage, and how to obtain pre-approval for a mortgage loan.
Down Payment Assistance Programs: An overview of various down payment assistance programs that may be available to help homebuyers with the upfront costs of purchasing a home.
Closing Costs: An explanation of the various fees and costs associated with closing on a home, including appraisal fees, title insurance, and other closing costs that buyers should be aware of.
This is a great chance to get expert advice and network with other home buyers in a fun and relaxed setting. We hope you can join us and make the most of this informative and enjoyable event.
Contact Morris Wyatt 404-431-3768 or Torrey Gray 443-310-6669 if you have any questions.