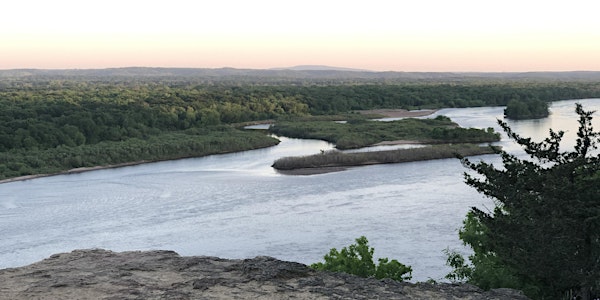 Whippoorwills and Words: An Evening on the Wisconsin River 2022
Do you like scenic views? Do you like the sound of the Eastern Whippoorwill? Then this event is for you.
When and where
Date and time
Wednesday, July 6, 2022 · 7:30 - 9:30pm CDT
Location
Ferry Bluff State Natural Area E9974 State Rd 60 Sauk City, WI 53583
About this event
Join us for a very special evening of Whippoorwills and Words at Ferry Bluff State Natural Area. We will meet at 7:30 p.m. and take a short hike to the top of the bluff. While we wait for the birds to sing, we will listen to short stories and poems from August Derleth, a native of Sauk City, and one of Wisconsin's most prolific writers. We will also learn about the Eastern Whippoorwill. In Wisconsin, the Eastern Whippoorwill is considered a species of "concern" due to loss of habitat. This is an excellent opportunity to hear this bird at a very scenic location. Please bring your own water/beverage. You must be able to hike up a steep hill a short distance (about 15 minutes) to participate in this event. Unfortunately, there is no accessibility for those with movement restrictions. A complete list of what to bring and directions to the location will be emailed to participants after you register. A rain date has been set for Thursday, July 7. Pre-registration required. A portion of the proceeds will be donated to the August Derleth Society.
About the organizer
Diane Schwartz has led hundreds of hikes in Wisconsin and the upper Midwest in the past 10+ years for children and adults through her work as a teacher, Meet-up leader and through her own business, Outdoors 123. She holds a M.S. Land Resources, a B.S. in Agricultural Journalism and a B.S. Education all from UW-Madison. She has worked for the Department of Natural Resources where she wrote hundreds of exhibits that interpret the natural and cultural history of state parks and natural areas. She lives in Madison, Wisconsin. She currently works at the Wisconsin Department of Public Instruction in the Charter School Program.