While It Was Dark! An evening with an outdoor Vespers (evening prayer) service followed by a bonfire and meaningful discussion.
About this event
Are you a young adult? (18-35) You're absolutely welcome to While It Was Dark! We will be having a traditional evening prayer service, Vespers, outside in the beautiful grotto.
Afterwards there will be a bonfire with bannock to fry, hot dogs to roast, marshmallows and what better way to feed the body than to also feed the soul through purposeful conversation!
This evening is all about building up your soul, adding fire to the desire in your heart, to push deeper into the calling you hold.
On OCT 2 at 7:00PM in the Grotto at Cooks Creek, MB.
Find us on Instagram at ignite_wpgsask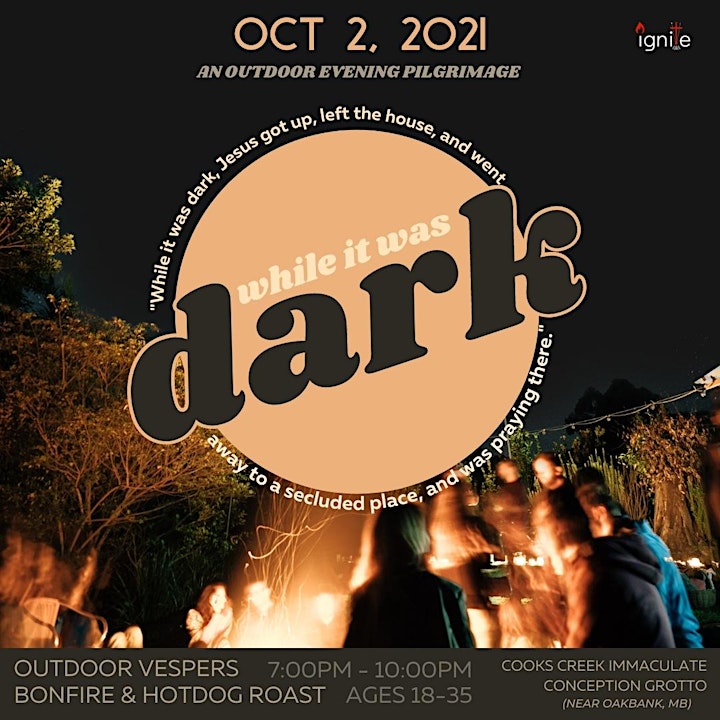 Organizer of While It Was Dark - Young Adult Pilgrimage