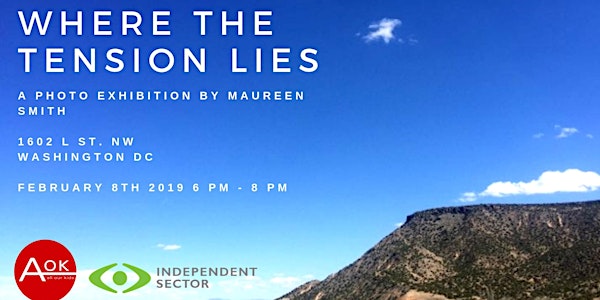 Where The Tension Lies
Join AOK for the opening of our Maureen Smith's photo exhibition on February 8th 2019 at Independent Sector.
When and where
Location
Independent Sector 1602 L Street Northwest #900 Washington, DC 20036
About this event
A photo series by Maureen Smith
Where the Tension Lies explores embodiment of anger, rage, and stress within the body. For women and non-cisgender men in particular, feelings of rage and stress are often invalidated, stereotyped, or considered irrational in dominant culture. The sociopolitical narrative of rage and anger is often one dimensional, reducing these complex emotions to fleeting acts of resistance.
Where The Tension Lies confronts these limited perceptions of anger, rage, and stress - revealing the deeper implications of negative emotions. Our bodies are impacted by our emotional, spiritual, and physical experiences. Feelings of anger, rage, stress, sadness, and frustration manifest in physical pain and tension. Stress collects in the hands, the shoulders, and the back. Jaws clench and muscles tighten. Voices falter and tear ducts release.
In a world where bodily autonomy is already jeopardized, it is difficult to maintain a sense of control over the pain that we experience. In a series of individualized interviews and photographs, Where the Tension Lies aims to articulate the pain and tension that we carry in our bodies, and the direct relationship of that pain to systemic injustice, experiences of emotional and physical trauma, and societal pressure to suppress emotion. The interviews are juxtaposed by photographs celebrating radical acts of joy, comfort, and power.