Where Have All the Towers Gone? Race, Housing, and Redevelopment in American Cities

Wednesday, March 9, 2011 from 11:30 AM to 1:00 PM (CST)
Event Details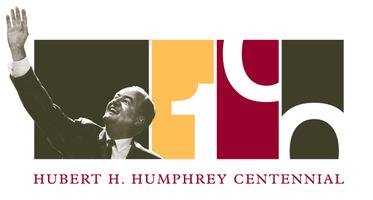 Where Have all the Towers Gone? Race, Housing, and Redevelopment in American Cities
March 9, 11:30—12:30 p.m. | Humphrey Center

As a big-city mayor, U.S. Senator, and Vice President Hubert Humphrey knew well the patterns of racial segregation and discrimination that shaped American cities. For many years, the United States has pursued an anti-poverty strategy that acknowledges the damaging effects of segregation, attempts to reduce intense concentrations of poverty, and focuses on releasing families from the segregated, high-poverty environments. Professor Ed Goetz will discuss how progressive concerns about segregation and the life chances of the poor evolved into programs and policies that forcibly displace and disrupt the lives of hundreds of thousands in a discussion on March 9, from 11:30 a.m. to 12:30 p.m. at the Humphrey Center. The event is free and open to the public.
Author of literally thousands of pieces of legislation, Hubert H.Humphrey is considered one of the most effective lawmakers ofthe 20th century. An impassioned orator, Humphrey described himself as having a "zealous righteousness" burning within him.
Yet, his ultimate legislative accomplishments—the Civil Rights Bill, the Peace Corps, extension of the Food for Peace program, the landmark 1963 Limited Nuclear Test Ban Treaty with the Soviet Union, and scores of bills pertaining to health, education,and welfare—were achieved through pragmatism and willing compromise with his opponents.

During Humphrey's centennial year, the Humphrey School of Public Affairs will host a series of policy discussions of current issues related to the late Senator and Vice President's policy legacy.

When & Where
301 19th Avenue S.
Minneapolis, 55455


Wednesday, March 9, 2011 from 11:30 AM to 1:00 PM (CST)
Add to my calendar
Organizer
Humphrey School of Public Affairs
The Humphrey School of Public Affairs ranks among the top professional schools of public affairs at public universities in the country.  The School is widely recognized for its role in examining public issues and shaping policy and planning at the local, state, national, and international levels, as well as for providing leadership and management expertise to public and nonprofit organizations.
Where Have All the Towers Gone? Race, Housing, and Redevelopment in American Cities